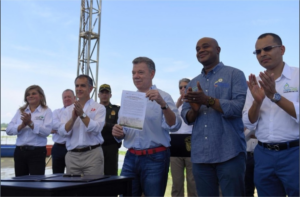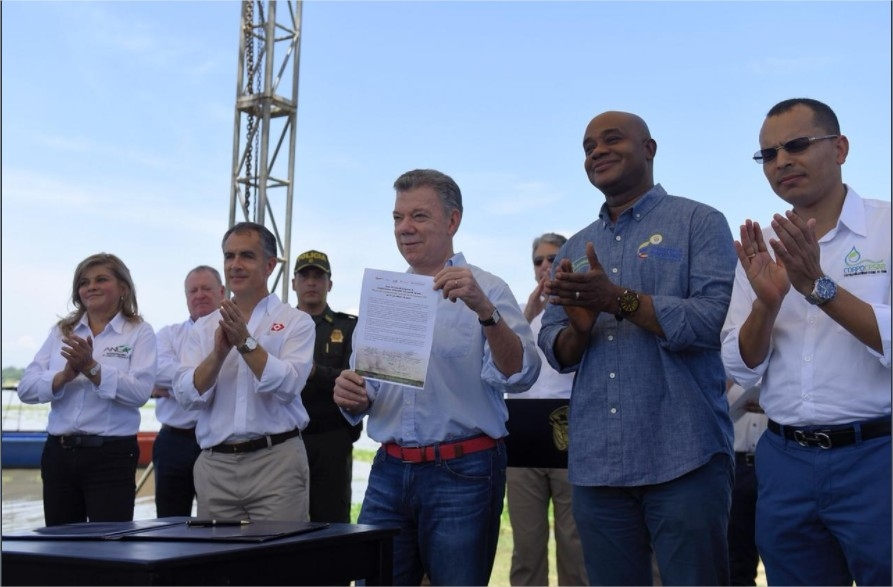 In the framework of Earth Day, President Juan Manuel Santos and Drummond Ltd. signed an agreement for Forest Compensation Plans oriented toward ecological restoration, rehabilitation, and recovery of the San Antonio and Las Animas Creek watershed areas in the Serranía del Perijá.
The initiative promotes comprehensive water management and conservation of biodiversity for the sustainable development of the beneficiary communities, in addition to environmental education.  It will also seek the inclusion of human population groups in the projects, contributing to improving their living conditions, in coherence with the government strategies called "Forest of Peace" and "Payment for Environmental Services."
The operation to be undertaken by Drummond plans to recover and restore – in its initial phase – around 2,700 hectares that became deteriorated in the past, mainly by illicit crops. It will also implement close to 500 hectares of agroforestry productive projects for the sustainable development of more than 230 families in 14 rural districts in the two municipalities.
With an investment of 57 billion pesos (US$20 million), this initiative is expected to have an impact on the recovery and restoration of around 5,600 hectares, involving approximately 500 families.