88 Drummond Employees Finish Course on Open Pit Blasting Techniques
La Loma, October 5, 2017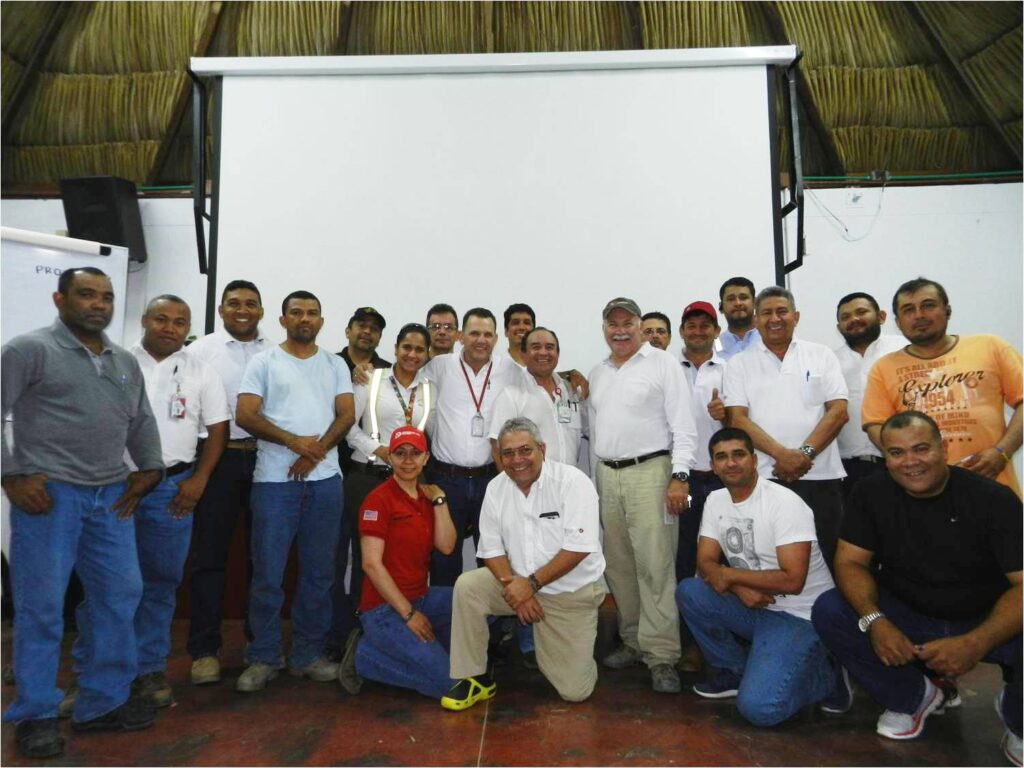 Drummond Ltd. is known for generating opportunities for its employees to progress and receive continuous education, allowing its personnel to become increasingly more professional. In this occasion Assistant Blasting Superintendent, Nasser Marquez, came up with the idea of introducing a certified course in Blasting and Drilling Techniques. Eighty-eight Drummond employees are now graduating from that course, provided by Fundacion Universitaria del Area Andina.
The course began in December 2016 and is the second of its kind taught at the Pribbenow mine. The first course concluded in 2011. "This is very important for Drummond's mining project here in Colombia, because becoming familiar with this process, one of the most important, will allow us to continuously improve," expressed Marquez.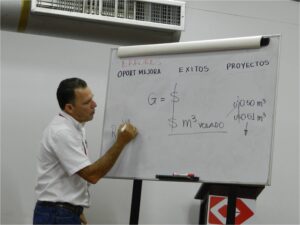 "Receiving this diploma has really helped increase my knowledge about drilling and blasting. It's a critical process in our operations, so it's worth gaining all the knowledge possible and it's very relevant in terms of the care that must be taken in the area of industrial safety," said Jorge Maestre, Industrial Safety Supervisor.
Eulises Cardenas, one of the students in the course, emphasized the need to constantly reinforce the technical concepts behind the mining processes. This highlights Drummond's commitment to industrial safety. In addition, the last class session of the course gave special emphasis to the importance of thinking like managers, especially when trying to optimize the quality of processes and the investment those processes deserve in terms of time, money, and planning.