About Us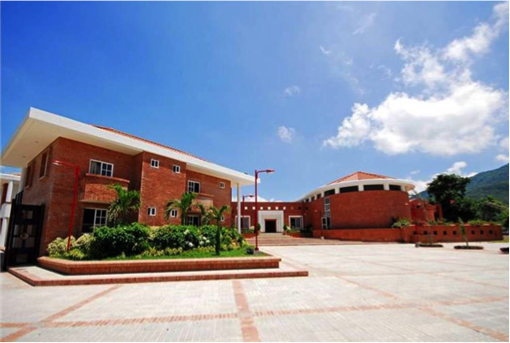 During the 1980s, Drummond Company, Inc. evaluated different investment alternatives in coal projects in various countries around the world, both in the Pacific and Atlantic markets. Finally, in 1987, based on factors such as human resources, geology, technology, market access and environmental sustainability, Colombia was considered as the best option.
Drummond Company Inc. established Drummond Ltd. for the development of its projects in Colombia. In the late 1980s and early 1990s, Drummond began exploration work, as well as socioeconomic and environmental studies in the municipalities of mining influence in the department of Cesar, including El Paso, La Jagua de Ibirico, Chiriguaná, Becerril and Agustín Codazzi. These studies helped Drummond understand the social and economic situation of these communities and the human resource potential. Likewise, air, water, flora and fauna conditions of the region were determined, in order to protect or recover the environmental conditions.
For the next 20 years, Drummond Ltd. obtained the rights and licenses for the exploration, mining and export of coal. Within this region, Drummond has three main mining concessions: La Loma, where the Pribbenow Mine is located; and El Descanso, where the mine with the same name is located and El Corozo. The company has another mining concession in the area: Cerrolargo. Among all of them, Drummond has more than 1.2 billion tons in coal reserves.
Drummond's presence has been important to the regional and national economy. With the start of production, the company began a process of continuous improvement and expansion of the mining, rail and port operations.
The mines are connected through 195 kilometers of railroad, operated by Ferrocarriles del Norte de Colombia (FENOCO), with our export port – one of the most modern in the region, with a direct loading system and capacity to export up to 60 million tons per year – in Ciénaga, Magdalena. Our railroad operations include a fleet of 12 trains with a configuration of 3 locomotives and 150 wagons, with a capacity of 7,500 tons each.
In 2019, we celebrated four consecutive years of being the largest coal producers and exporters in Colombia – nearly 32 million tons transported to more than 24 countries around the world, helping to guarantee electricity generation, essential for the development of any nation.
We carry out our activities with the highest sustainability standards, meeting at least 10 of the United Nations Sustainable Development Goals. We also have ISO 14001 certification for environmental management, OHSAS 18001 for occupational health and safety, and we adhere to the main Human Rights standards, such as the United Nations Guiding Principles for Business and Human Rights, and the Voluntary Principles on Security and Human Rights.
Parallel to the mining development, Drummond Company, Inc. has another subsidiary operating in the country: Drummond Energy, Inc., which has six contracts for the exploration and development of hydrocarbon projects, such as the current production of one million cubic feet per day of coalbed methane gas.