Beach Cleanup Marathon 2017: Let's take care of the environment
Ciénaga, September 8, 2017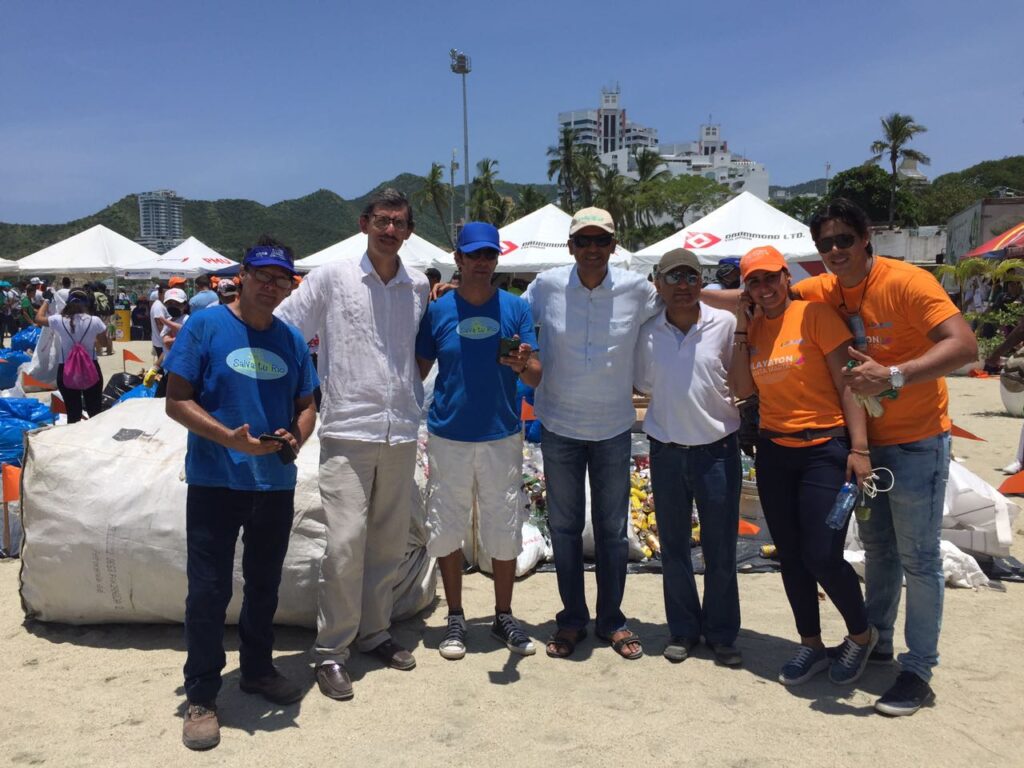 On September 3, El Rodadero Beach in the city of Santa Marta hosted a recycling and post-consumer waste collection marathon called "Playaton 2017." It was organized by the Mayor of Santa Marta, the district utility company (ESSMAR E.S.P), and the Ministry of the Environment and Sustainable Development. The singer Carlos Vives also supported and participated in the clean-up marathon, along with other sponsors such as Drummond Ltd., the National Business Association (ANDI), Interaseo S.A., the DIMAR, the National Police, and several schools.
The event's purpose was to carry out a recycling campaign, collecting post-consumer waste products, and sea bottom and beach cleanup at El Rodadero.
Willer Guevara Hurtado, Director of Environmental Affairs at the Ministry of the Environment, said regarding the campaign: "I think this type of campaign is very important, because we really need to take ownership of environmental issues. That's why the goal of these cleanup campaigns is to help people become aware of the damage we cause to the environment when we throw garbage where we shouldn't."
For the event, Drummond Ltd. set up an information booth where they showed videos about the company's port operations and about the measures and precautions they take to protect natural resources. They also handed out informational material about the company, with help from the contractor Tecniamsa. Drummond's team of scuba divers joined the underwater cleanup campaign, which managed to pull 12.5 kg of waste from the sea bottom.
The campaign established 4 waste collection points: Underwater cleanup, land cleanup, recycling, and post-consumer waste products. A total of 5.2 tons were collected, broken down as follows: Regular waste products (1 ton), recyclable waste products (4.2 tons), and 1,576 post-consumer waste products including refrigerators, tires, air-conditioning units, televisions, computers, batteries, and other items.
Ingrid Aguirre Juvinao, Manager of ESSMAR E.S.P., thanked Drummond Ltd. and other organizations for joining the cleanup campaign. "I would like to thank the company Drummond Ltd. and other organizations for their support and accompaniment for each one of the cleanup campaigns organized in the city of Santa Marta."
Drummond has previously participated in events related to taking care of and protecting the environment in this city, as expressed by John Encinales, Environmental Engineer at Drummond: "Once again we are supporting and accompanying the District's campaigns to improve and take care of the environment, as part of our company's environmental and social commitment."