Café Perijá, from the mountains to Drummond Ltd.'s cafeterias
August 14, 2015
*Through the consumption of this product, Drummond Ltd. and its contractor Aseres support eight hundred families who grow coffee in the Serranía del Perijá.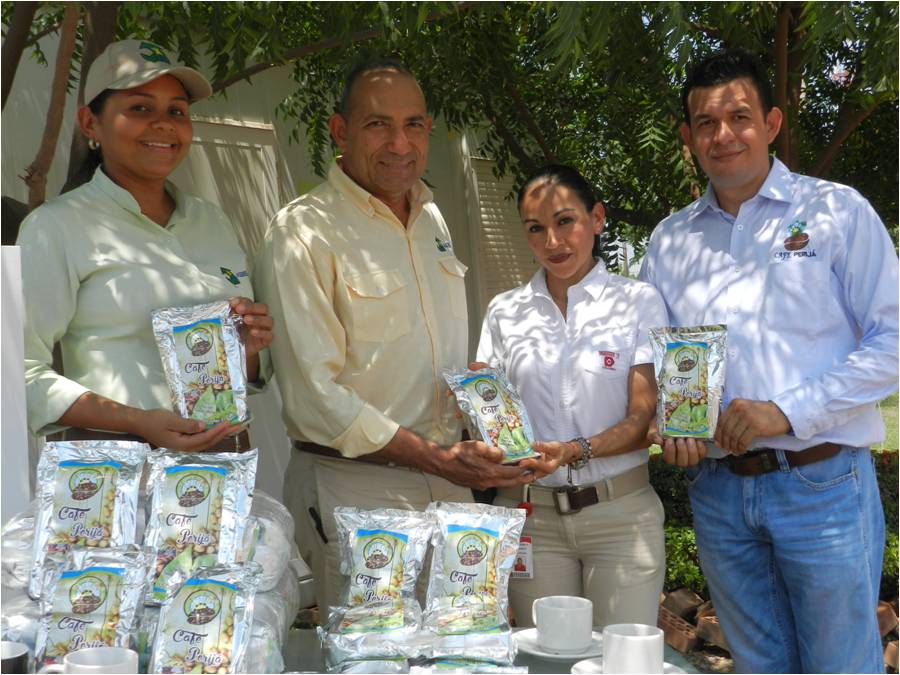 Yenny Peña, a Supervisor from the Life Support Department at Drummond Ltd., Luis Piñeres, General Manager of Aseres, and his employee, Beatriz Ceballos, receive the first delivery of Café Perijá, with the help of Manager Jimis Monsalva.
Café Perijá is a microenterprise with its factory in Codazzi, and crops in the towns of La Jagua de Ibirico and Becerril. This initiative began more than a year ago, seeking to support the region's coffee growers, which Drummond Ltd. and Aseres joined, making it one of the suppliers of the coffee to be consumed by the company's employees. In its first delivery, Café Perijá provided 250 pounds of coffee beans. "It is an honor for us to offer our product to a company like Drummond, which encourages us today by allowing us to be one of its suppliers. By doing this, they are contributing to building a better future for the families that contribute their labor to Café Perijá," said Jimis Monsalva, Manager of Café Perijá.
That product, which will be available to Drummond Ltd. employees starting on August 16, is noted for being grown in the shade, which makes it possible to support forest connectivity in the Serranía del Perijá.
"We are committed to the region. Aseres shares Drummond's Good Neighbor policy, which aims to give priority to local suppliers who are striving to provide high-quality products, and to contribute to improving living conditions in the communities," said Luis Piñeres Cerro, General Manager of Aseres.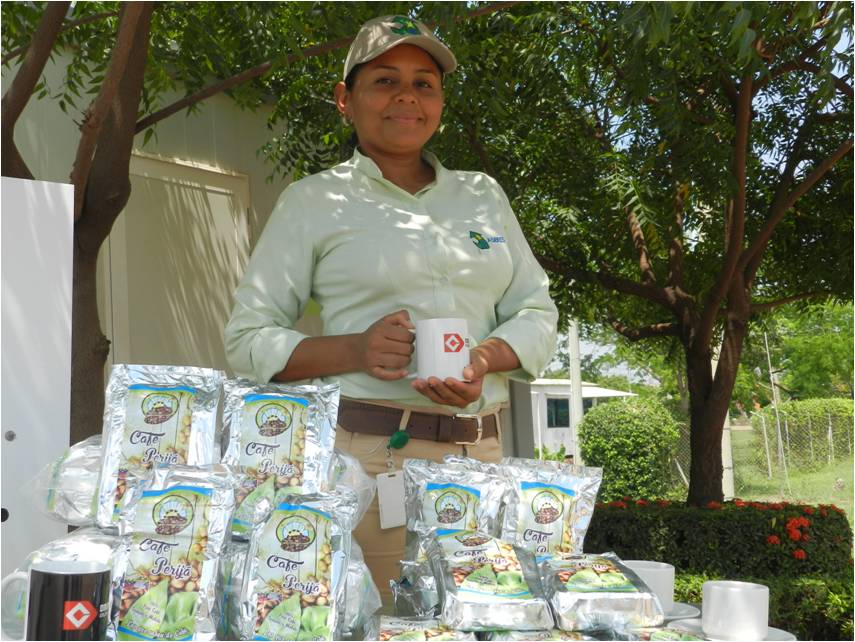 Café Perijá joins the suppliers from the region that provide services with high quality standards to Drummond Ltd. through the company's contractors. "Drummond shows its desire to work hand in hand with the community every day. That is why we get our contractors involved in projects from the region," said Luisa Granadillo, Projects and Procedures Coordinator for Drummond Ltd.'s Materials Department.