Coal Conference Attendees Visited Drummond Ltd.'s Facilities
La Loma, March 28, 2017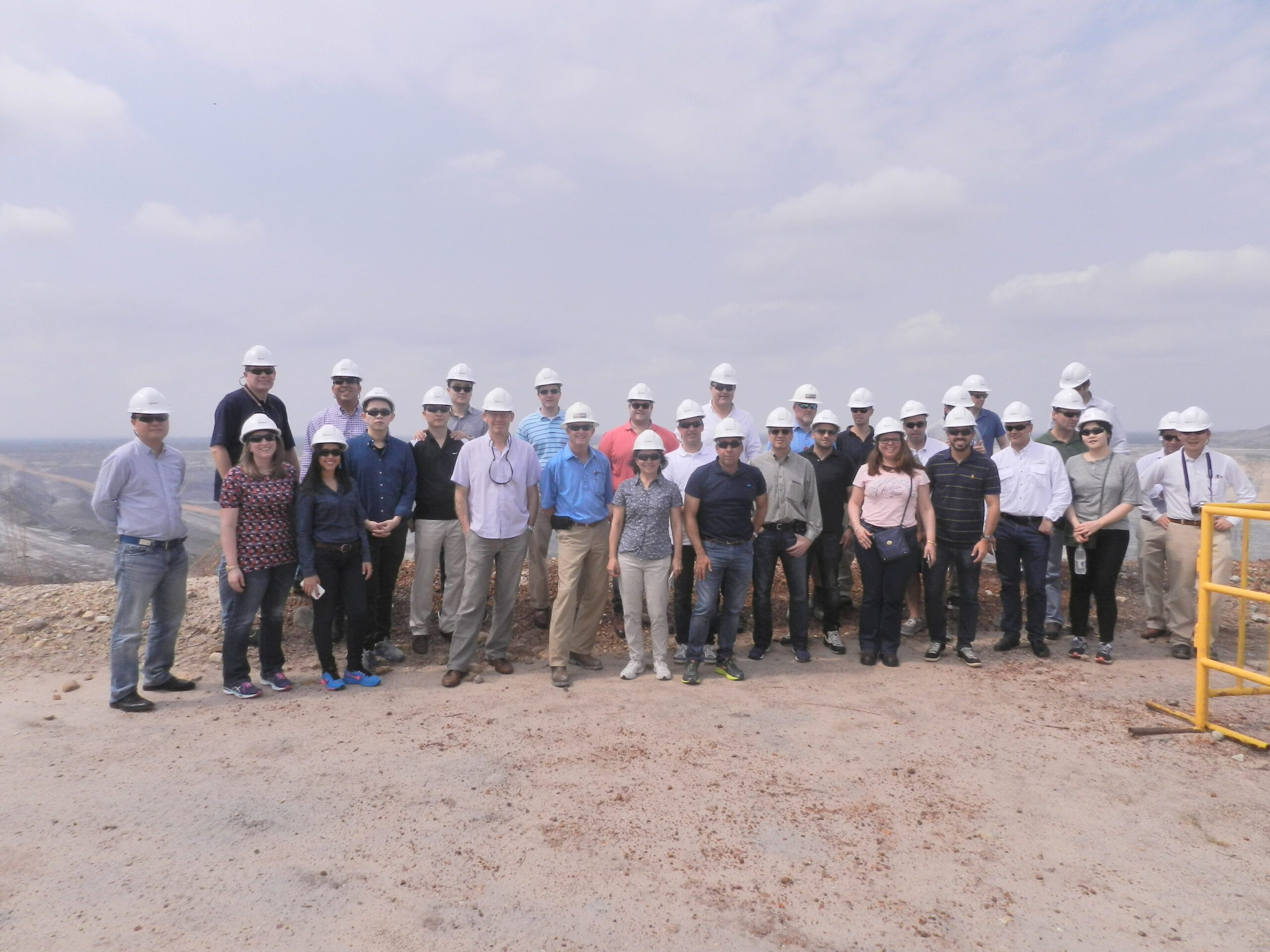 As part of the Coal Conference of the Americas, Drummond Ltd. opened its doors to attendees of the forum. Claudia Marcela Rivas, Administrative Manager of Drummond Ltd., expressed that "the idea of the visit is for the conference participants to get to know the infrastructure of the mine and how it operates. Every year at our mining facilities we receive various guests of the coal forum held in Cartagena."
As part of the tour of the Pribbenow mine, the visitors were accompanied by Drummond's Vice President of Operations in Colombia, Ron Damron, who explained the production, quality assurance and coal shipping processes. Along the way, the visitors had a chance to see the "Old Tobe" Bucyrus dragline excavator, a piece of mining equipment with a loading capacity of 88 cubic meters of overburden per bucket.
During this visit, Drummond Ltd. senior executives informed visitors about the importance of industrial safety as our way of life that guides everything we do in the mining operation.
Salvador Panames, an employee of Cemex in Mexico, shared his impression of the day: "It is amazing. It's very different to see a mine from a contracts and negotiations perspective, versus being able to see it in person and appreciate its size and how it operates. It is impressive."
Drummond Ltd. actively participates in the forums related to coal exploration, mining and exportation, in order to keep its various stakeholders informed about the work that the company is doing in Colombia, demonstrating its commitment to the residents from its area of influence and to safe and responsible mining.