Corpocesar Rewards Drummond's Sustainable Management
Valledupar, September 1, 2016
On August 26, 2016, Corpocesar celebrated 'The Night to Reward Sustainable Management', event in which Drummond obtained special acknowledgement for its work in favor of the environment.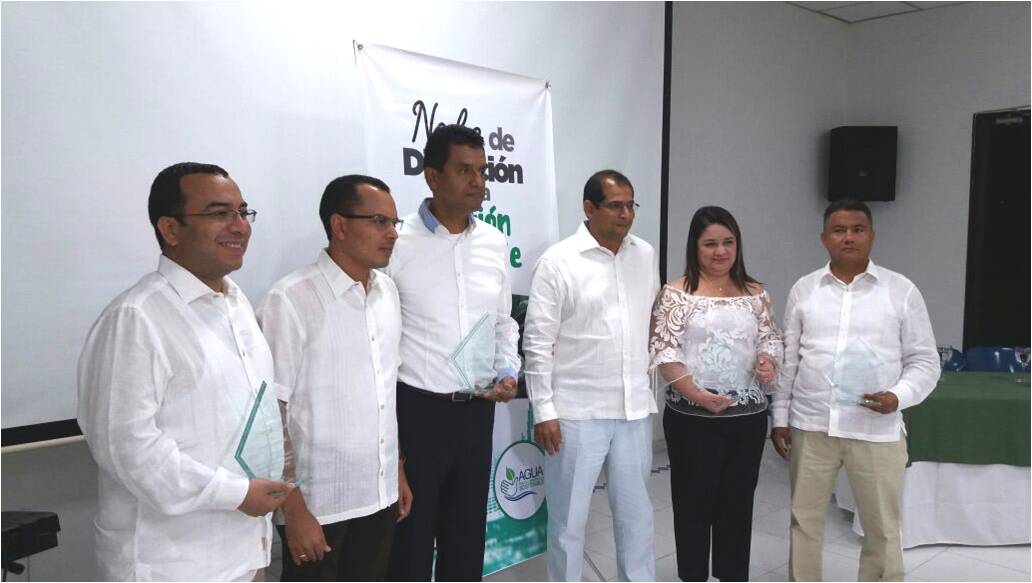 For its contribution in the Serranía del Perijá project, the Regional Autonomous Corporation of El Cesar, Corpocesar, acknowledged Drummond Ltd. as model company for contributing to the preservation of the environment and for supporting the communities from the Department.
The Environmental Compensation program in the Serranía del Perijá has been a joint work between Drummond, other companies from the mining sector, the Ministry of the Environment, Corpocesar and the Pro-Sierra Nevada of Santa Marta Foundation.  Since the beginning of its execution until today, the articulated work with the communities has enabled to support the protection of conservation areas, the recovery of ecosystems and promoting the development of productive projects in the area through agricultural initiatives that are sustainable and environmentally friendly.
The Director from the Compensations area of the company, Mr. Armando Calvano, also received an award 'for his commitment and dedication to the Compensation programs in the Department of El Cesar, which are an opportunity for conservation and improvement of the rural landscape with its people, contributing to future generations'.
During the event 'The night to Reward Sustainable Management', Mr. Kaleb Villalobos Brochel, General Director of the Regional Corporation of El Cesar handed over various awards as special acknowledgement and motivating the companies to continue working hand in hand with the different sectors in a sustainable manner.
Currently, the Compensation Program of the Serranía del Perijá has benefitted more than 100 peasant families who help in the conservation of the territory and have positioned the program as a national model for the protection of the land. That is why Drummond will continue working in favor of the conservation of land and sustainable mining.