Costa Verde fishermen to play in first softball tournament thanks to sports equipment provided by Drummond Ltd.
February 1, 2016
The artisanal fishermen of the Costa Verde neighborhood in Ciénaga are part of the Friends of Costa Verde softball team received with great satisfaction an ample amount of sports uniforms and equipment from Drummond Ltd. The delivery of the equipment took place in the Costa Verde area on January 27, in the context of the community strengthening program of the Company's Community Relations Department.
Among the equipment provided, which implied an investment of 10 million pesos, are jerseys, shorts, shoes, caps, gloves, aluminum bats, helmets, balls and catcher's gear, including masks, chest protectors, leg guards, gloves and helmets.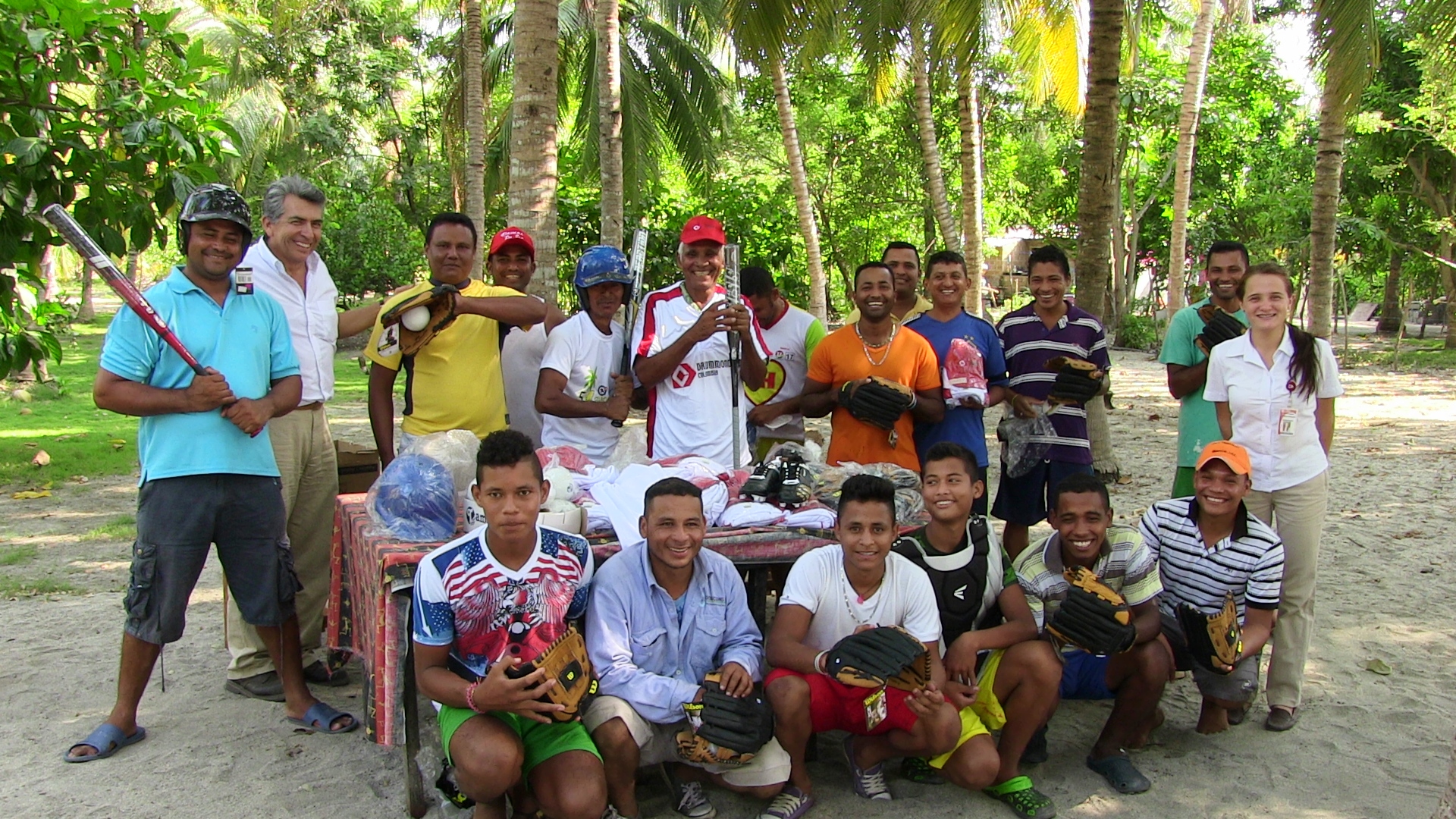 The Friends of Costa Verde team was formed three months ago and now has 24 players who take advantage of the free time and bring young people and adults of the neighborhood together to practice every afternoon, under the direction of Juan De la Hoz López. De la Hoz said that "this equipment is a very special gift, and we decided to ask the company for it because they have always paid attention to us. For example, a  little while ago we received boats and motors, which have been of great benefit to us in our fishing activity."
Likewise, Alexis De la Hoz, son of Juan, says that they are very happy with the backing of the company because "this team was formed so that the sport will not die in Costa Verde and the neighborhood will have representation in the league and also that children and young people don't waste their free time."
During the delivery ceremony Drummond Ltd.'s representative Jesús Correal invited the fishermen to enjoy each game and the work as a team, which should be essential in their daily activity. "Your fishing work should not be an individua ltask, the participation of the entire community is paramount," said company representative Jesús Correal.
Lastly, Juan De la Hoz concluded the ceremony by thanking the company for the equipment, which will make it possible for Friends of Costa Verde to play, with all necessary equipment, in their first local tournament at the Ciénaga stadium on February 15 and 16, promoting the practice of sports in this community.