Drummond and EnBW Improve Water and Sewage System in the Township of La Aurora, Cesar
La Loma, December 23, 2016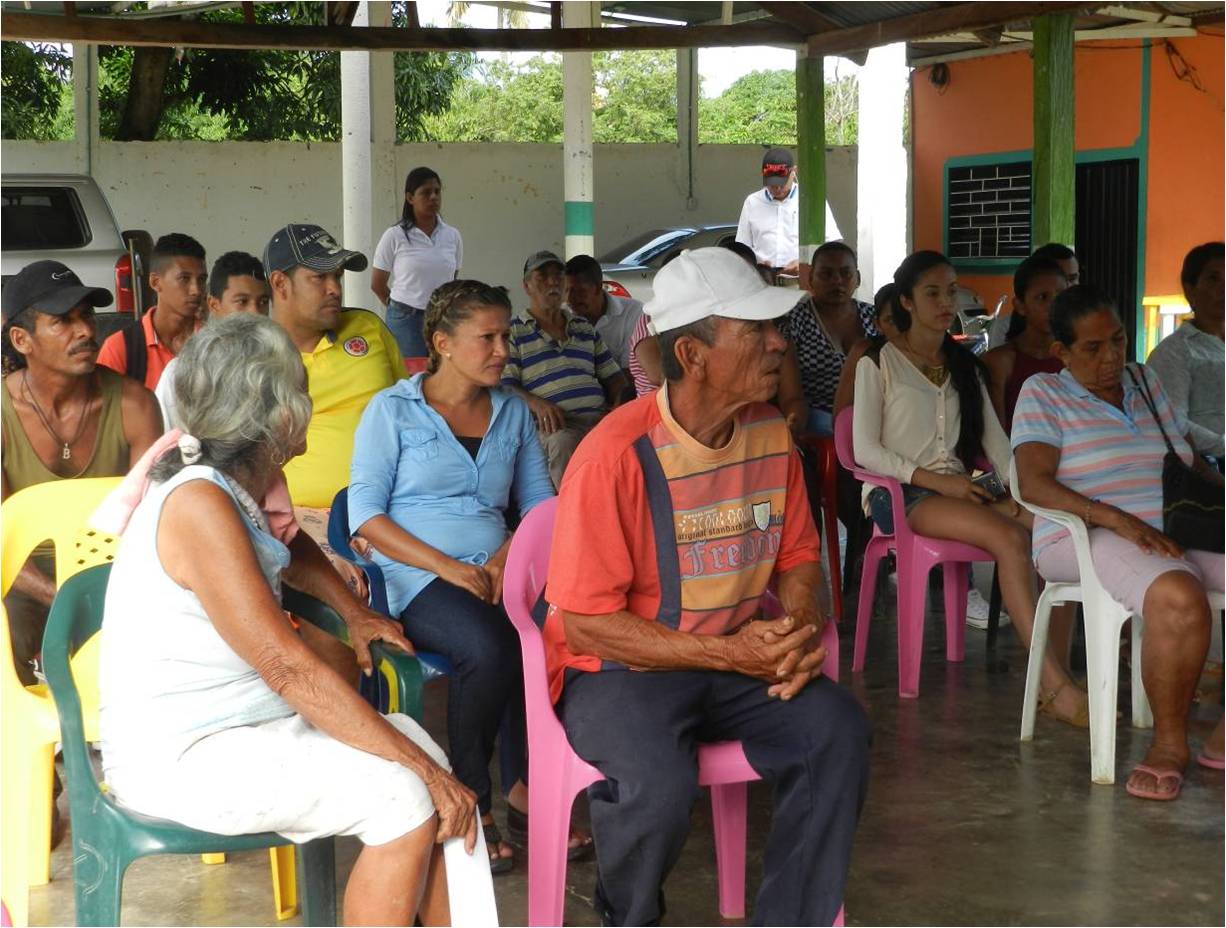 Drummond Ltd. and EnBW started a project that seeks to improve the water service in the township of La Aurora, Municipality of Chiriguana, in the department of Cesar. The goal is to contribute to the solution of problems present in the township of La Aurora in relation to the capture well and water supply.
Residents in the township receive water that is directly pumped from the existing well. The well's structure and capture piping are obsolete and have not received any maintenance since their installation, a condition that has obstructed the water from getting to homes in better conditions.
During this socialization meeting with members of the Environmental and Community Relations department from Drummond Ltd., as well as representatives from EnBW, the third largest energy generation company in Germany, inhabitants of La Aurora were informed of the project's advances.
"The project consists of the optimization of the capture and water supply system in the entrance of La Aurora township. To date, we have been able to do maintenance on the water well and change the galvanized piping for one made of stainless steel (supplied by the Chiriguana Mayor's office), which has been connected to the distribution network. By carrying out these activities, we've improved the water quality from the source", an affirmation made by the project's director, Romeo Ramos, Environmental Project Engineer for Drummond Ltd.
The township's population expressed their gratefulness with the work carried out by Drummond and EnBW. Liz Villegas, member of La Aurora's Community Action Board expressed, "Every time that we've asked for Drummond's help, they've responded and taken into account our community, they've always helped us. Now, the water we receive is in very good condition".
Professor Adelson Ochoa also declared that "the company has been an integral part in the process of improving the quality of the water and the sewage system. We are very thankful because no municipal, regional or national entity had been as concerned about improving this basic and fundamental service".
Representatives from the German company who supported this project from the beginning, were present during the socialization and declared their approval when they closely observed Drummond Ltd.'s work and its corporate social responsibility and compensation programs. "I think what Drummond is doing with the residents from its area of influence is great; as well as their interest in seeing them prosper and have projects that favor the environment", ensured Johannes Laubach, EnBW's representative in Colombia.
La Aurora, a township neighboring our zone of influence, is part of the populations that have benefitted by the company's social responsibility programs, where we have also implemented programs aimed at sports, health, and providing a better educational quality to the younger generations.
Many families will benefit from this project. Drummond Ltd. reaffirms its social commitment and shows that it is a generator of social, regional, and national progress, contributing to a better quality of life for the communities.