Drummond and its Employees Bring Joy to Communities this Christmas
January 2, 2016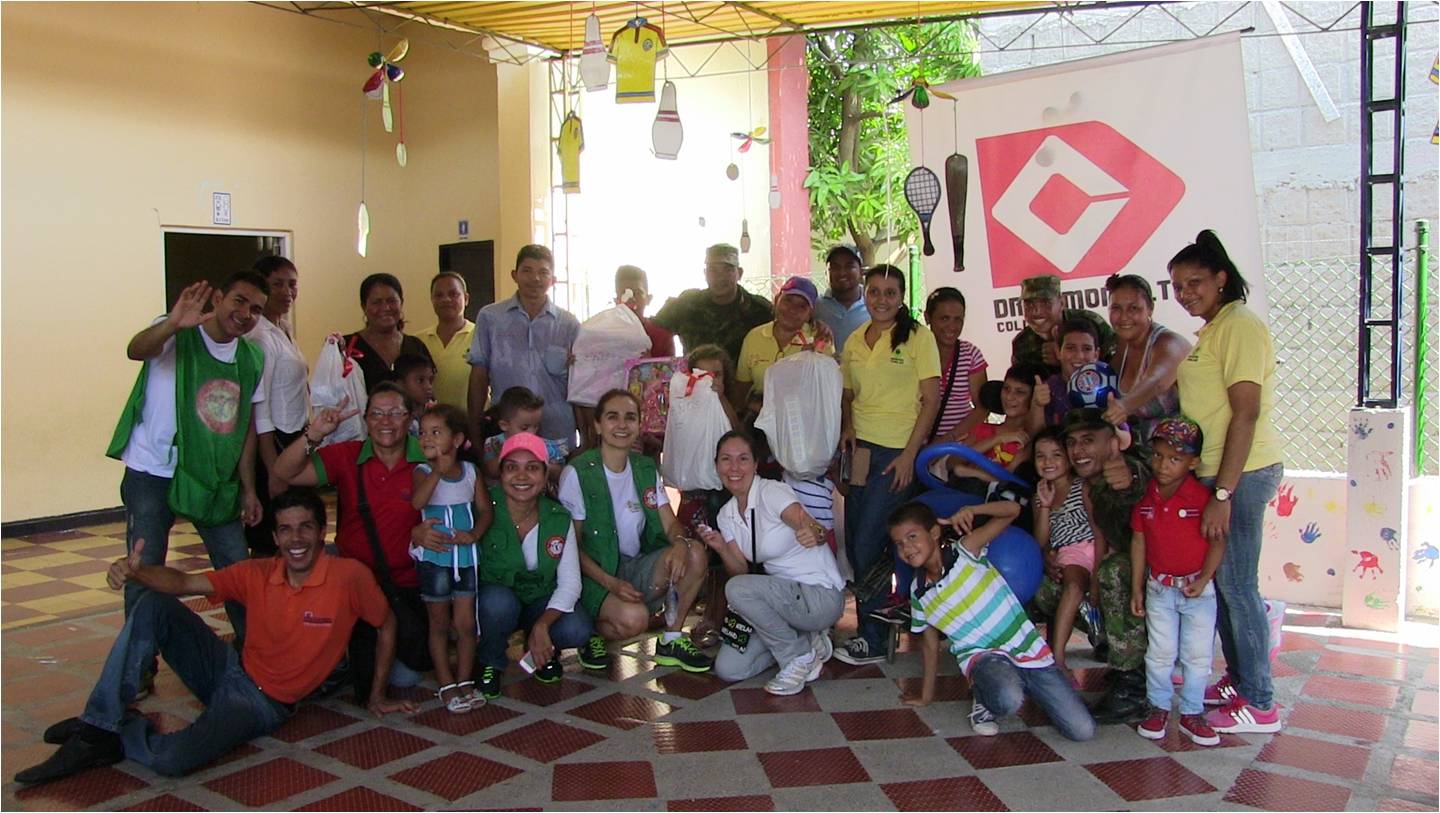 In an effort to make Christmas merry in neighboring communities, Drummond Ltd. and other entities such as the 'Friends of Coal' Foundation, Fundepalma, Cajamag, Universidad del Magdalena and the Colombian Army joined together to bring joy and hope to children and adults in Aracataca through a health campaign which concluded by giving out gifts.
Approximately 300 families came to the Mothers and Children's Center in Aracataca for general medical checkups, along with dental and pharmaceutical services, accompanied by fun and recreation for the children.
In addition to medical attention and a dental hygiene kits given out during the day, the youngest children received the surprise of Christmas gifts from Drummond. The smiles on the children's faces were more than enough thanks for the more than 300 toys that included dolls, cars, balls and other items handed out as part of the traditional Christmas celebration.
Arlines Meza, who attended the event, highlighted the importance of organizing such campaigns. "We are very happy, because this is a nice gesture, and it's good for the kids. We are not doing very well financially and there are so many needs. We wish we had acts of kindness such as these more often. Thank you very much."
Drummond Employees Unite for a Good Cause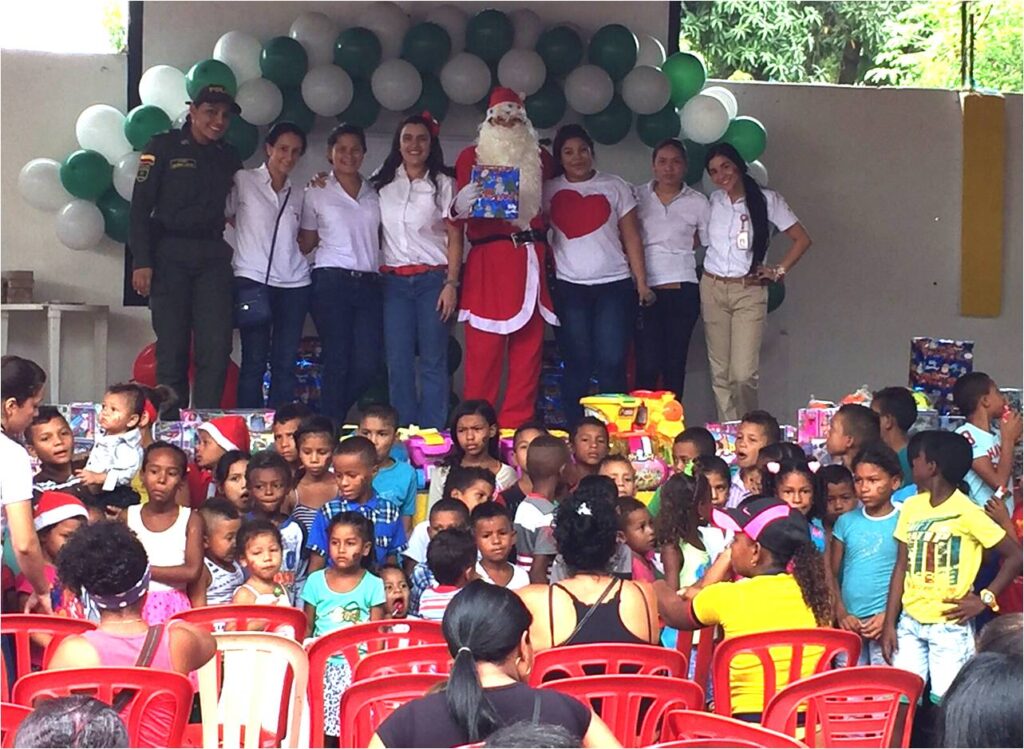 In addition to the gifts given by the Company, the employees of Drummond worked together and arranged to bring even more joy to neighboring towns. The employees went to Guacamayal, in Zona Bananera, and gave gifts to 210 children, thanks to an initiative they started in 2012: 'Give a gift, make a heart glad, and receive a smile.' A group of employees made a decision to sponsor children from low-income families who live in the company's area of influence, creating a special day for them that included Christmas gifts.
This year the children from Guacamayal came with their parents to the celebration, where they were welcomed with balloons, face painting, music, and games. During the activity, the children participated in dance contests, enjoyed a snack, and then received gifts, which included toys such as dolls, Legos, balls, cars, trains, accessories for girls, play kitchens, superhero figures, stuffed animals, and educational toys.
The same type of event was organized in the Department of Cesar for 909 children from the towns of El Hatillo, La Aurora and La Loma in the municipalities of La Jagua de Ibirico, Chiriguana and El Paso who have been sponsored by Drummond employees. They also received holiday gifts.
Thanks to events like these that target towns in the zones of influence of Drummond Ltd., children from low-income families were given additional opportunities to enjoy a special day of fun this Christmas.