Drummond Delivers Infrastructure for the Social Enterprise Center in Boqueron
La Jagua de Ibirico, September 3, 2020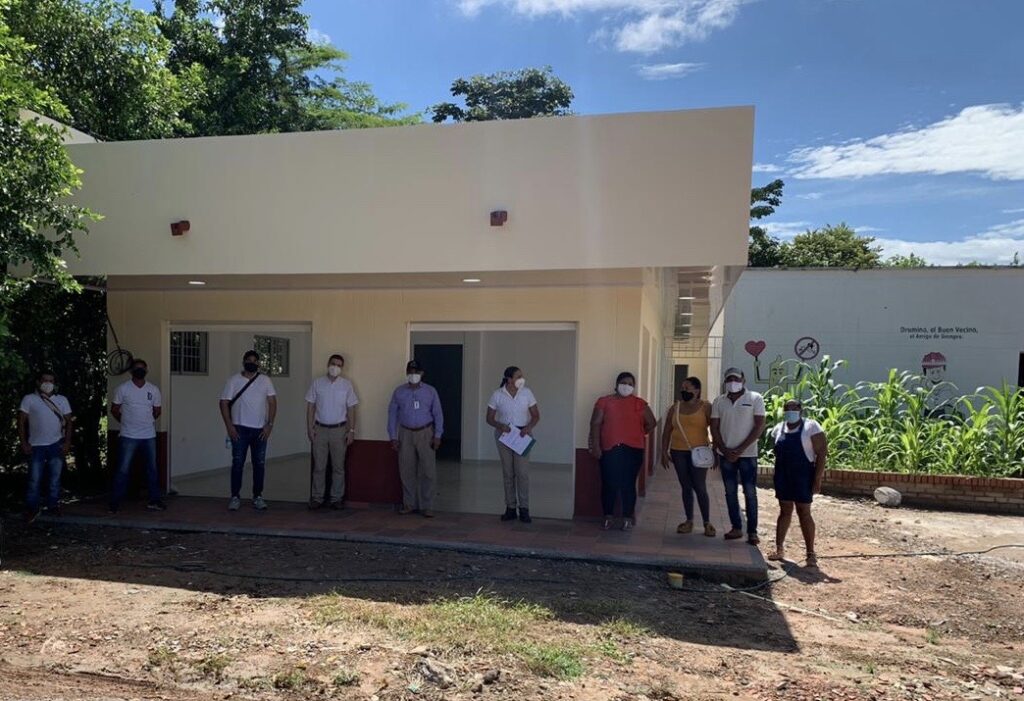 With the goal of creating an arena for promoting enterprise and employment as options for generating income for community members, Drummond Ltd. delivered the civil works for the Social Enterprise Center (CES for the name in Spanish) in Boqueron, a district in the municipality of La Jagua de Ibirico. With an investment of more than 315 million pesos and a built area of approximately 230 m², this infrastructure is the first phase of a project that will start functioning during the first semester of 2021.
"This is an effort that has taken quite a few months. It began with reaching a consensus on the project with the community. Then we began the work in January this year, but, due to the health emergency, we had to suspend it in March, at which point we had made 65% progress. In May we were able to restart operations, after presenting biosafety protocols and having them approved by the municipal Department of Health. Today we are happy to officially hand over the infrastructure, in order to continue with next phase
of the project," stated Juan Pablo Arteaga, Vice President of Sustainability at Drummond.
The next phase consists in getting CES Boqueron set up with the equipment it needs to operate. Drummond Ltd. will deliver furniture such as chairs and desks to the Boqueron Community Action Board. In the third phase, CES Boqueron will get up and running with the first business model. It will pilot the testing of social enterprise as a means of self-support.
"No one was using this lot, and now we are going to have an enterprise center here that will benefit the town, especially mothers who are heads of household. We are ready, as community leaders, to put to good use this great infrastructure Drummond Ltd. is delivering to us today," said Marisol Quintero, member of the Boqueron Community Action Board.
Boqueron Police Inspector Yair Baron also indicated that building this infrastructure is going to promote development that will surely benefit many families in the district. "Thanks to hiring local labor, many people have put their heart and soul into building this project, so we really need to recognize both Drummond Ltd. and the people from Boqueron."
The creation of CES Boqueron is framed within the Comprehensive Development pillar of Drummond Ltd.'s Social Responsibility Strategy, which promotes initiatives that will build an economic future beyond mining. "CES Boqueron will encourage greater community participation in joint actions to solve structural problems such as unemployment and lack
of opportunities, thus building a society that is more equitable and fair," concluded Juan Pablo Arteaga.