Drummond donated 1,000 trees to Agustin Codazzi
La Loma, May 27, 2019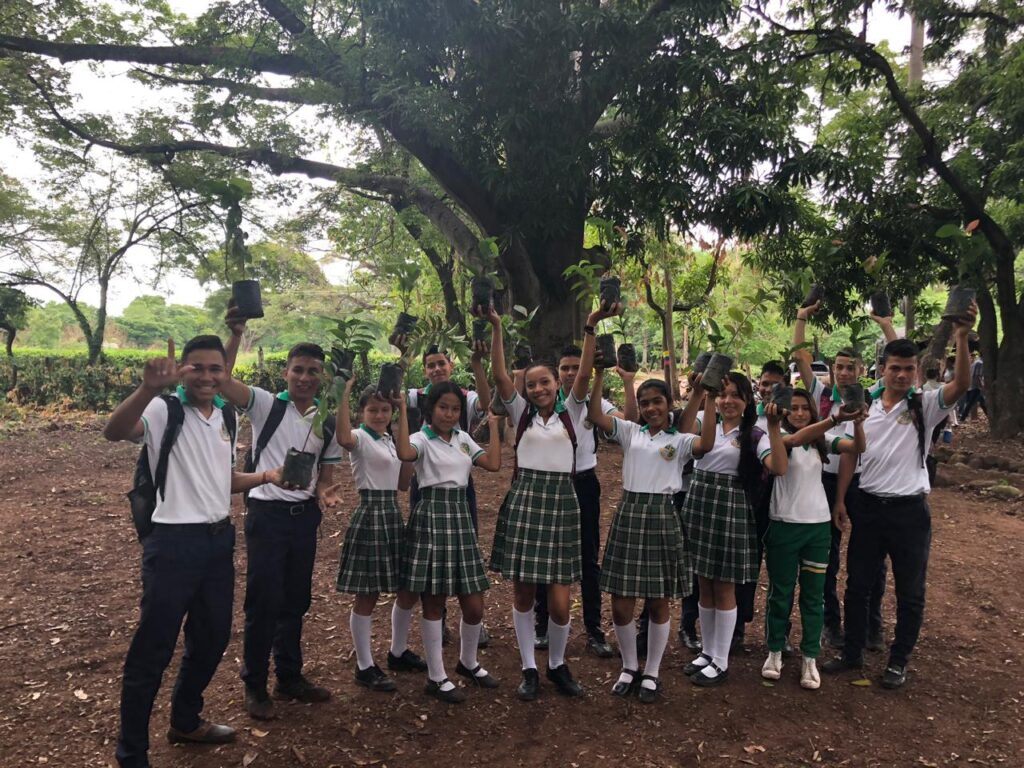 As part of its environmental actions in its area of influence, Drummond Ltd. continues to reforest the municipalities, towns, villages, and schools of Cesar. On this occasion, it donated 1,000 trees to the municipality of Agustin Codazzi.
The Antonio Galo Lafaurie Celedon Agricultural School was given 300 lumber and fruit trees. The remaining trees will be distributed among different villages and schools in the municipality.
"Giving trees to communities in the area of influence is the responsibility of the Program for Strengthening Neighboring Communities and Developing Towns, which focuses on schools, presidents of community action boards, and local administrations. Its goal is to encourage them to develop reforestation projects in urban and rural areas, in order to help fight global warming, improve the climate, and re-forest," stated Yilda Pineda, Coordinator of the Community Relations Department at Drummond Ltd.
The event, led by the Secretary of Planning and the coordinator of the project in Agustin Codazzi, Martha Rubiano, was attended by the presidents of the community action boards in the municipal seat and students from the school. "We are very happy and grateful to Drummond for donating the trees. We will study what the biologist explained so we can plant them in the right place," commented Martha Rubiano, Project Coordinator.
The species donated include: Spanish cedar, aceituno, guanacaste, pereguetano, savanna oak, corazon fino, sandbox tree, maiz tostao, soursop, mango, papaya, sugar-apple, loquat, tamarind and Spanish lime.
The company's Environmental Compensation Department and Community Relations Department participated in the event by helping with environmental education, giving a talk to those in attendance on planting and taking care of the trees.
Drummond recognizes the importance of recovering plant cover and restoring the region's ecosystemic services, and raising environmental awareness.