Drummond Employees Celebrate Christmas with Children in the Areas of Influence for the Mine and the Port
Cienaga, December 16, 2016
During this Christmas season, Drummond Ltd. employees once again affirmed their commitment to the communities in the area of influence of the company's operations. For eight years now, an increasingly greater number of company employees have joined together to lead and support this cause, which consists in donating gifts to the children in vulnerable communities in Magdalena and Cesar, with the purpose of producing some smiles during the Christmas season.
Thanks to the campaign, 'Give a gift, bring joy to a heart, and receive a smile' the company employees made around 800 children happy this Christmas. On this occasion, the first town to receive gifts was La Aurora, in Chiriguana, where the program started with a donation of 305 gifts.
The parents who attended the event told us how happy they were to see their children content at such a special time of year. "This activity is really nice because children around the world expect a little gift this time of year. By giving these gifts Drummond Ltd. brought a lot of smiles to our children's faces, filling them with Christmas joy," stated Olga De Angel, mother of one of the children receiving a gift in La Aurora.
In Aracataca, Magdalena, and El Copey, Cesar, 170 gifts were given to children from vulnerable sectors in the area of influence of the Port and railway operations. The gifts were donated directly to the children at the Children's Development Center in Aracataca and to the students at the Palmira School in Las Pavas, through an event that included recreation and games. The children were able to enjoy this fun event to celebrate the Christmas season.
During the month of December Drummond employees also gave gifts to children in La Loma and Las Palmitas, the communities in the zone of influence of the mining.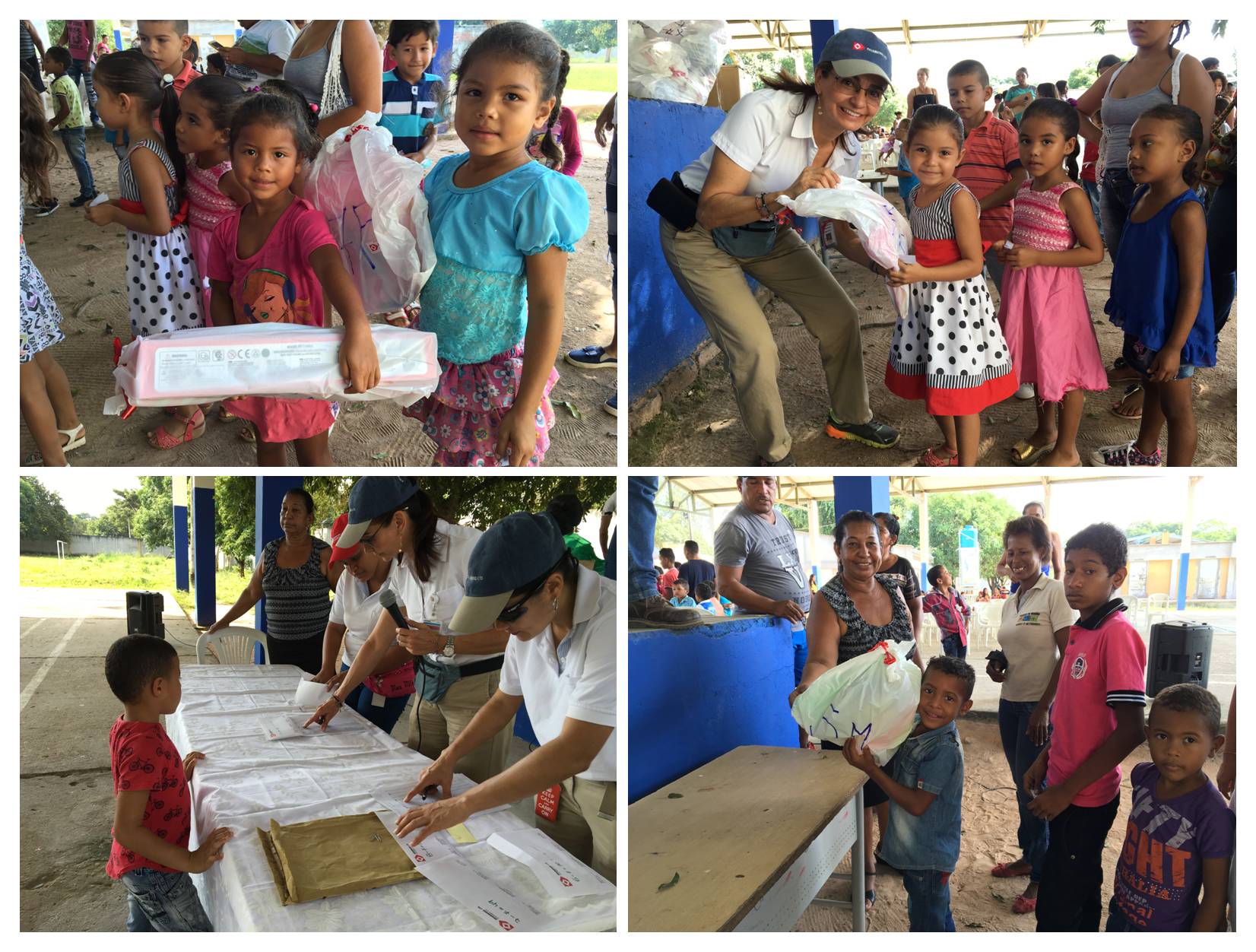 During the gift delivery in Las Palmitas, the children were excited and the parents very grateful for this social work. A total of 200 gifts were donated to this neighboring community that will continue to receive benefits from our social responsibility programs.
Giving out these gifts meets the purpose of the activity, which was to bring joy to the different communities and put smiles on the faces of all the children that benefited from this social initiative led by employees at Drummond Ltd.