Drummond Equips La Aurora Kids for Sports
December 16, 2015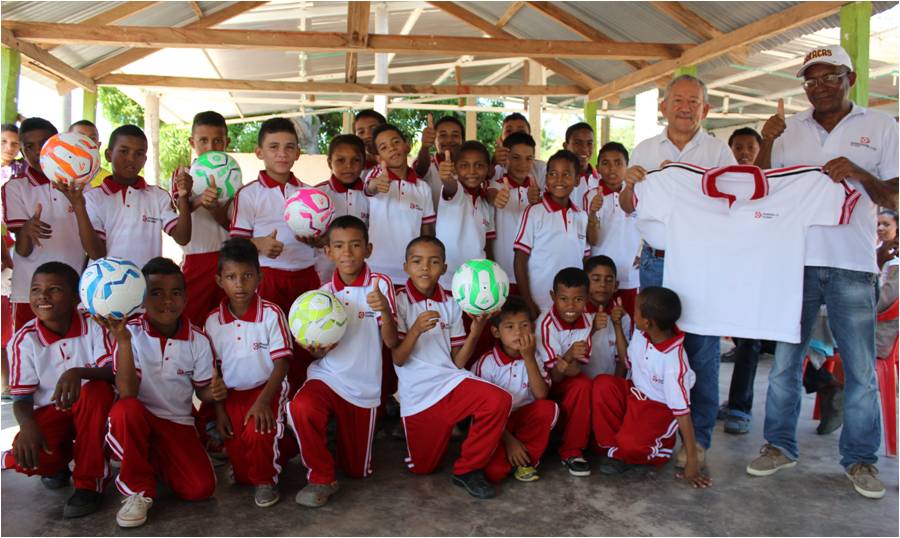 At Drummond we are steadfast in our support for children's recreation and sports in the towns in our area of influence. This time La Aurora received sports equipment on December 11 through our sponsorship program. The equipment was officially presented in a ceremony attended by the district's children and their parents, along with company representatives.
Each of the 40 children received a sweat suit, uniform and a pair of cleats, in addition to 10 soccer balls to be shared. An involvement in sports is made possible through Drummond's annual support to soccer schools and helps the children continue to develop both mentally and physically.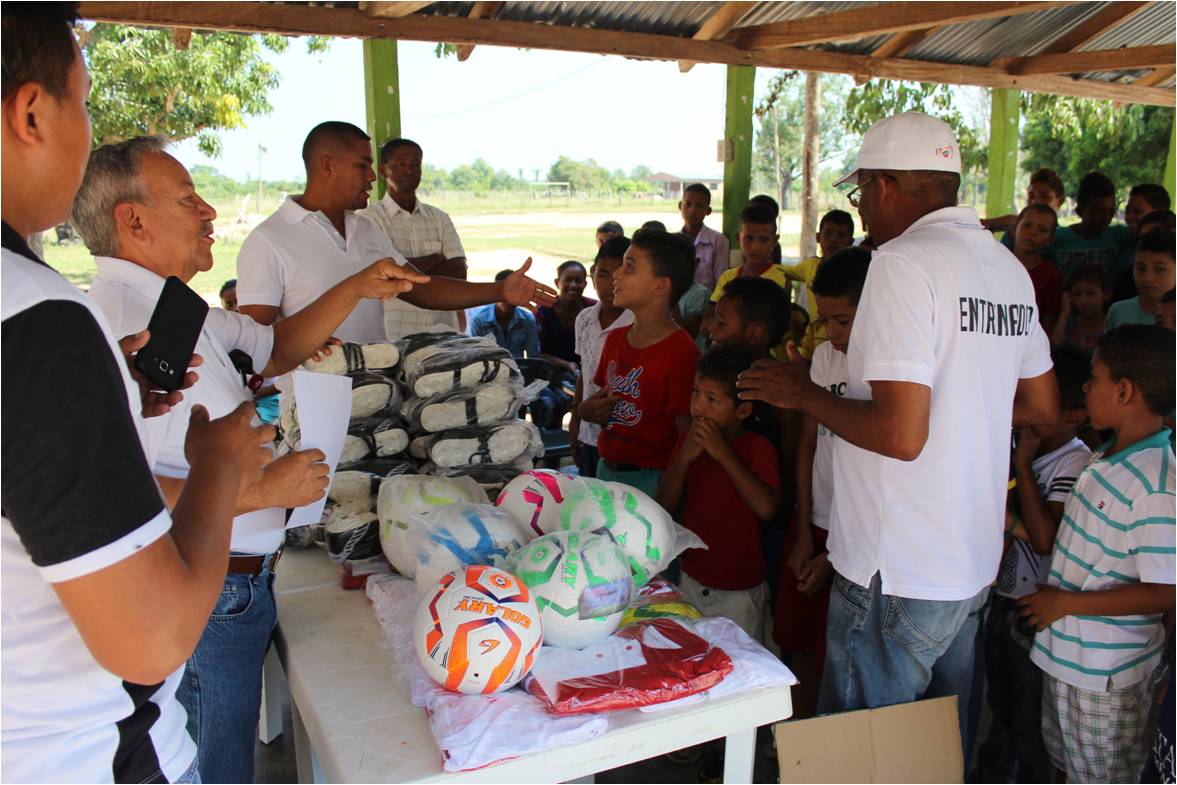 This type of sponsorship demonstrates the company's interest in the children in our area of influence. Projects like these are cause for great satisfaction. "I want to see this school win some trophies, because when you win trophies, your triumph is also our triumph," expressed Rafael Garcia, Community Relations Coordinator for the Department of Cesar.
On his part, Adelso Ochoa, Director and Trainer at the La Aurora Sports Club, stated:  "I want to thank Drummond for keeping us in mind with these activities. This type of support means we have a responsibility, and we need to take this seriously, because the idea is to strengthen the school we have been creating."
Drummond prioritizes education and training children within the towns in its area of influence where neighbors can benefit from the projects that promote growth and development through activities such as this program.