Drummond Joins to Help Victims of Hurricane Matthew in Magdalena
October 7, 2016
*Drummond Ltd. joins in to support the communities that are facing emergency situations due to hurricane Matthew, which according to reports, left close to 79,330 people affected in Magdalena.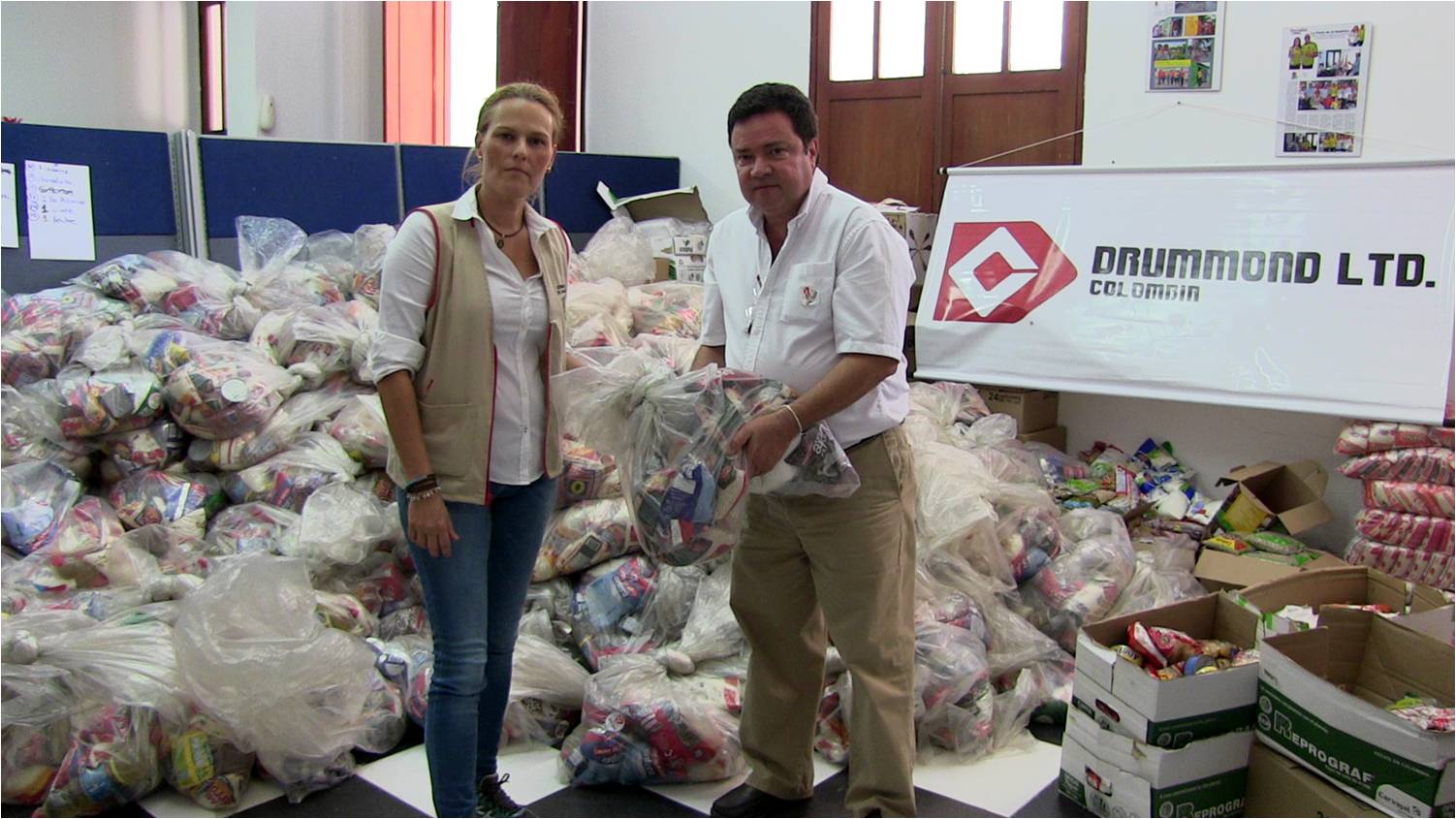 The company's involvement was confirmed during the development of a Risk Departmental Council carried out last October 3rd, where the general director for the National Disaster Risk Management Unit (UNGRD), Carlos Ivan Marquez, was present along with entities that make up the Disaster Prevention and Attention National System, such as the Red Cross, Civil Defense, Fire Department, and National Army among others. Then they reviewed what the plan would be to address the impacts in the different municipalities in Magdalena.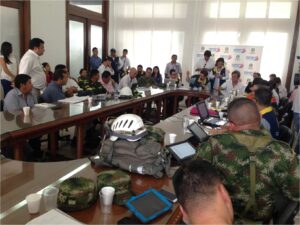 During this time, Drummond Ltd., through Alvaro Daza, Coordinator for the Community Relations Department in Magdalena, committed to supporting the vulnerable populations and confirmed the humanitarian help that the company would deliver to contribute to emergency management actions led by the department.
"The recommendation is to buy the standard established groceries and to be able to deliver them to the communities. To ensure continuity, we have a crisis room, as well as a declaration of a disaster, so that things are handled in an orderly way and so that there is an established distribution plan for humanitarian support," declared Carlos Ivan Marquez, after finding out about the company's support.
Through Drummond's Social Responsibility Program, and according to the actions agreed upon by the Council, which include food assistance, the company has delivered approximately 2,000 grocery bags of listed food that comply with the nutritional and caloric standards designated by the National Disaster Risk Management Unit to the municipalities of Zona Bananera, Algarrobo, Aracataca, and Fundacion, along the railroad corridor and the area of influence of the company's port. Likewise, the company plans to contribute other elements in benefit of the victims, such as stoves, blenders, pot sets, towels, single bed sheets, and mats, among others, to support the victims.
"Help will be channeled through the Magdalena Governorship, National Risk Management, attending to the nutritional needs, since that is what is mostly needed in these communities," expressed Alvaro Daza.
Drummond Ltd. will continue to monitor the situation and will be available for the Emergency Committee to support its neighboring communities, and help minimize the impact of the consequences caused by hurricane Matthew in Magdalena's populations.