Drummond Ltd. and Cienaga's Mayor unveil second phase of La Francia School
Cienaga, July 18, 2018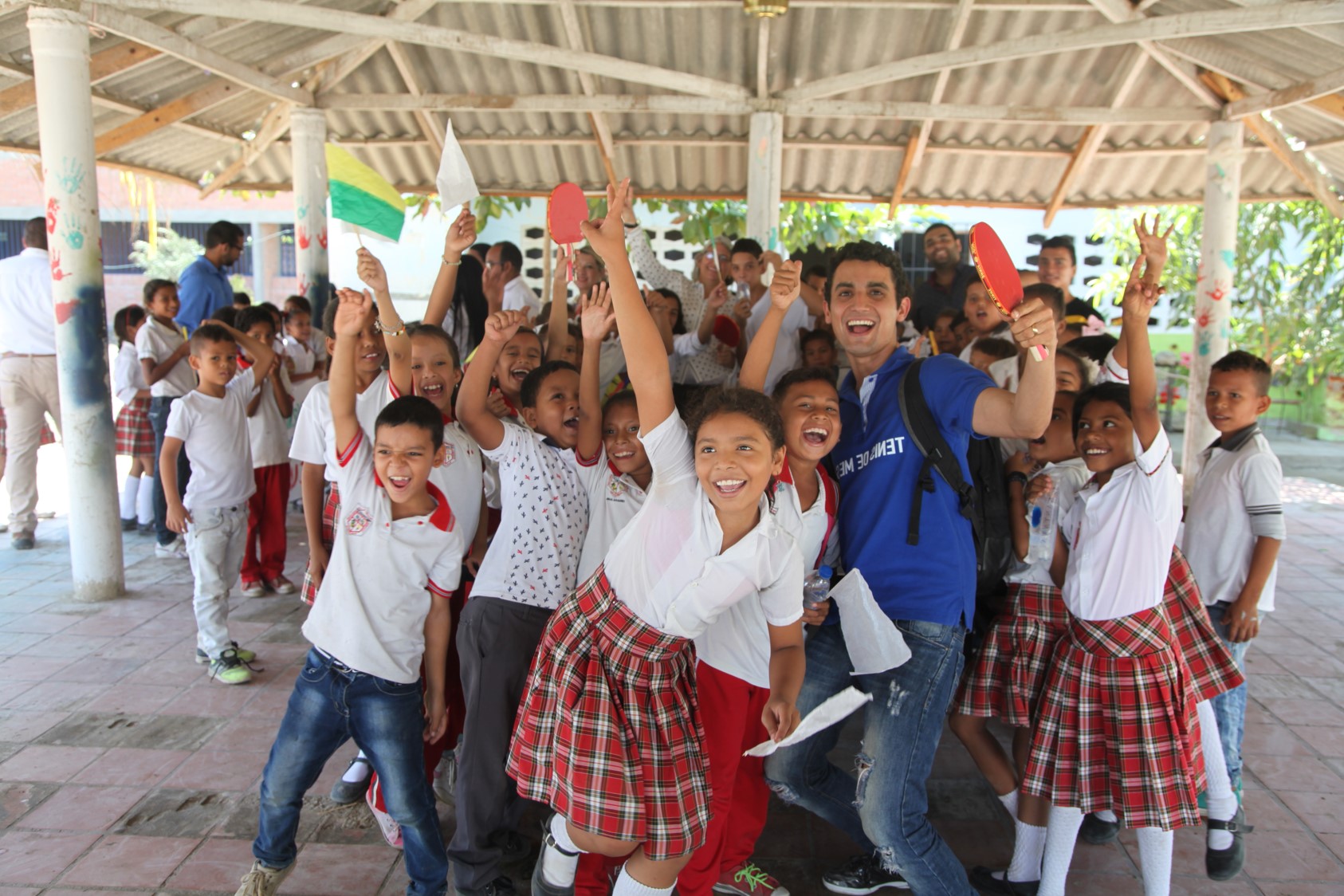 Drummond Ltd., together with Ciénaga's municipal mayor in Magdalena, and the Aprendiendo a Cooperar Foundation (Funaco), unveiled the new pre-school classrooms of the La Francia School, a building adjacent to the Departmental Educational Institution (I.E.D. in Spanish) Dario Torregrosa Pérez, as part of the second phase of the project started in 2016.
With the improvement of this building, located in the Simón Bolivar neighborhood, around 500 children between the ages of 2 and 10 years old will benefit. For this project, Drummond donated 100% of the building material, Funaco was responsible for the supervision and labor together with Ciénaga's Mayor's office, who was also responsible for the works supervision.
In 2016 the first phase of this project became a reality with the construction of two blocks with two classrooms, each with a building area of 342 m2. Since 2017, the building of a new block whose construction area is 298.32 m2 has been undertaken, made up of three additional classrooms that meet the Colombian technical standards, with their respective lavatories, especially conceived for children of early childhood, septic tank system, supply and installation of plastic tanks for a hydrosanitary system and sidewalks to connect the blocks of the classrooms.
Also during the event, Drummond will present the projects that will be implemented by the Company in Ciénaga during 2018.
Drummond Ltd. and the allied entities will continue supporting the improvement of the education of the students in this area, and contributing to the integral development of the communities.