Drummond Ltd., and Prosperidad Social (DPS) Reach Partnership to Benefit Municipalities in the Mining Areas of influence
August 22, 2016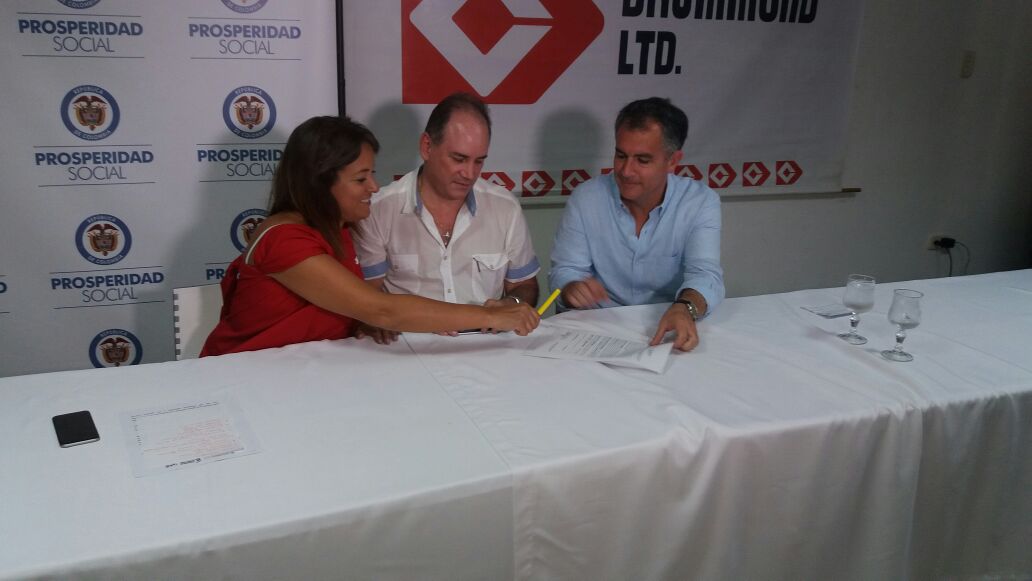 José Miguel Linares, President for Drummond Ltd., and Tatyana Orozco, Director for the Administrative Department for Prosperidad Social (DPS), signed an agreement today in Valledupar. Drummond Ltd. agrees to improving 200 houses, strengthening productive projects, providing support for early childhood, as well as nutrition and food safety for the municipalities in the mining and port areas of influence of the company, benefitting close to 100,000 people.
In addition, the partnership seeks to design and execute inter-institutional articulation policies with public and private players at the national level, to strengthen and execute projects for the intervention of these vulnerable populations.
The partnership allows Drummond Ltd. and Prosperidad Social to coordinate and define the intervention and articulation strategy for the public and private entities who participate in this initiative; jointly managing the resources necessary for its implementation.
The goal is to attract new sources of prosperity for the most vulnerable population in this region of the country.
Therefore, Drummond Ltd., signs this partnership that reaffirms the company's commitment to be involved and develop projects that contribute to the community, to actions that will last, and that will motivate the individuals in the communities.