Drummond Ltd. and the Mayor of Chiriguana Deliver Center for Senior Citizens in La Sierra
La Loma, September 15, 2020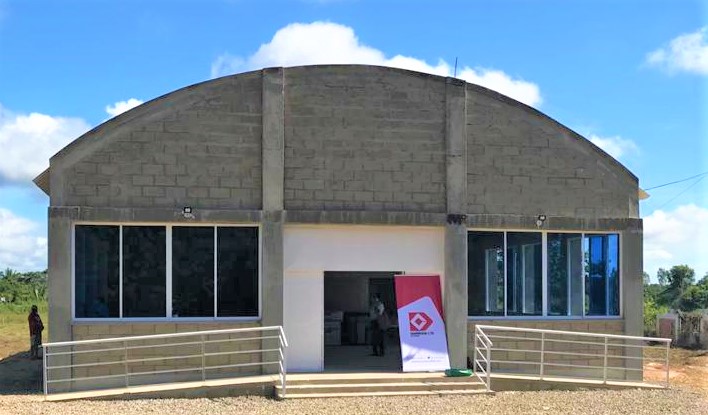 As the result of joint work between the Mayor of Chiriguana and Drummond Ltd., the La Sierra community received a Center for Senior Citizens, a construction to which the mining company contributed building materials and furnishings.
"Drummond has conducted itself magnificently. In addition to being a strategic, institutional, and social partner, it is a friend to Chiriguana and has demonstrated this to be true with all of the contributions made and social objectives pursued over all these years, not just with the Center for Senior Citizens, but with other commitments made by the company," stated Ivan Caamaño, Mayor of Chiriguana, Cesar.
Drummond's contributions benefit more than 100 senior citizens, and they include items such as a dining table, television, chairs, a first aid kit, stretchers, thermometers, blood pressure monitors, wheelchairs, a refrigerator, a water cooler, mattresses, air conditioning, fans, an industrial stove and stainless steel range hood, oven, and recycling bins.
"We are so grateful to Drummond because it has been a true partner in its concern for giving senior citizens in Chiriguana a decent life, especially those in the district of La Sierra. For those of us who live in La Sierra, we are very proud and satisfied that Drummond took us into account," stated Amehira Royero, Senior Citizen Coordinator.
As part of its Corporate Social Responsibility Strategy, Drummond works to meet Sustainable Development Goals, including #9 Industry, innovation and infrastructure, and #11 Sustainable Cities and Communities, by strengthening local skills in its areas of influence through deliveries like this one.