Drummond Ltd. confirms its commitment to the environment by planting trees
La Loma, April 29, 2022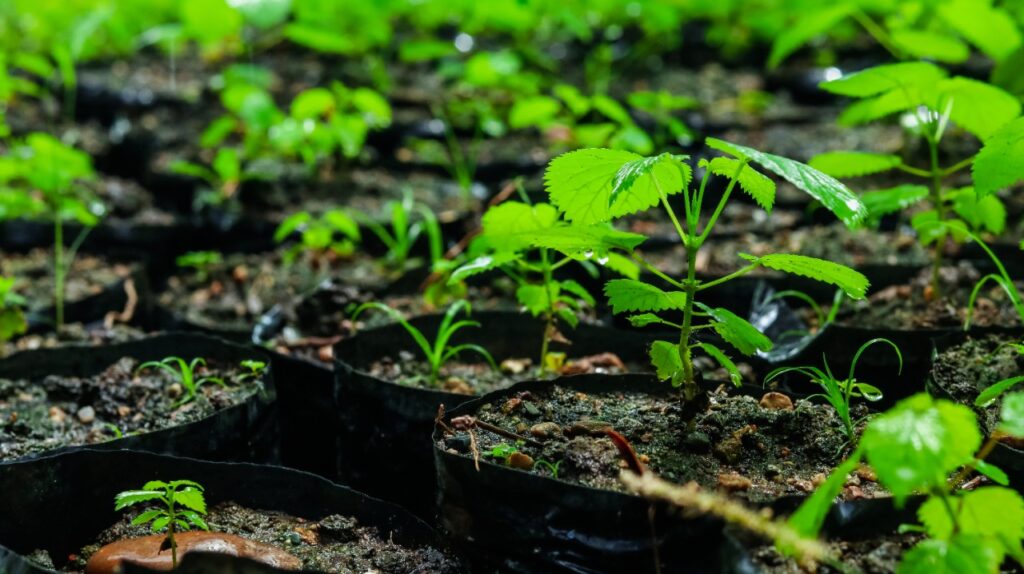 Drummond Ltd. continues to demonstrate its intention to have a positive impact on the environment through different actions to conserve and take care of it. Planting trees is one of them.
To better do this, the company has a forest species nursery located at its Pribbenow mine in Cesar. There it germinates the seeds of native timber and fruit trees, to assist with the work to revegetate areas affected by the mining operation. It has the capacity to produce 600,000 seedlings.
During 2021, Drummond produced 144,712 trees, of which 74,574 were planted in 144 hectares intervened by the operation. Another 28,058 were donated to communities in the company's area of influence in Cesar, and 6,739 were given to employees.
"The company's nursery is one of the few in the region that propagate the native species of a Tropical Dry Forest. We then plant them in areas intervened by the operation or we donate them to our communities," commented Armando Calvano, Biodiversity and Environmental Compensation Manager at Drummond Ltd.
To obtain seeds and seedlings, the nursery has access to areas protected by the company. These methods produce trees that will help form ecosystems with the right plant cover, in accordance with the surrounding Tropical Dry Forest.
A key focus of the projections for the year 2022 is to plant a greater number than in the years 2020 and 2021, which were affected by the COVID-19 pandemic. The goal set for 2022 is approximately 200,000 trees, which further demonstrate Drummond's commitment to taking care of and rehabilitating the area's ecosystems.
During the first quarter of 2022, the company was able to replant 42 hectares of the La Loma project, and it continues to work on re-contouring dumps to increase the terrain rehabilitated at the mine.
Drummond will continue its work to protect and conserve the environment in alignment with the United Nations Sustainable Development Goals, in this case, Goal 15.