Drummond Ltd. Delivers Children's Playground in Boqueron
La Loma, September 12, 2018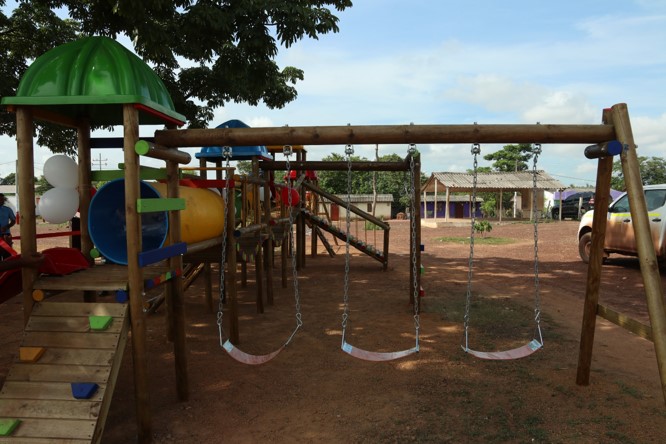 As part of its corporate social responsibility program, and its commitment to help people in its area of influence to live in harmony and enjoy recreation, Drummond Ltd. cut the ribbon on a new children's playground for the community of Boqueron in La Jagua de Ibirico, Cesar, so the town's children have a place to play.
With leadership from the Community Action Board, the community planned and constructed the park. The goal of the alliance is to promote recreation and good use of free time. Juan Arteaga, Corporate Social Responsibility Manager, stated, "We believe it to be important to have delivered this playground as part of our social commitment to our communities. Working with the Community Action Board was significant because we generated relationships that benefit the community of Boqueron. Now we invite the children to come and enjoy and take care of this place for recreation."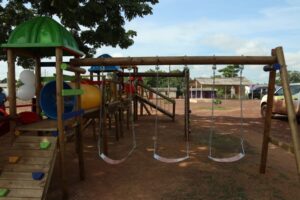 In addition, Julio Viloria, President of Boqueron's Community Action Board, stated, "This work has been done thanks to support from Drummond. Now the children of Boqueron have a place to play and have fun. We hope to continue to count on support from the company for future projects in benefit of the community."
Present at the ribbon cutting ceremony were Drummond managers, the Community Action Board from Boqueron, community representatives, and the Municipal Mayor of La Jagua de Ibirico, Yarcelis Rangel.
Drummond Ltd. will continue to work in coordination with the community to take positive action to help strengthen the social fabric.