Drummond Ltd. demonstrates its social commitment through health brigades
March 26, 2015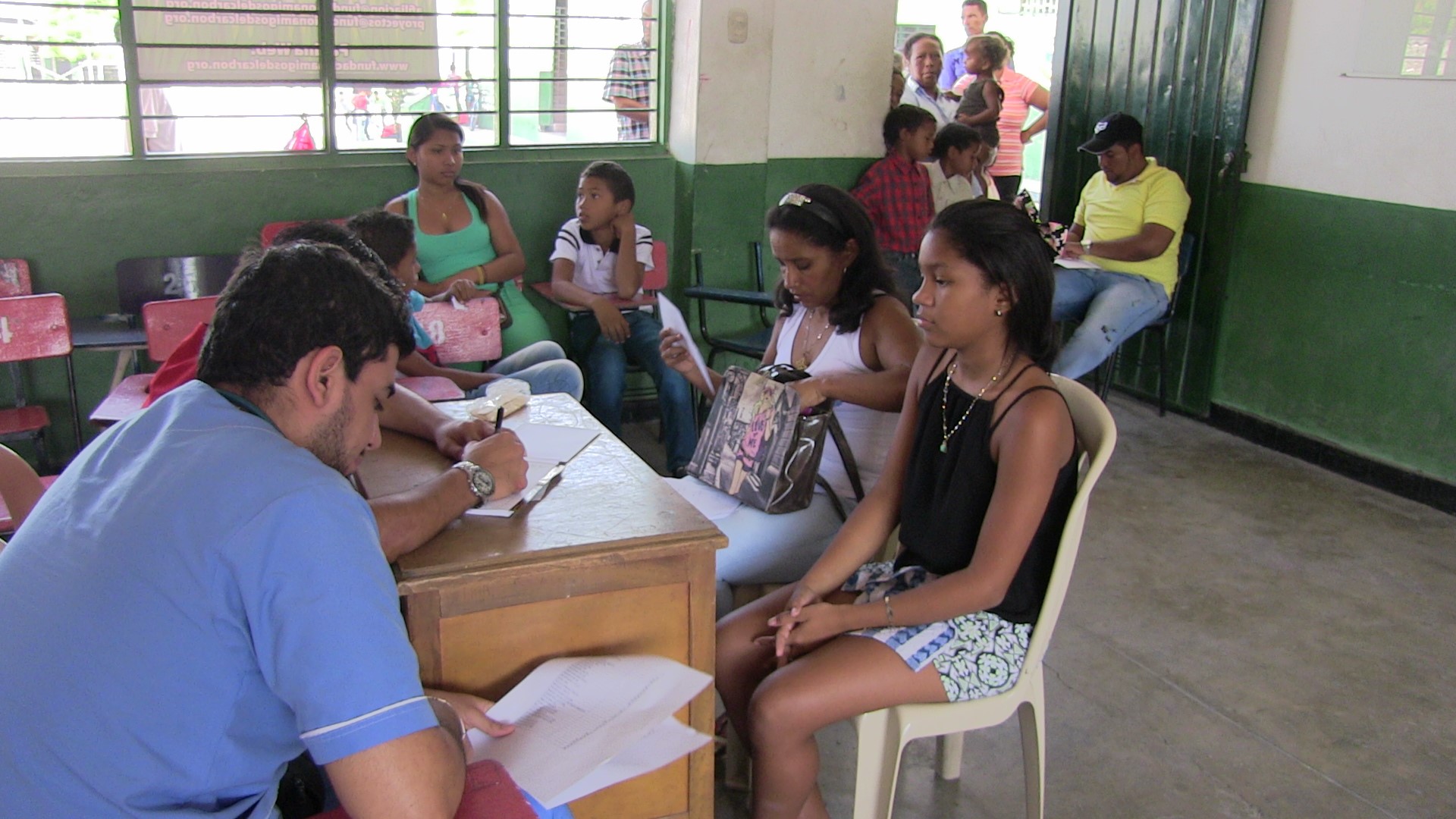 As part of its social responsibility, and in order to strengthen the prevention and health plan for the communities, Drummond, in conjunction with other entities, carried out a health brigade in the municipality of Fundación to provide medical care to the people who are within the area of influence of the railway corridor.
The event took place at the Departmental Educational Institution of Fundación, located in the Altamira neighborhood, a school that opened its doors at 8 AM to receive the general population, setting up classrooms to provide dental, general medicine, pharmacy, hygiene, hairdressing and recreation service.
This event was possible thanks to the coordination and participation of entities such as Cajamag, the Amigos del Carbón Foundation, Drummond Ltd., Fundepalma, the First Division of the National Army of Colombia, the Universidad del Magdalena, among other entities that worked together and with the support of professionals to make this activity possible.
During this event, medical assistance was provided to approximately 300 people from the community of Fundación, who were grateful that the brigade had been held, for the healthcare, for the medication received according to their diagnoses, in addition to the toiletry kits and play areas set up for the youngest participants. "I am grateful for the invitation to the event, especially for the care that was provided. My children were cared for by excellent staff," said Lesbia Suárez, resident of the municipality of Fundación.
Showing its Social Commitment, Drummond Ltd. will continue to grow closer to the communities through activities and programs that strengthen wellbeing and development in its areas of influence.