Drummond Ltd. donates sports equipment to children in La Jagua de Ibirico.
La Loma, December 12, 2017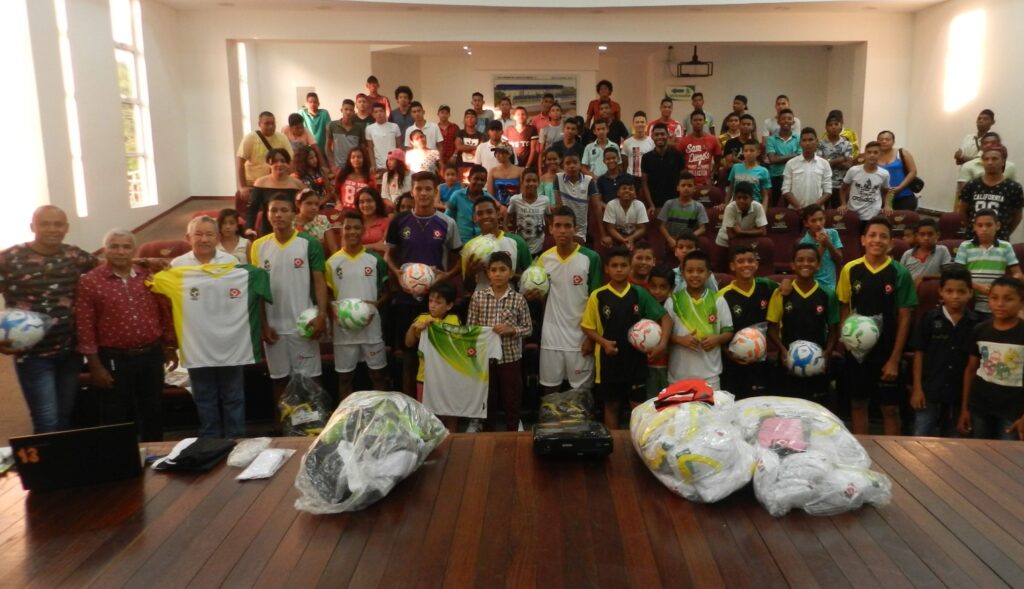 With the aim of continuing to strengthen its commitment to the communities in the area of influence, Drummond Ltd. provided support to the Sports Club Unión Jagüera, delivering sports equipment to children and young people of all ages in the municipality of La Jagua de Ibirico.
The donation took place in an event in the Municipal Library attended by Rafael Garcia, Drummond Ltd.'s Community Relations Coordinator, who handed out 110 uniforms and 8 balls to 150 kids who play on the soccer teams at different levels (sub 13, sub 15, sub 20 and children). They were received by Antonio Torres, President of the Union Jagüera Athletic Club.
During the activity, children and their families expressed their gratitude to Drummond Ltd. for its constant support.
"I'm g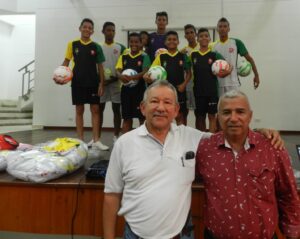 rateful for Drummond's desire to help with uniforms and equipment. We hope they will continue to support us in the future like they are doing now," stated Jairo Rafael Acuña, father of one of the children participating in the soccer school.
"I'm grateful to the company Drummond for this contribution and for supporting sports in La Jagua, providing equipment to the different levels at the Union Jagüera Club. The company has helped the kids at the school. Now our children have a decent uniforms they can wear to the different tournaments," expressed Jose Ortega, a town Councilor in La Jagua de Ibirico.
Drummond Ltd. will continue its commitment through its Community Strengthening Program, with the goal of developing the talent residing in this zone of the Department of Cesar.