Drummond Ltd. Generates Continuous Improvement for its Employees
October 15, 2015
*New training was developed by the Company with the support of instructors from Relianz. The workshop targets trainers specialized in auxiliary equipment and bulldozers as operators and other trainers. The training improves their competencies while strengthening the "in-house" training program. With this strategy, Drummond Ltd. has trained 440 inhabitants of towns in mining areas in the operation of mining trucks, motor graders, and bulldozers. From this group of apprentices, we are proud to say that more than 90% have been hired directly by the Company.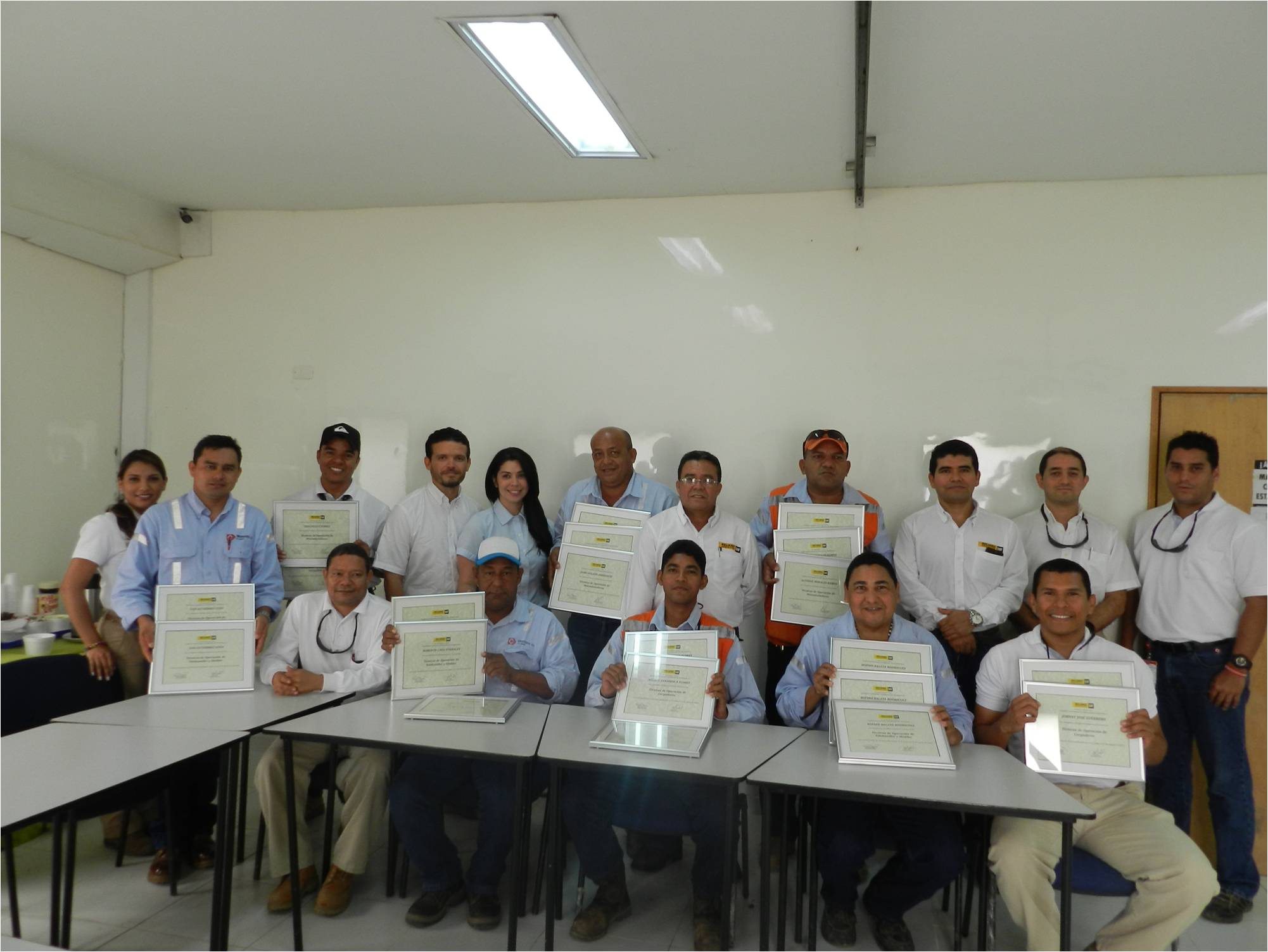 Having well trained workers who are highly motivated to do their daily work is one of the main goals of the company. This is why the Training Department at Drummond Ltd., with the support of instructors from Relianz, has made it possible for 10 of our trainers to be up-to-date on new techniques for operating motor graders, loaders, telehandlers, and skidders. On top of that, as value added, they have learned new educational strategies to effectively teach future apprentices.
"I feel privileged to belong to a company that keeps us motivated by providing this type of training that leads to our continuous improvement as trainers. It also shows they recognize the work we do in teaching. I'm really grateful to the organization," expressed Nelson Barandica, specialized trainer at the Company.
After 20 hours of training in each topic, the trainers successfully passed their final tests. In a ceremony attended by the directors of the Training, Human Resources, and Road Production Departments, Relianz awarded them their certificates.