Drummond Ltd. joins the 'Children for Peace 2015' initiative
September 7, 2015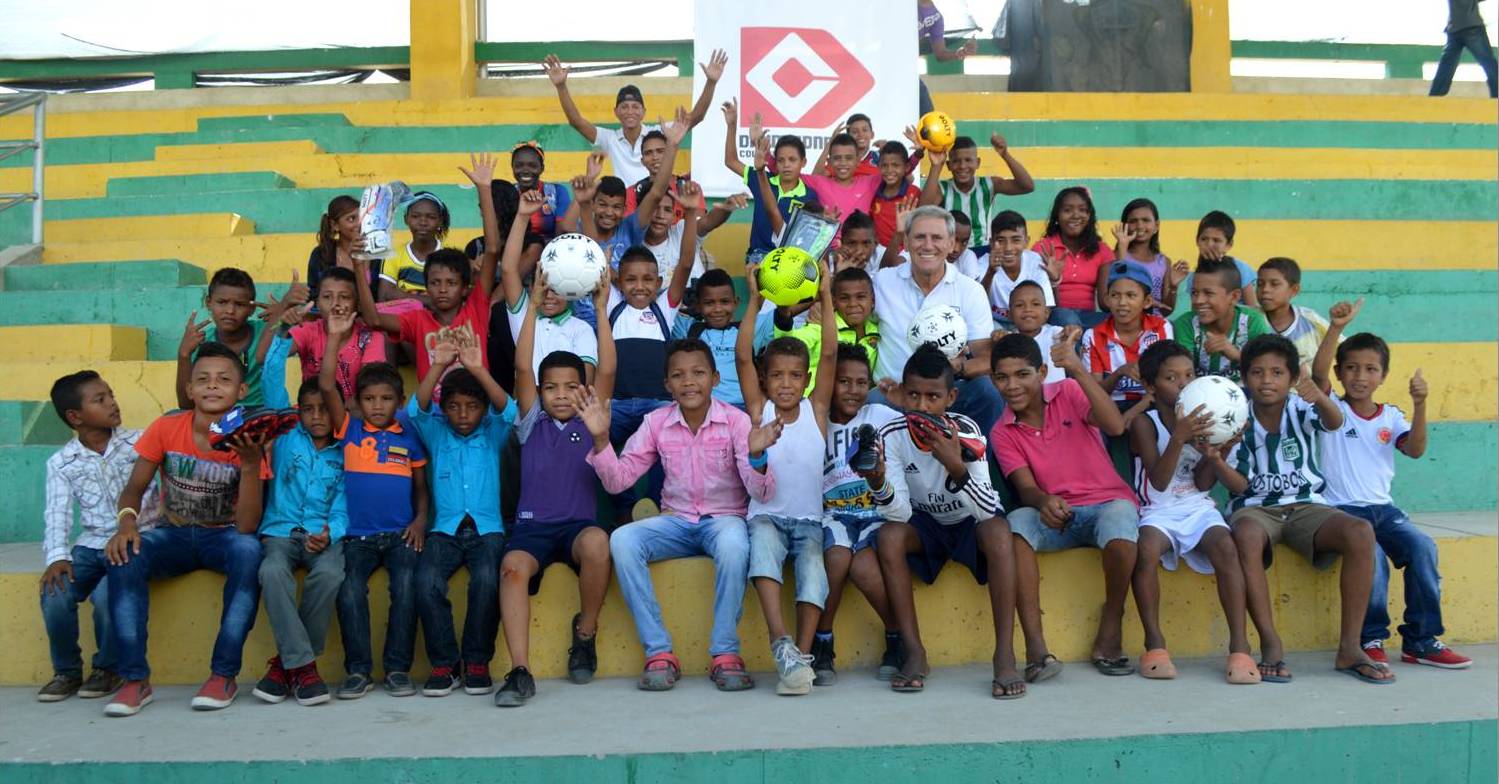 * The 'Children for Peace' project has a new hope being sponsored by Drummond Ltd. This has provided support for more than 300 young people between the ages of 7 and 17, from disadvantaged communities in the municipality of Cienaga, to get them involved in a sports and personal growth program.
 Approximately 500 children in more than 20 neighborhoods will benefit from the social project over the next three months. As noted by the Director of Culture and Sports for Cienaga, Arnel Ladrón de Guevara, the program "seeks to capture children's attention through sports to discourage issues related to gangs, bullying, use of hallucinogens, teen pregnancy, school dropouts; in short, it aims to improve living conditions for the boys and girls in the municipality."
For this reason, Drummond Ltd. decided to participate in the development of 'Children for Peace,' contributing 974 pieces of sports equipment for the Colombo Argentina Academy, which included: uniforms, soccer balls for training and competition, equipment bags, training cones, goalkeeper gloves, stopwatches, whistles, training hurdles and first aid kids. The goal of this contribution is to promote and provide access to the sport of soccer, creating healthy habits and lifestyles for young people.
"Drummond is a good example for other companies, and it understands that this is a serious project, which makes the company more confident in continuing to support this proposition and [encourages] other organizations to join in, which we greatly appreciate," said Arnel Ladrón de Guevara.
The project is also supported by the Colombo-Argentine coach and professional soccer player, Miguel Ángel Converti; a group of trainers from the soccer academy –AFA–; and former professional players from Cienaga; which include José "El Mono" Herrera, Wilmar Aguirre, Elkin Amador and Luis Alberto Pereira Polo. Their participation has aroused young people's interest in being part of the initiative.
The measurement and analysis of each participant's circumstances in terms of their health, education and interpersonal relationships, strengthening the objective of providing sports-related alternatives, is an important aspect of the project and is essential to providing the children with comprehensive training. At the same time the project reinforces values such as friendship, responsibility, punctuality and respect.
Living by the motto "let's not fight, let's play soccer," the Foundation also seeks to create opportunities for parents to receive training and instructions on improving their children's quality of life.
Drummond Ltd. is fully committed to encouraging positive changes in society, especially when it comes to children and young people, who are the future of this country.