Drummond Ltd. Official Sponsor of the Race of the Good Deeds: The Santa Marta 10K
April 28, 2016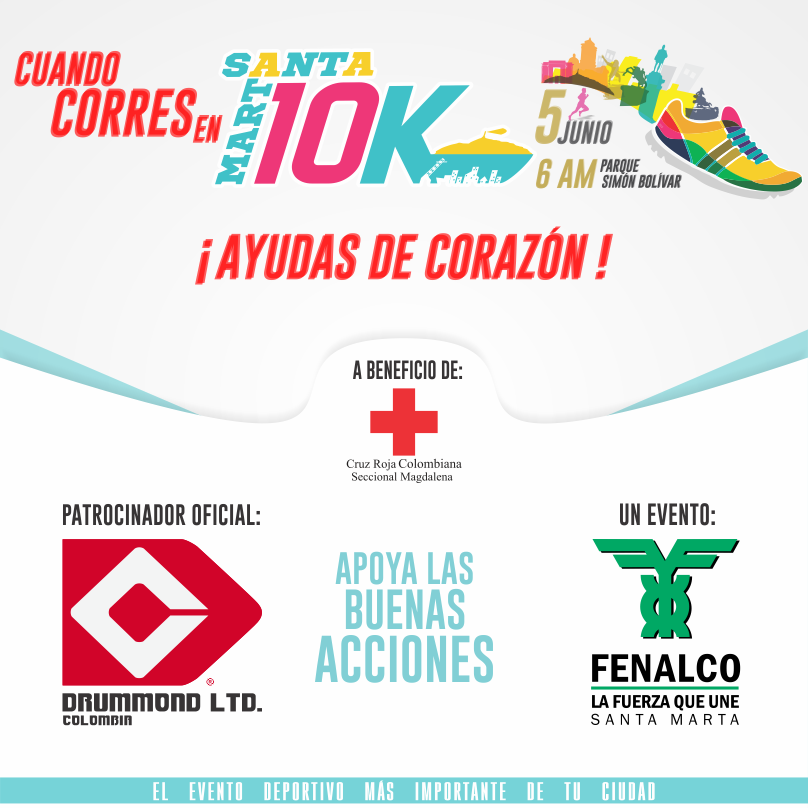 One of the fundamental pillars for Drummond Ltd. is to promote sports as a tool for recreation while strengthening the social fabric. The company continues to support sporting activities including the major annual running race in the capital of Magdalena: The Santa Marta 10K.
The sporting event is organized by the National Federation of Merchants (Fenalco) and is officially sponsored by Drummond Ltd. It promotes an opportunity for healthy interactions, general health and sports, and benefits the Red Cross, one of the largest humanitarian aid organizations.
The race, which will take place on Sunday, June 5th at 6:00 a.m. at the Simon Bolivar Park, will be logistically planned by the company Deporte Autorizado with the support of the Office of the Mayor of Santa Marta and the Athletic League of Magdalena, among others.
This year, The Santa Marta 10K is opening up different categories for athletes, which include: recreational, youth, seniors and competitive, among others.  Residents are invited to join in to show off their athletic skills on the 10K route or to recreationally participate in the 5K race.
For Drummond, it is important to promote sports as a way to encourage people to take care of their mental and physical health. Therefore, Drummond is extending an invitation to the people of Santa Marta, Magdalena and visitors to join in the race.