Drummond Ltd. Reaffirms its Commitment to Wildlife Protection
September 23, 2016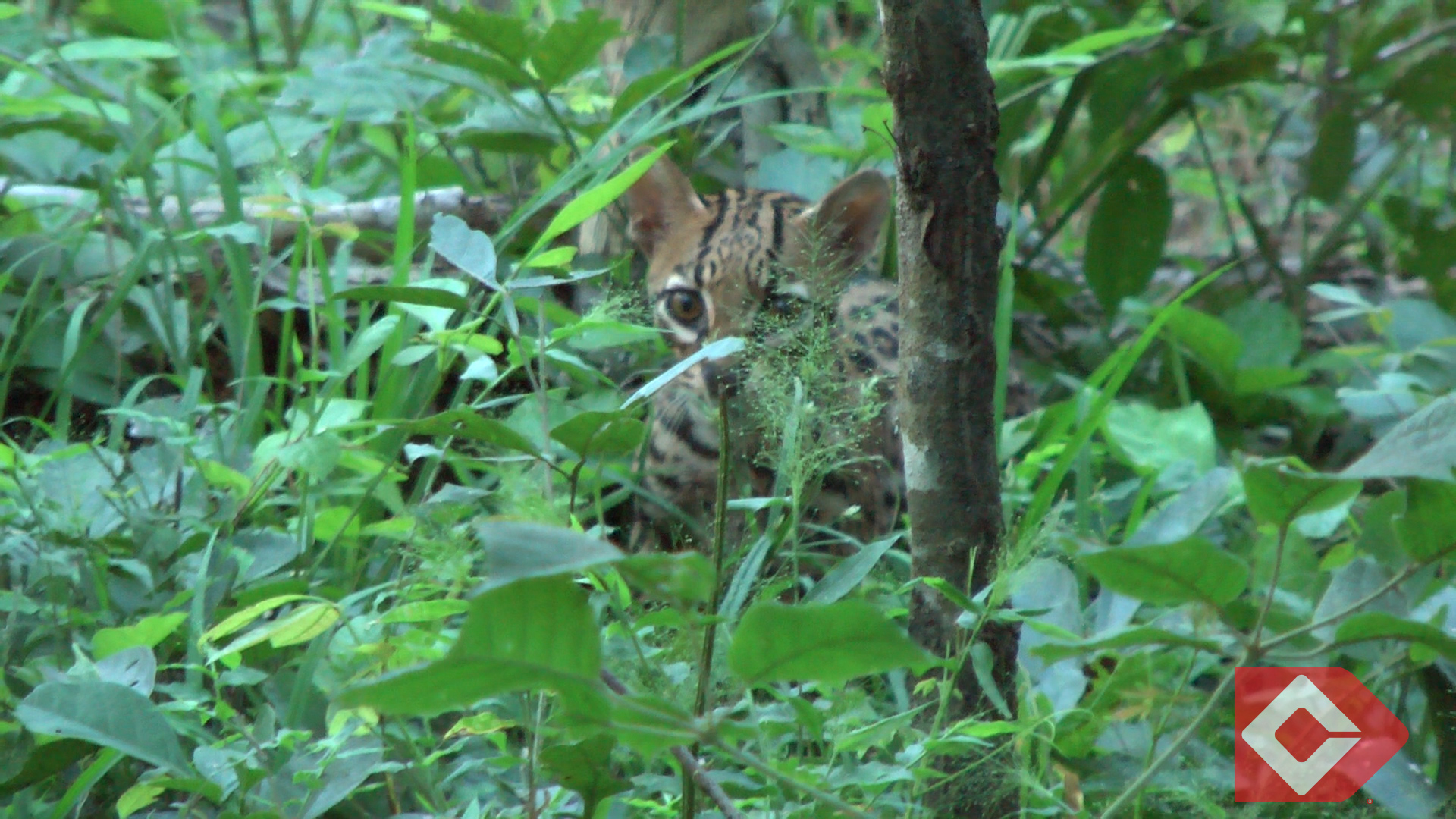 All the operations in the different areas of Drummond Ltd. are developed with an eye toward protecting wildlife, and employees strictly follow the company's policies to not hunt or mistreating animals. In the framework of the company's and its workers' commitment to the environment, an ocelot was recently rescued and subsequently released.
"All employees are involved in saving wildlife; whenever they spot an animal, they immediately report it to the Environmental Department. That's what happened on this occasion, and we've had many cases where we've been able to recover wildlife in protected zones and then release them in zones where their safety is guaranteed," stated Fray Orozco, Environmental Supervisor at Drummond.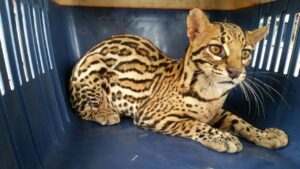 The ocelot was found by members of the Safety Department in a wet area near the train sheds at the Pribbenow mine, looking weak. They reported it to the Environmental Department, which took quick action. It went to the site and verified the animal's condition, and took it to the drop-in center at the mine, for assessment. The ocelot was conscious.
After the rescue, company biologists authorized feeding it, while reporting it to the Wildlife Attention and Assessment Center at Corpocesar, given the characteristics and the importance of this species.
Luz Agueda Bernal, the veterinarian at the George Dahl Hydrobiological Foundation, the contractor operating the Wildlife Attention and Assessment Center at Corpocesar, was in charge of examining the ocelot.
"It's a young adult animal in good health. From its appearance we can say that it may have been experiencing a lack of water or food, and that may be why it was easy to capture. The animal has all its teeth, its claws are in perfect condition, and its weight is in accordance with its size. It's a female and may be pregnant because her mammary gland is a bit swollen," determined Dr. Bernal.
*The ocelot was examined by veterinarian Luz Agueda Bernal, who gave the order to release it.
The veterinarian's recommendation, because the ocelot is a wild animal and a carnivore, was that the best thing for it was immediate release, especially since it was in good condition.
Luz Agueda highlighted Drummond Ltd.'s environmental commitment: "This work Drummond is doing is very good. It's necessary because all our human activities cause an impact on plants and wildlife. By rescuing this animal, the impact is mitigated, helping to conserve species of wild animals that could be seriously threatened by our activities as humans."
With safeguards to protect its life, the ocelot was released in an area where the Paujil Canal and the San Antonio Creek come together. Drummond Ltd. reaffirms its commitment to protect the environment where its operations are located.