Drummond Ltd. strengthens its emergency response capacity by participating in a Level 3 Drill
November 12, 2015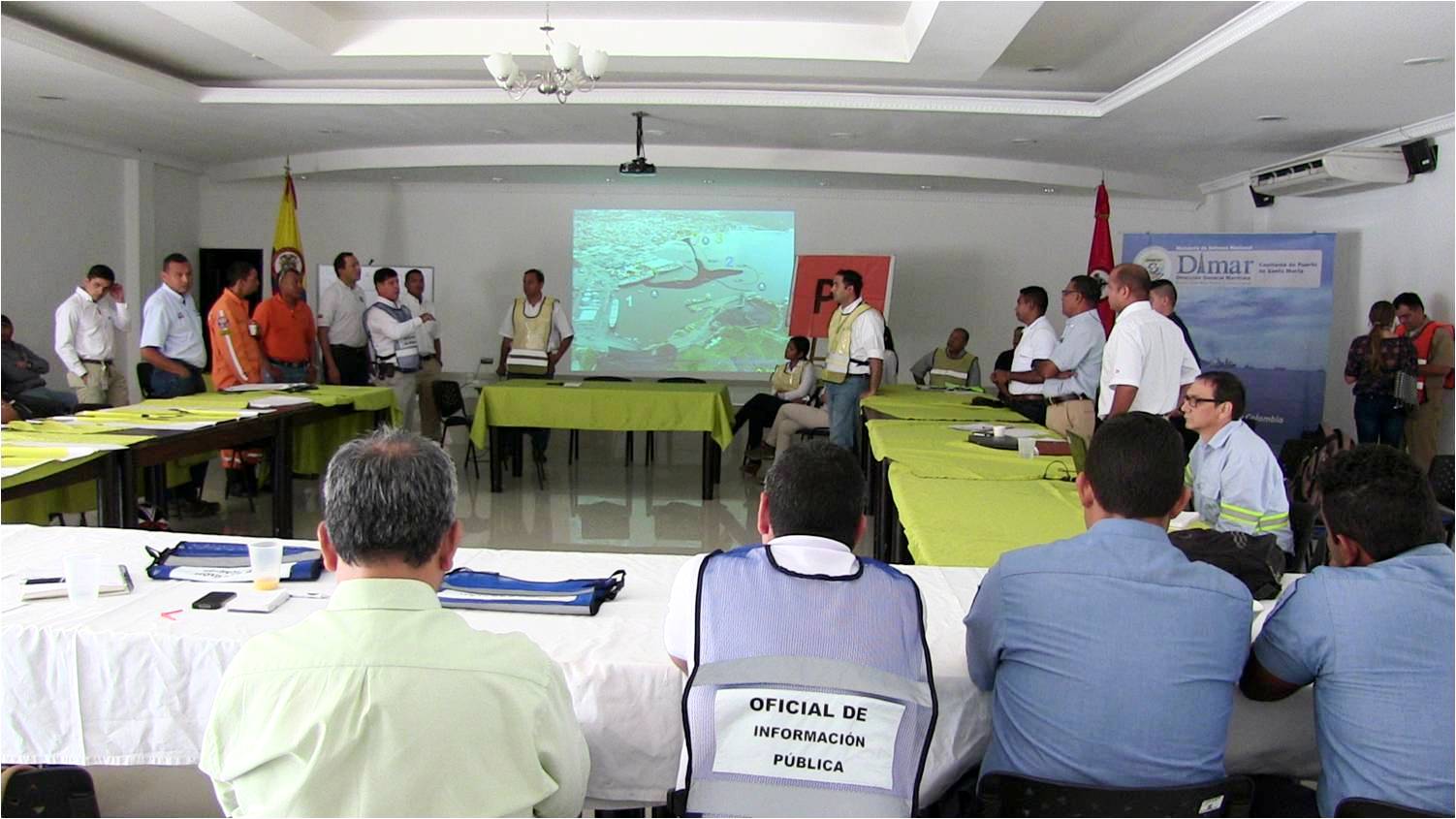 Drummond Ltd. participated in the desk simulation of the Mutual Aid Plan carried out in preparation of the Level 3 Drill in Santa Marta. This exercise was led by Dimar, the General Maritime Director's Office, along with the following public and private departmental entities: the International Navy, the Port Society of Santa Marta, Ecopetrol, the National Navy, Dadma, Corpamag, Puerto Nuevo, CNR, Civil Defense, Terlica, among others.
These entities gathered to plan and allocate the roles to be carried out next month during the Level 3 Drill.
The intent is to discuss with the Port Captain, José Manuel Plazas, which resources the companies and institutions of the Mutual Aid Plan will need to support the drill.
Likewise, the detailed drill plan and relief protocols were revised and the roles and operation of the Incident Command System were clarified.
During the drill, Drummond Ltd. intends to test the company´s emergency response capacity; particularly in cases that require support from external entities to guarantee an appropriate containment of the situation, or when support is provided to a different entity during an emergency.
Similarly, the Port Captain stated that this kind of drill allows for the different entities that comprise the Mutual Aid Plan a means to reinforce operational strategies and strengthen their internal response capacity during large emergencies.
With regard to Drummond's participation, Captain Plazas claimed: "Drummond's support is quite important and has been received very well, because they have been so willing to collaborate with resources and equipment. Other companies should follow Drummond's example and engage in these kinds of drills".
Finally, it is worth noting that, apart from playing an active role in this Level 3 drill, the company schedules and carries out several training and capacity-building courses on an ongoing basis concerning Level 1 and Level 2 Security Issues in Puerto Drummond.