Drummond Ltd. to work with the Victims Unit in Cesar
Bogota, July 10, 2019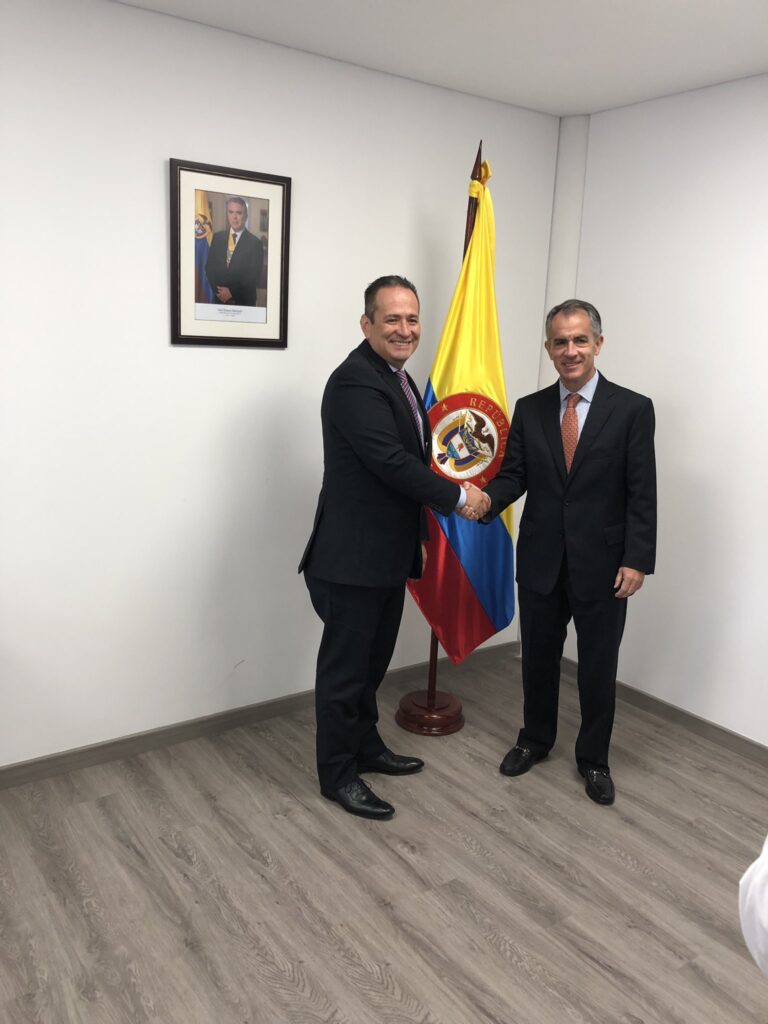 As part of its commitment and of its Corporate Social Responsibility policy, Drummond Ltd. signed a Letter of Understanding with the Unit for Comprehensive Attention and Reparation to Victims, to work in favor of the development of families that have been victims of violence in the area of influence of the mining operations.
Drummond's CSR strategy includes a Peace and Human Rights pillar that has the goal of strengthening the capacities stakeholders need for building a society at peace that is fair, responsible, and promotes respect for human rights. It does this through actions related to training and promotion, social dialogue, and peaceful coexistence and conflict resolution.
"After an analysis to identify possible actions that can be taken in the region, and a review of the mission and the work being done by the Victims Unit and how that relates to our CSR strategy, we decided to sign this mutual understanding in benefit of the victim population located in the area of influence," expressed Jose Miguel Linares, President of Drummond.
The joint cooperation creates a strategic partnership that promotes the effective enjoyment of the rights of victims in alignment with Drummond's Corporate Social Responsibility programs, and in development of Law 1448 of 2011 and similar laws.
In the framework of this Letter of Understanding, efforts will be joined to replicate successful models for social investment that create strategies to strengthen social and economic aspects for victims.
With this step taken together with the Unit, Drummond reiterates its commitment to reweaving the social fabric in Cesar, strengthening capacities, in order to maximize its positive impact in the operation's area of influence.