Drummond Supported a Health Brigade in the Village of Guamachito, Zona Bananera
Ciénaga, May 3, 2017
*The partnership among different entities such as the Amigos del Carbón Foundation, Fundepalma, Funaco, Profesionales de la Reserva del Ejército, Transportes San Antonio, LBH Colombia Ltda. and Drummond Ltd. helped to provide medical care to more than 350 people from the village of Guamachito.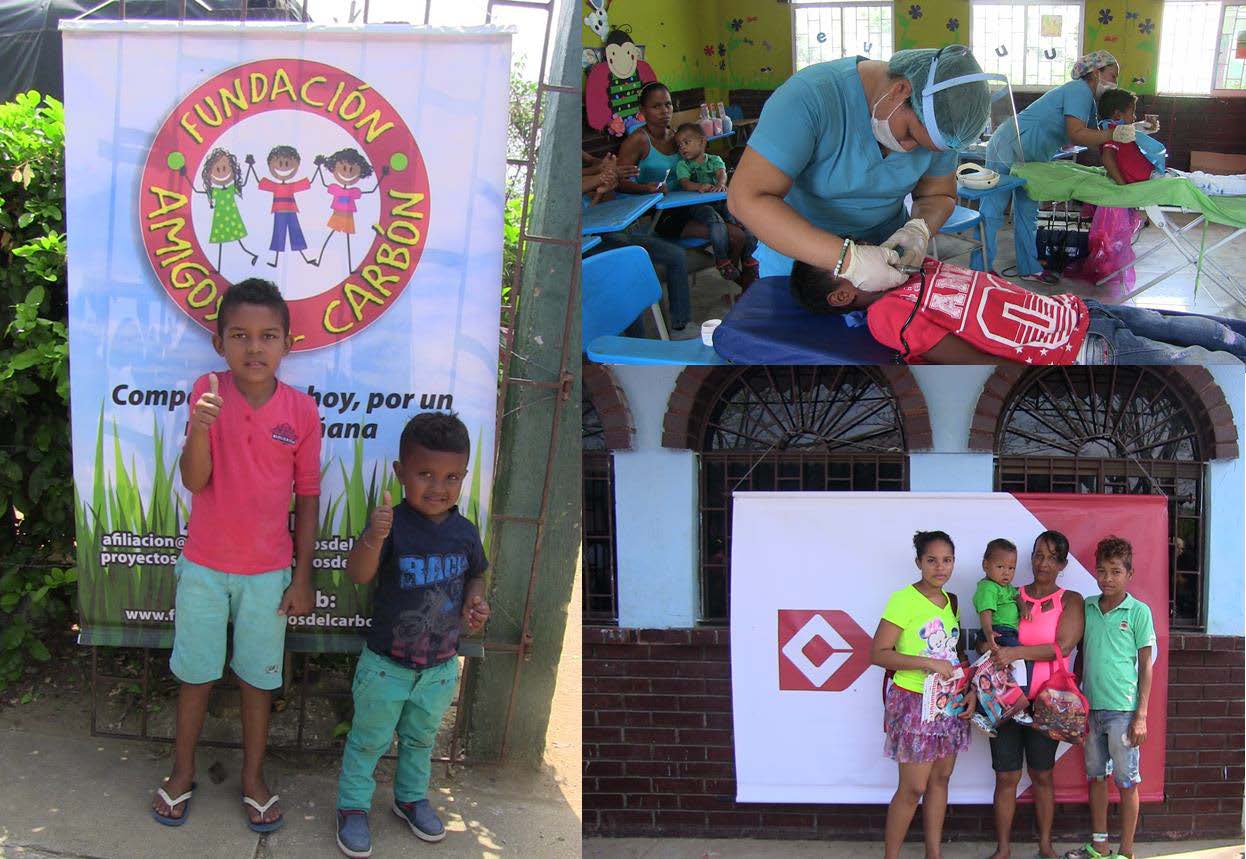 A health brigade was held during the last few days, where six specialist doctors provided care to the population at the Guillermo Álvarez School in the village of Guamachito in the municipality of Zona Bananera.
More than 350 people, including children, young people and adults, received medical attention from specialists in orthopedics, dentistry and internal medicine, in addition to the pharmacy service that was set up during the event to provide free medication to attendees, according to the prescriptions written by the professionals.
"We are providing these benefits to the more vulnerable populations. It is gratifying to see how those with limited resources can receive medical care. That is the true foundation of being a good neighbor," said Claudia Marcela Rivas, Administrative Manager of Drummond Ltd.'s Pribbenow Mine and head of the Amigos del Carbón Foundation.
It should be noted that Drummond Ltd., in partnership with other entities, has been supporting these types of initiatives for 11 years as part of its fulfillment of one of its main pillars of social responsibility, which is to work for the well-being of the communities in its area of influence, particularly those that are vulnerable.
The National Army Reserve and employees of the Cajamag Library also participated with recreational spaces for more than 190 children who enjoyed music, face painting and book reading sessions.