Education and Health, Our Priority
In cooperation with the Mayor of El Paso, Drummond Ltd. officially handed over three important projects to the communities in La Loma, Porterillo, and Cuatro Vientos in the municipality of El Paso, Cesar.
"Mis Primeros Días y Mis Primeros Pasos" Early Childhood Development Center
Drummond Ltd. has completed the works on the "Mis Primeros Días y Mis Primeros Pasos" Childhood Development Center, located in La Loma, to improve the electric installations, and the ceilings in common areas and classrooms. This work will benefit more than 450 children by making conditions optimum for their well-being and development. The Childhood Development Center is a very important program regarding early attention to children in Cesar. It is currently run by Comfacesar and Bienestar Familiar in the framework of the "From Zero to Forever" program.
The inauguration was celebrated with talent shows, such as couplets sung by teachers, and expressions of gratitude to the company for its contribution. Yoseth Maestre, the mother of a child attending the Center, said: "These projects really mean a lot. It helps improve the attention to our children, and demonstrates Drummond's commitment to education and early childhood."
Remodeling and Equipping Healthcare Stations in Cuatro Vientos and Potrerillo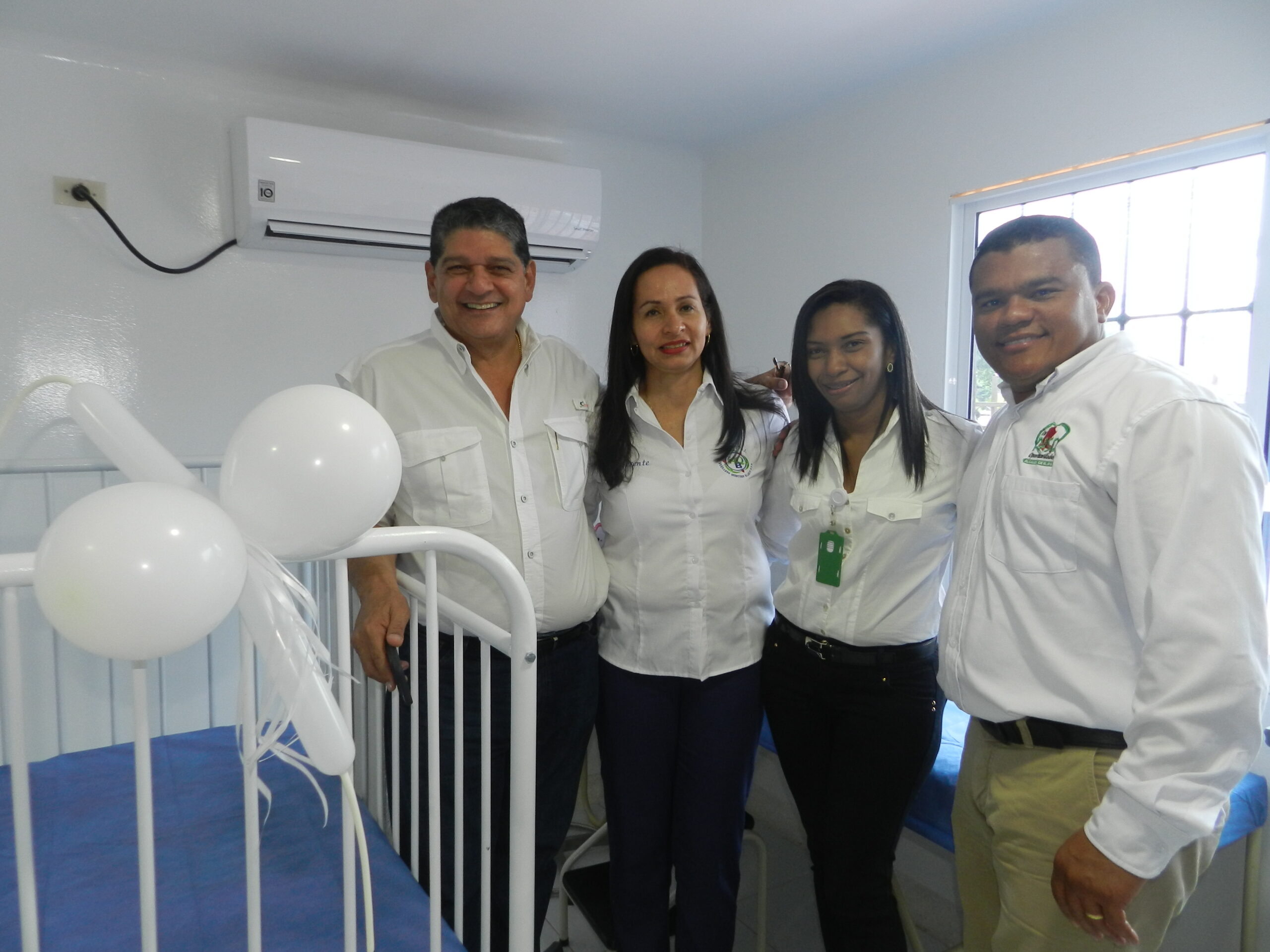 With the objective of continued improvement in people's quality of life, Drummond remodeled infrastructure and donated equipment for the healthcare stations in Cuatro Vientos and Potrerillo. These healthcare stations are now able to provide services in dentistry, general medicine, health promotion, and disease prevention.
In addition, a room for minor procedures is now equipped with the latest technology.
We also facilitated "an agreement with the Hernando Quintero Hospital in El Paso to ensure that the services provided will be continuous, permanent, and efficient," stated Alfredo Araujo, Manager of the company's Community Relations Department.
"These works will benefit around 200 families who will now have a doctor available once a week and a nurse at all times. We are grateful to Drummond for supporting us through these activities and contributing to the Department's development," commented the Mayor of El Paso, Hidalfo De La Cruz.
In addition, a new initiative is now underway for civil works and better equipment for two new health centers in El Vallito and El Carmen in the Department of Cesar, in coordination with the Office of the Mayor.