Eighteen Area Leaders get certified at Drummond in Process-optimizing Methodology
La Loma, August 13, 2019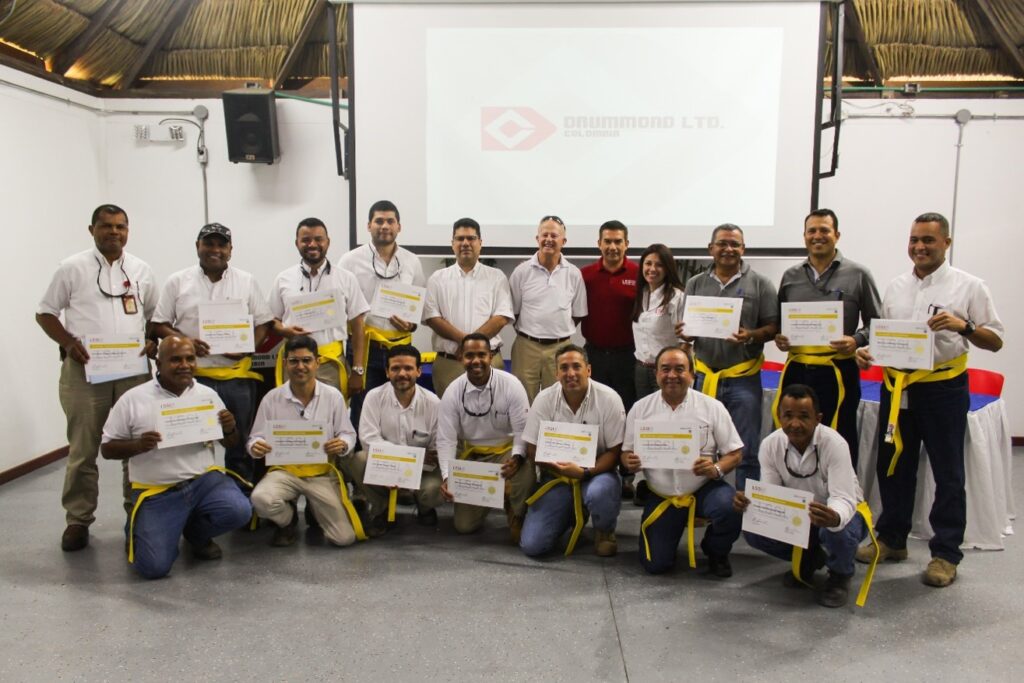 As part of its commitment to its employees, Drummond certified 18 area leaders as Yellow Belts under the Lean Six Sigma methodology. This means they are experts at using tools for continuously improving operating processes and optimizing resources.
The main objective was to implement a methodology to improve processes, reducing their variability and maintaining their quality.
The certification is based on the company's goal to prepare and train its human talent. For that reason, Drummond sets aside arenas for learning as a means for productive and competitive improvement in favor of quality in the operations.
Being a Drummond Yellow Belt
A Lean Six Sigma Yellow Belt has a deep understanding of the basic aspects of the method. He or she must be capable of establishing a system for optimum savings for the company, reducing operating costs, improving process response time, and defining a method of communicating in favor of improvements for the company.
Ron Damron, Executive Vice President of Drummond Ltd. said, "These training sessions have the purpose of aligning the company's operational strategy. We focus on applying the methodologies to each one of the different areas in order to achieve continuous improvement in our operations."
Luis Avila, Lead supervisor of Drummond's Welding Department, stated, "This methodology gives us instruments for reducing the time of our operation, so we can continue becoming more efficient in our work."
During the event, group leaders presented the projects they developed using the methodology. Rafael Martinez, Engineer I at Drummond, commented, "Our project consisted in analyzing production data, according to the speed of demand, to see how quickly we are producing with respect to what we need to produce. From this analysis, we found opportunities for improvement where we can implement some of the tools we worked on during the course."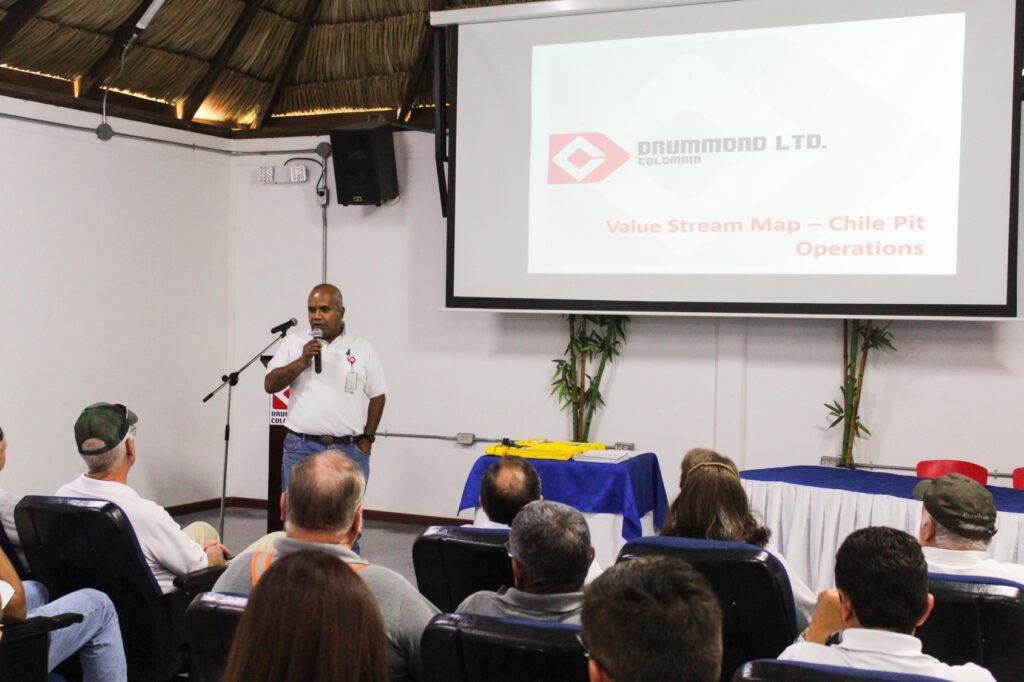 In addition, Fabian Ramirez, Drummond Drilling and Blasting Supervisor said, "We worked on Value Stream Mapping for the operations. In that exercise, we analyzed each stage of the productive process from the removal of the topsoil to the mining and transportation of coal to the loadout zone. We were able to identify actions that will help us keep things clean and organized, and set up a system for savings that will have a high impact on the operations."