La Loma, March 6, 2023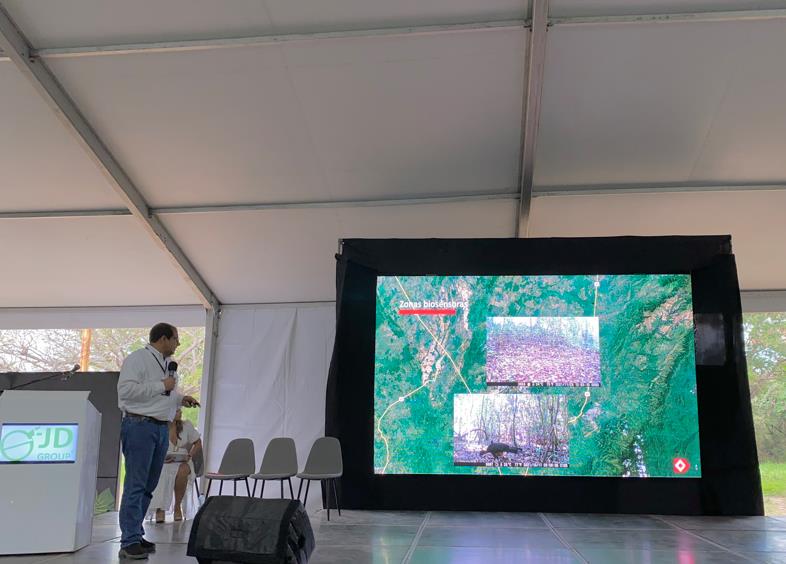 Drummond Ltd. participated in Minfest, the largest mining event in eastern Colombia, organized in the city of Cucuta by the JD Business Group, which has a 12-year trajectory in the energy-mining sector.
During the two days, various participating companies were able to show event participants their mining practices and their equipment for mining, building energy grids, and occupational health and safety.
The event had an academic portion that included conferences and panels organized into five thematic areas: "Automated Explosion Proof Ventilation Systems," "New Environmental Horizons in Mining," "First Steps to the Mine of the Future," "The ABC's of Mining Mechanization," and "The Potential of the New Era."
During the panel called "New Environmental Horizons in Mining," companies such as Polimax, Green Solutions, Bellavista Coal, Solares, and Drummond Ltd. explained how they work to protect and care for the environment.
"We spent two days at Minfest sharing our management plans, how to do mining well and in an environmentally responsible way, and they were very interested in these topics because they are also looking for growth in their social responsibility policies, with greater environmental commitment. They're working to prevent impacts and, if they can't, to compensate for them in a responsible way as the mining project advances," explained Armando Calvano, Biodiversity and Environmental Compensation Manager at Drummond, who described the company's compensation plans and social programs during his presentation to the panel.
Adelfo Villamizar, President of Carbones de Exportación de Colombia (Carboexco), who attended the panel, highlighted Drummond's work.
"Drummond's presence at this event was very important. First of all, because the large-scale mining they are doing in Cesar is an example for the underground mining being done in the rest of the country, in particular in Norte de Santander. And, in addition to Drummond's presence, is its focus on not only productivity but everything in the social arena and especially the environment. These companies have been pioneers in Colombia and in the world in the development of that kind of project," he emphasized.
In addition to this, the mining company had a booth, where visitors could learn about its social, environmental, and operational management in favor of responsible mining.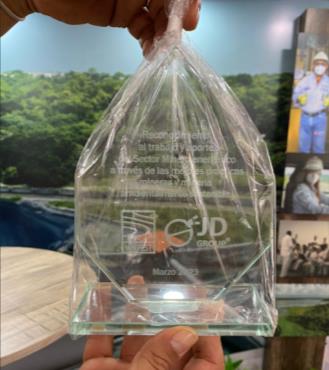 Award
At the close of Minfest, the JD Business Group gave Drummond an award for its "work to support the energy-mining sector through best mining practices and environmentally-sustainable mining."