La Loma, May 29, 2023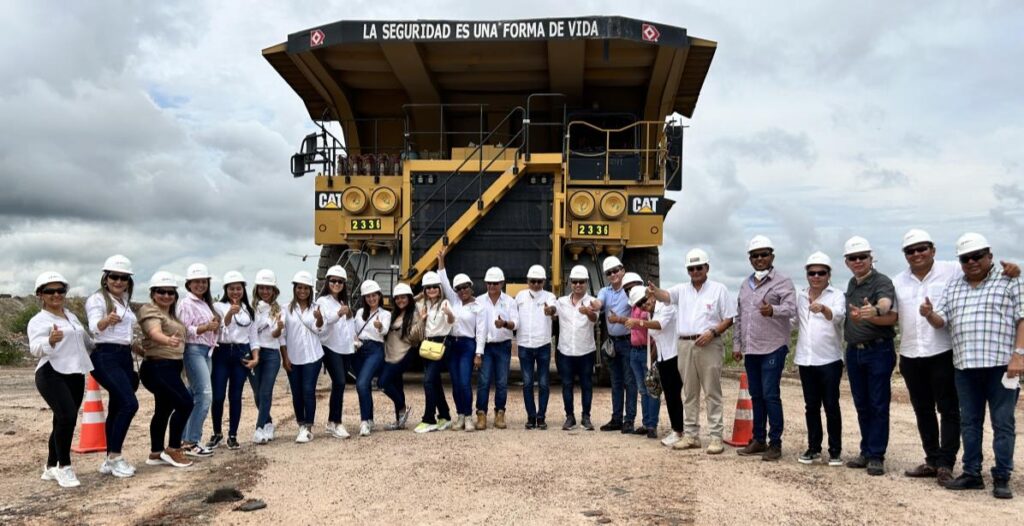 As part of the outreach strategy to the communities in the area of mining influence and the main local authorities, Drummond Ltd. opened its doors to mayors and social work administrators from the municipalities of Cesar and La Guajira.
With an extensive tour of the Pribbenow mine, the governors and first ladies from municipalities of Cesar such as La Jagua de Ibirico, Becerril, La Paz, El Paso, Curumani, Gamarra, Bosconia, Pelaya, Chiriguana, Astrea, and San Martin; and from Fonseca in La Guajira, were able to observe how a world class operation works, and the responsible measures taken toward the environment.
Afterwards, the group focused on the presentations made by the various Departments of the Company about the coal mining and production process, the equipment operation system, human resources, forestry compensation projects, relocation of plant and wildlife species, environmental revegetation, and the projects and programs developed by the Corporate Social Responsibility and Community Relations Departments for the benefit of neighboring communities.
Ivan Caamaño, Mayor of Chiriguana, expressed his gratitude to the company: "Today we are taking away with us an important experience related to the sustainability, responsibility, and discipline with which Drummond does its mining. It is an organization that works together with the Mayor, social leaders and the presidents of the community action boards in favor of the well-being of the communities."
The tour underscored the importance of maintaining close ties with local governments in order to continue working in favor of the progress of their populations, based on the attributes that characterize the Company and are stated in its policies. These include aspects such as integrity, safety, responsibility, respect for the community and sustainable care for the environment.
"The experience was wonderful. We learned a lot about how they manage things and how important mining is as one of the bases of the economy in Cesar and the whole country. That's why this time we wanted to bring the first ladies, who had never been exposed to this context. There is no doubt that Drummond is on the vanguard, teaching us to do things well and in an orderly manner. It does its work with excellence, and that tells us all about the positive things produced by mining," said Rita Pineda, social work administrator in La Jagua de Ibirico, Cesar.
At the end of the day, the Mayor and the municipal administrator of La Jagua de Ibirico thanked the company and delivered an award to Alfredo Araujo, Vice President of Community Relations and Government, for his social work, his contributions to the Department of Cesar, and his commitment to the development of communities in the area of influence.
For Drummond Ltd., it is important to listen to the voices of the communities and local authorities in order to generate a dialogue in which everyone participates and that will build development and weave social fabric. For that reason, the company will continue to organize these opportunities for receiving feedback.