La Loma, June 2, 2023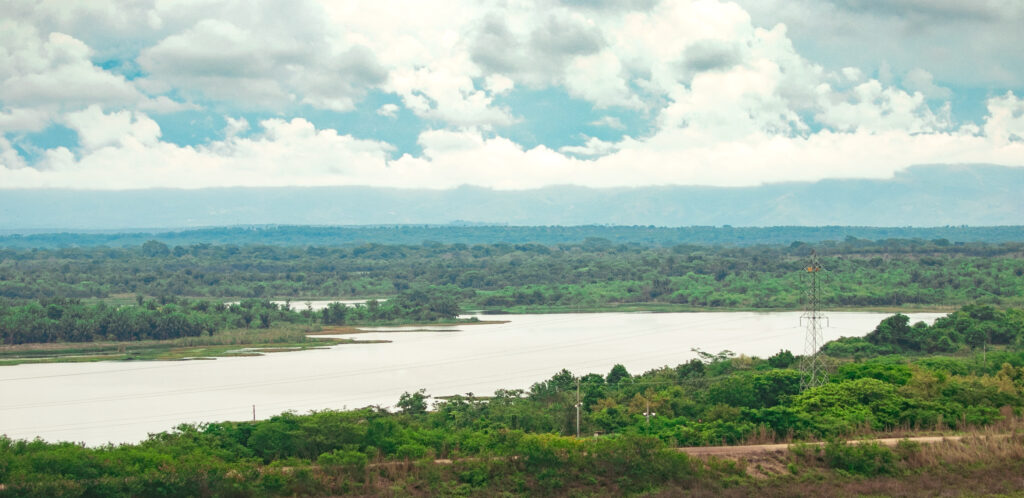 According to the figures published in the latest National Water Study (ENA) 2022, mining's share of the total demand for water from all productive sectors is less than 2%, a figure that dispels the notion that mining is one of the sectors demanding the most water resources in the country.
In the case of Drummond Ltd., water is an important ally in the exploration, mining, and export of coal, helping control atmospheric emissions from mining and port operations. That is why the company continuously works on strategies for the care and conservation of water.
Through its Program for Saving water and Using it Efficiently, it has a system for collecting and recirculating water condensate produced by the processes at the explosives and power generation plants, water that would otherwise be lost through evaporation. It rigorously monitors water leaks; has a network for the collection, storage, distribution, management, and use of rainwater and runoff; uses harvested rainwater to spray roads to control particulate matter, and organizes campaigns to raise awareness about the proper use of domestic water at its facilities.
This led the company to use in 2022 of only 9.05 million cubic meters of water. In other words, its share of all the water used by the mining sector was just 14%.
How does Drummond Ltd. use water?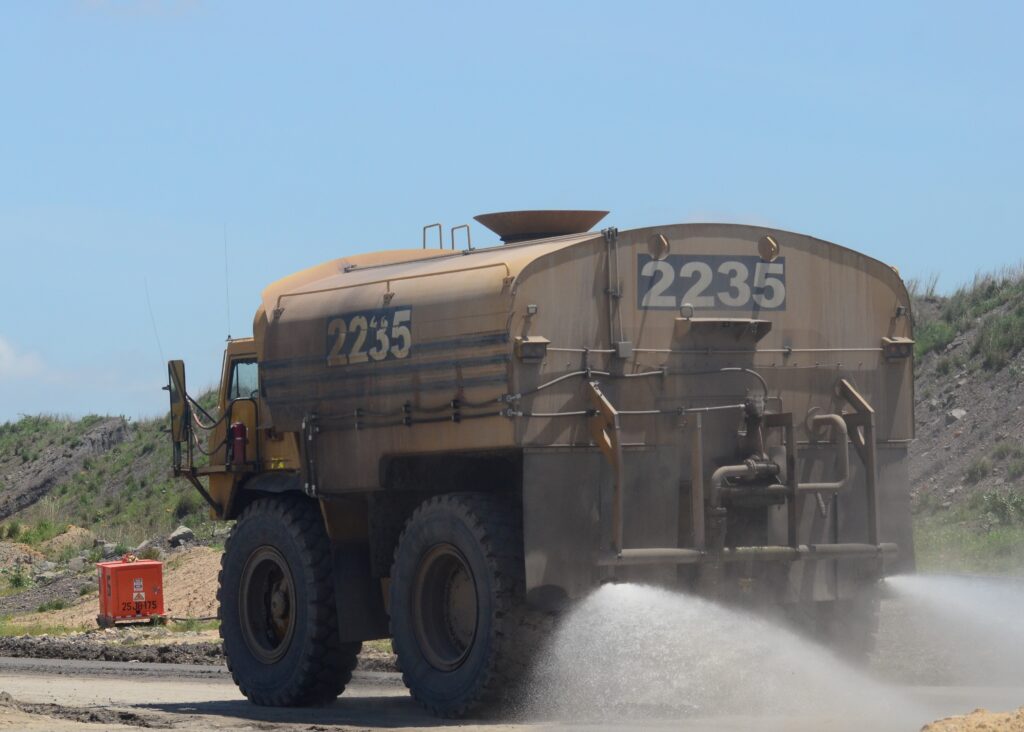 Drummond Ltd. works responsibly and diligently to conserve local bodies of water. During 2022, it used 94% of the water to control particulate matter – mainly spraying unpaved roads, 3.5% was for human and domestic consumption, after treatment, and 2.5% was used for industrial purposes at the power plant and in the process to manufacture ANFO (safe explosives commonly used in the mining industry for blasting).
Of the water used in 2022, 94% originated from rainwater and mining runoff, 4% from groundwater wells, and 2% from surface water bodies.
"The result is that the pressure on water resources is minimal, as demonstrated in the following aspects: The main use, which is spraying roads, returns the water resources to their origin through evaporation. The water from surface bodies of water, which corresponds to just 4%, is drawn from a reservoir that most of the year stores up water, and therefore we do not compete with downstream users of the water resources. In addition, the groundwater for human and domestic water consumption comes from very deep aquifers that are not used by nearby populations," explained Alexander Contreras, senior supervisor of environmental monitoring at Drummond Ltd.
Drummond Ltd. thus continues to demonstrate its commitment to effective environmental management that protects natural resources.
rummond Ltd. and its Plan for Saving Water and Using it Efficiently. Open pit coal mining, unlike other industrial sectors, does not consume large amounts of water. More than 90% of the water used in the operation comes from rainwater and mining runoff. It treats the water used for its processes and then reincorporates it into the environment. According to the latest national water study (ENA 2022), the demand for water from the country's mining sector represents just 1.4% of the total demand from all productive sectors. At Drummond Ltd., water is key to its actions to control atmospheric emissions that can occur during the operations at its mining and port projects.
FOR MORE INFORMATION:
Pablo Urrutia – Cel 3187357445, Tel (1) 587 1000 Ext. 5809
Margarita Saade – Cel 3163124180, Tel (5) 5719300 Ext. 8581
Wilma Calderón – Cel 3102876085, Tel (1) 6115014
Follow us on Twitter, Instagram, and Facebook as @DrummondLtdCo, on YouTube as DrummondLtdCo, and on LinkedIn as Drummond Ltd.

*For inquiries, complaints and complaints contact us at: atencionalusuario@drummondltd.com