Letter from the CEO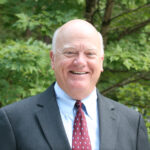 Colombia is a country that brings legal surety to foreign investors, values the technology and know-how that multinational companies contribute to national economic development, and has strict environmental and social laws.  It is a country with good workers, well-prepared executives, and serious institutions.
The coal industry certainly has a lot to do with all these things, but we also have a lot to share. We have developed technologies and ways of doing things that are well worth pointing out. Our trains, for example, are treated with water to avoid or mitigate the dispersal of particulates. Drummond's port in Ciénaga is world class.
Drummond is successful because we understand the needs of our clients, pay great attention to detail, and consistently deliver on our commitments. We continue to lead the industry in innovation and improvement. We continue to accept hard challenges and outwork our competition every step of the way.
Drummond boasts a workforce of loyal, hardworking people who are dedicated to excellence. Drummond is respectful of the communities in which we operate. We strive to be a model corporate citizen. As a result, in every location where Drummond has a presence, issues such as safety, protection of the environment, community development, and job creation are paramount.
Since the start of our operations, Drummond has been committed to performing responsible and sustainable mining to ensure protection of the environment, while also generating benefits for the community.
We have always been a team and as such, have achieved greatness as a company. Together, we will continue and carry on the legacy left by Mr. Drummond.
Sincerely,
Mike Tracy, Chief Executive Officer