Mining Towns enjoy "Colombia Magia Salvaje" (Colombia Wild Magic) film thanks to Corpocesar and Drummond
December 10, 2015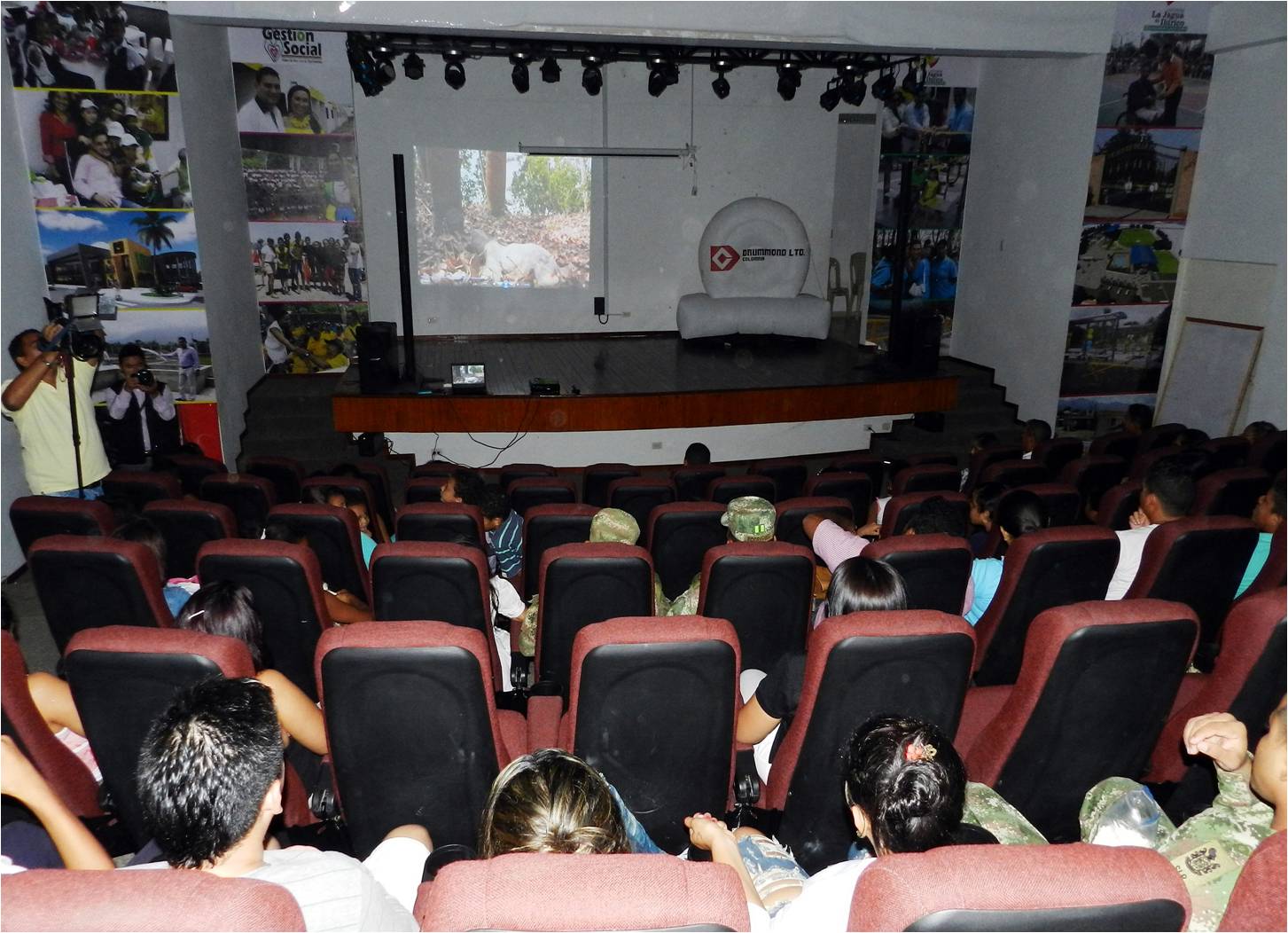 Corpocesar – led by its Director General Kaleb Villalobos – together with Drummond Ltd.'s Department of Environmental Compensation and the Communications Area presented the movie "Colombia Wild Magic" in several towns in the area of mining influence, including, La Jagua de Ibirico, Becerril, and El Paso, as part of the campaign "The Environment Resonates with Me." The movie continued environmental education in El Cesar, the Autonomous Regional Corporation of Cesar,
The movie was shown to students in different schools and to the people living in the mentioned towns in order to communicate environmental messages and strategies, and to strengthen each person's sense of ownership of Colombia's natural wealth.
'The Environment Resonates with Me' is an education-based strategy. It helps people and different groups in society grow in their awareness of the environment. "Drummond has shown itself to be an ally, as always, by coming to help out with environment education in the mining regions, so that people – children, young people, and adults – have an opportunity to enjoy this movie," expressed the Director General of Corpocesar, Kaleb Villalobos.
In turn, Armando Calvano, Director of Environmental Compensation at Drummond Ltd., expressed: "Working together with Corpocesar, Drummond decided to look into a practical way to increase people's sensitivity by viewing a movie like this. This movie shows the country's biodiversity, giving us the message that if we don't take care of this biodiversity, environmental impacts could put an end to it. The idea is to be able to show them the region they have, with its biodiversity, how to identify it, and how to conserve it."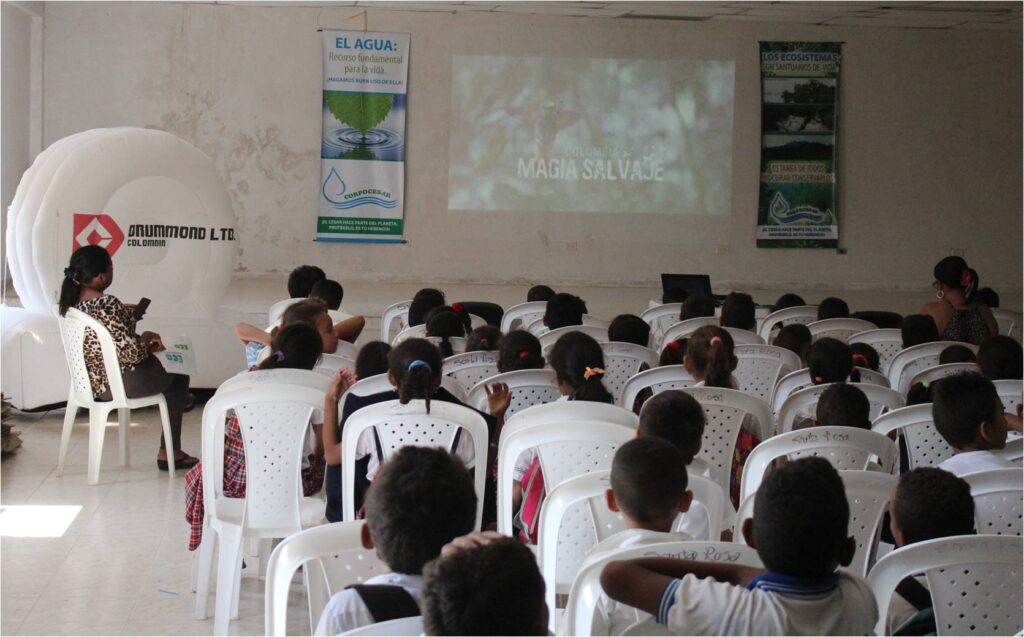 Attendance by students and local people was massive, demonstrating significant support for this environmental campaign held first at the Angela Maria Torres Suarez Institute in Becerril, then the Aula Multiple High School of El Paso, and lastly in La Jagua de Ibirico in the auditorium at the Virtual Center.
Tenth grade student Karol Ospino, from the Angela Maria Torres Suarez Institute in Becerril, commented: "As soon as I heard they were giving us a chance to watch this movie I was really excited, because I'm into the environment. Activities like these can help us learn how to take care of it." 
This initiative helps meet the objectives of the 'The Environment Resonates with Me' campaign by encouraging communities to appreciate and take care of Colombia's natural wealth, motivated, in part, by Drummond and Corpocesar's interest in sharing the idea with everyone participating in this activity.