Program Continues to Strengthen the Educational Sector in Cesar: Drummond Ltd. Donates School Furniture
La Loma, June 12, 2019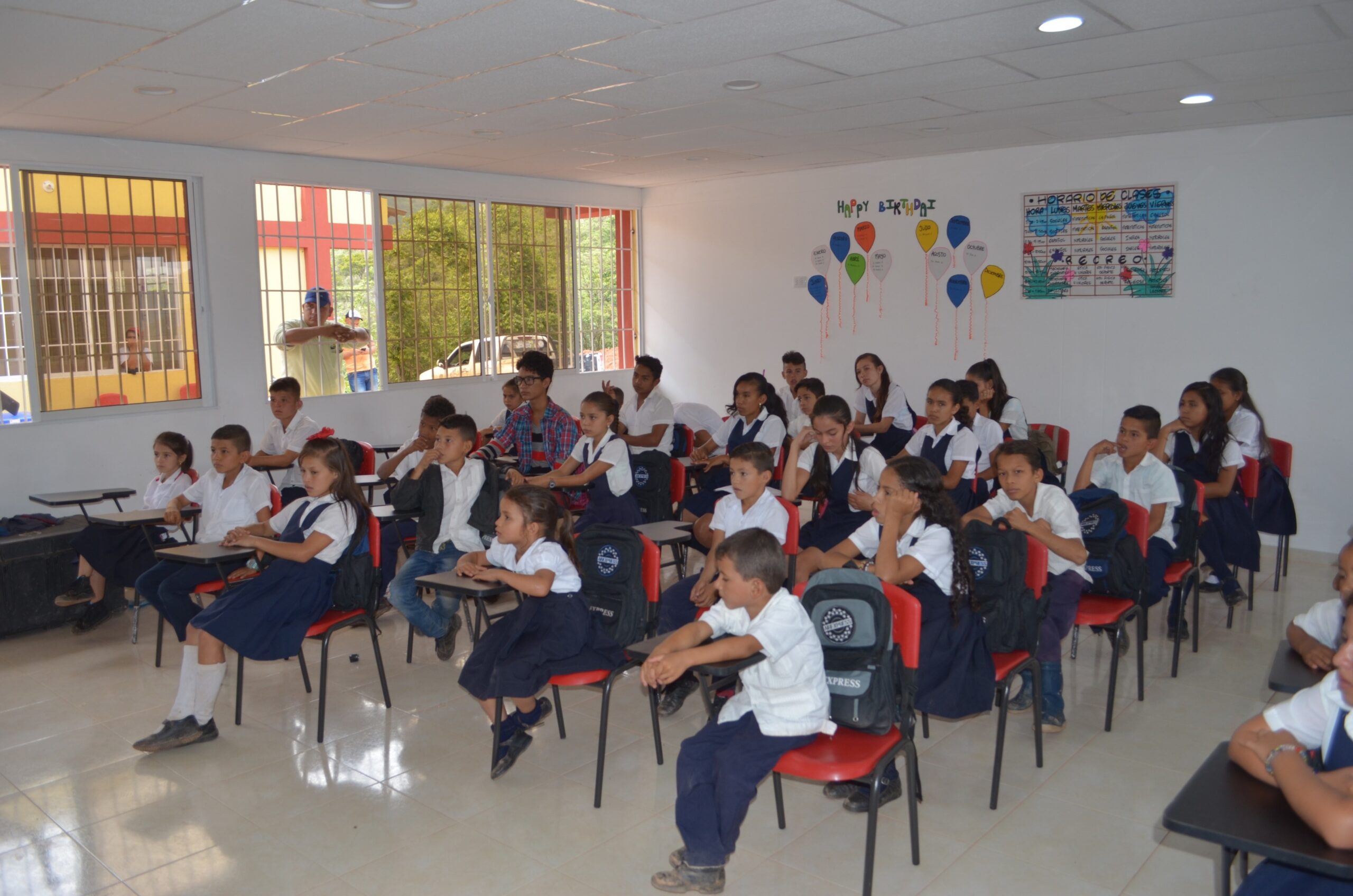 Based on awareness that inclusive, high-quality education is an engine for guaranteeing the sustainable development of the communities in its area of influence, Drummond Ltd. provided school furniture for students and teachers at the La Esmeralda School. The school is located in the town of La Esmeralda in the municipality of La Jagua de Ibirico, Cesar.
Attending the event was Yennis Cuadro, Secretary of Municipal Education in La Jagua de Ibirico, who, together with the Community Relations Department at Drummond Ltd., helped deliver 74 desks, 40 chairs, 10 dining room tables, 5 tables for recreational activities, 2 acrylic boards and a color printer. These furnishings will benefit more than 70 primary and secondary students at the school.
"We are very grateful to Drummond, supported by the Municipal Mayor of La Jagua, for having improved the school facilities, and for the new dining room with its great conditions for the students' meals. And we would also like to thank them for all the equipment they have provided us for teaching each one of the students," stated Oliver Uribe, President of the Community Action Board of La Esmeralda.
Drummond Ltd. has been committed to the rural school La Esmeralda since 2018, when it began the remodeling and rebuilding project. The project was completed and delivered to the community in January of this year, to improve the wellbeing of the children at the school and the quality of their education.
Carlos Jimenez, high school teacher at the La Esmeralda School, said, "We are very grateful to Drummond for all of the school furnishings they have provided for us to continue to educate the children of the district. We are always grateful for their support with infrastructure and school supplies."
So far, four districts of La Jagua de Ibirico have benefited from this program: Altos de las Flores, La Estrella, El Zumbador and La Esmeralda.
As part of its Community Strengthening Program, focused on fulfilling the UN's fourth sustainable development goal, Drummond will continue to champion quality education for the progress of the region and the country.