School Infrastructure, the Road to Building Peace
Cienaga, March 16, 2017
*The students at the Carlos Garcia Mayorca, Dario Torregrosa Perez, and El Carmen Schools in Cienaga, Magdalena are to have new facilities in favor of a well-rounded education.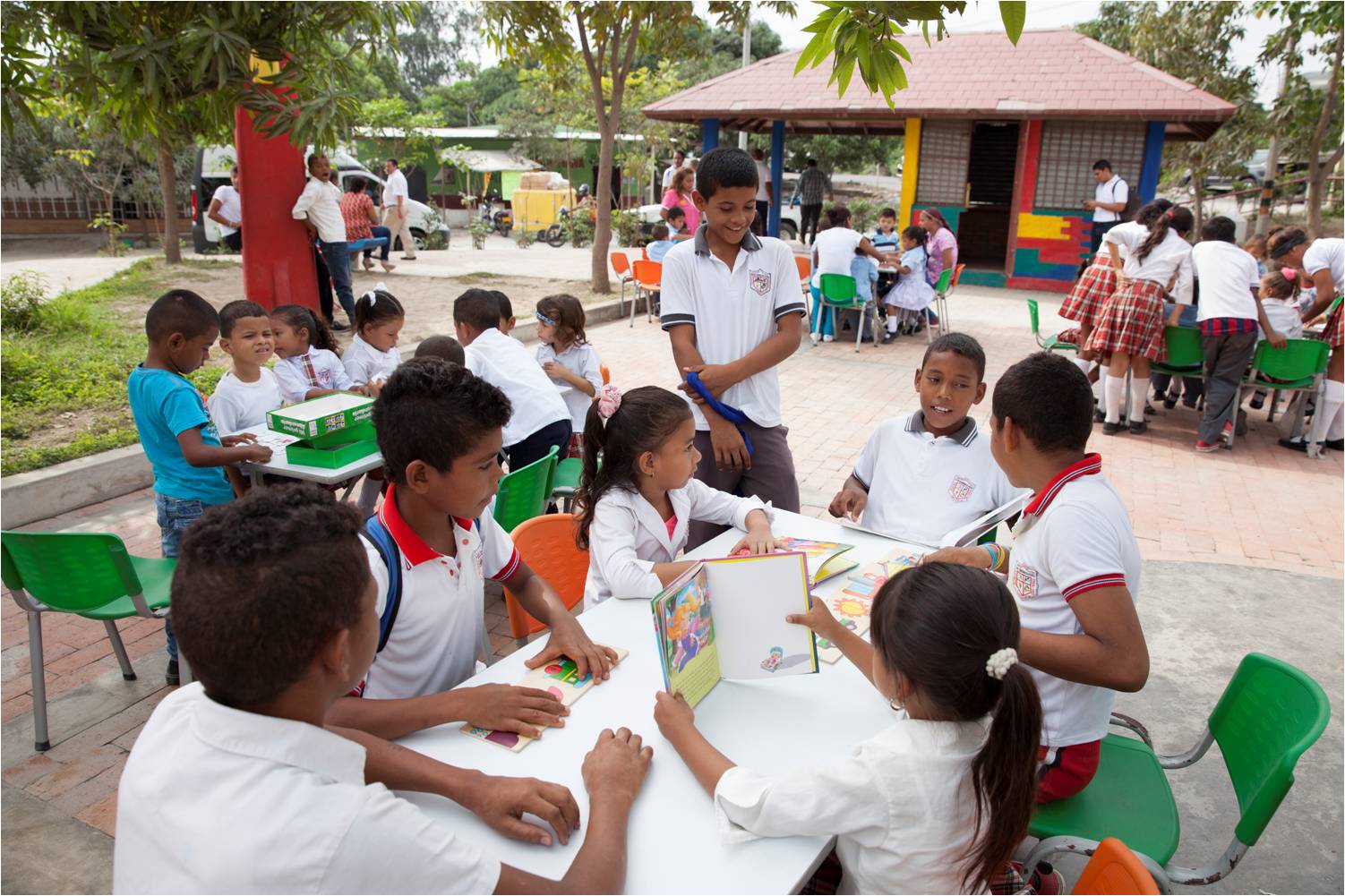 On Friday, March 17, Drummond Ltd., along with the Office of the Mayor of Cienaga and, will preside over a ceremony to deliver four new infrastructure works that will help educate young people in the community of Cienaga under an agreement with other institutions.
The Colombian Agency for Reintegration (ACR in Spanish) will be present at the inauguration of two playing fields in promotion of the strategy called "Golombiao, the Game of Peace," an activity that reinforces values and cooperation, which constructively contributes to learning about peace.
School F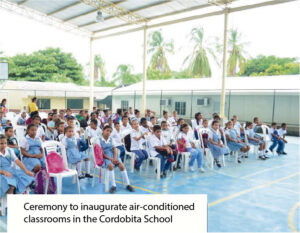 acilities Increase the Well-being of Communities
Inauguration of Classrooms at the Carlos Garcia Mayorca School. This project includes remodeled and air-conditioned classrooms in Cordobita, Cienaga and is carried out through an agreement between the Empresa de Energia de Bogota, Drummond, and the Office of the Municipal Mayor. Drummond donated 70 million pesos to improve the infrastructure and to purchase and install air-conditioning to the classrooms; which optimizes learning conditions for the students.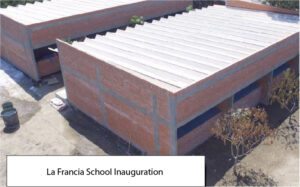 La Francia Campus – Dario Torregroza Perez School. Under a public – private cooperation agreement, Funaco, the Office of the Mayor of Cienaga, and Drummond joined together to improve the La Francia campus of the Dario Torregrosa Perez School. Drummond Ltd. contributed 160 million pesos to this project, the Mayor of Cienaga allocated 140 million pesos, and the institution receiving the work – the Aprendiendo a Cooperar Foundation, or Funaco – participated with 15 million pesos, thus covering the total cost of the work.
Multipurpose Courts – El Carmen School. Approximately 1,085 students from Cienaga will benefit from the construction of multipurpose courts and the donation of recreational equipment for the early childhood programs at the El Carmen School. One of the courts is located at the main campus, and another at the Guillermo F Moran campus.
This alliance between Drummond Ltd., Fundepalma, the Municipal Mayor and the school promotes healthy use of free time by giving children quality playing areas that will help provide them with a well-rounded education. Building these sports and recreational facilities required a total investment  of 110 million pesos. Drummond donated 70 million pesos for materials and equipment, the Office of the Mayor allocated 21 million pesos for labor, and Fundepalma got involved with a contribution of 15 million pesos for the costs of technical and pre-investment administrative supervision during the execution of the work. The El Carmen School cooperated with 4 million pesos.
These projects, are developed within the framework of Drummond's social responsibility and create avenues to educate children and build a better society.