Students from Universidad Pedagogica y Tecnologica de Colombia visit Pribbenow Mine
La Loma, October 6, 2017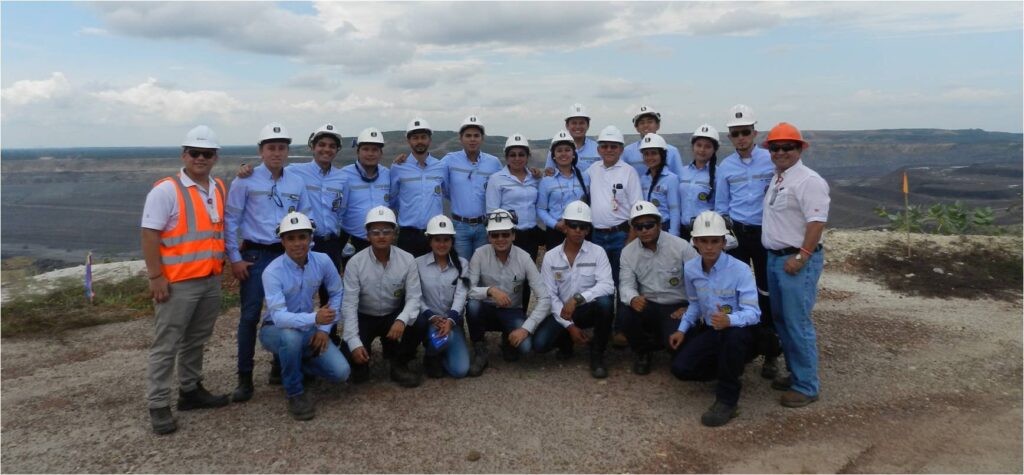 Drummond Ltd. hosted a visit from Mining Engineering students from Universidad Pedagogica y Tecnologica de Colombia (UPTC) to the Pribbenow Mine.
The future engineers had an opportunity to learn about how the mining operation works, reinforcing what they've learned in the classroom.
Before beginning the tour that led them up to the lookout, the students heard a talk by Rafael Garcia, Community Relations Coordinator at Drummond Ltd., who spotlighted the company's Corporate Social Responsibility activities and policies.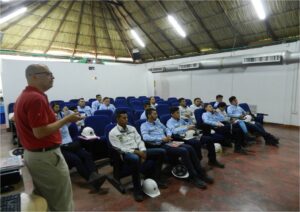 David Rodriguez, Senior Mining Planning Engineer, also gave them information about the mine relative to planning and methods for open pit coal extraction and production.
In addition, Cindy Mejia from the Environmental Department explained the company's management plan, including topics such as air quality control, water management, wildlife conservation, and reforestation and revegetation projects to mitigate the environmental impact from the mining activities.
The students interacted with the employees of Drummond Ltd. who accompanied them, expanding their knowledge. At the lookout the students were able observe the coal and overburden operation. They also saw the spray system at work using tank trucks, and the road work with heavy machinery.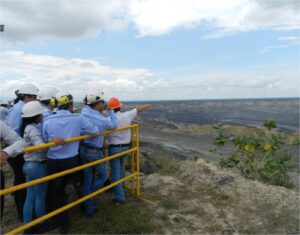 "What was most interesting to me at Drummond is that in general it's a very well organized company. It makes a significant contribution on a social and environmental level, which is the most important thing, in order to project a good image of well-done mining. This helps confirm that these two components can work together hand-in-hand – mining and the environment – and it's important both for Drummond as a company and also for the community," expressed Diego Gomez, Mining Engineering student at UPTC.
It gives Drummond Ltd. great satisfaction to have students become familiar with our installations and the processes for the exploration, production, and export of coal, thus demonstrating our commitment to safe and responsible mining.