Students of the Fundación Universitaria of the Andean Area del Area Andina visited the Pribbenow Mine, property of Drummond
La Loma, May 2, 2017
At Pribbenow Mine, students from the Mines Engineering Faculty of the Fundación Universitaria of Valledupar Andean Area were received by Drummond. These future professionals had the opportunity to learn in detail about the development of the activities that are performed at the mining operation and integrate them into their theoretical knowledge.
Beginning the tour, the students heard talks given by Drummond's personnel on the Environment, Health and Corporate Social Responsibility subjects. This led them up to a viewpoint for the entire operation, as well as the El Paujil water reservoir; which was built by the company and acts as a conservation area for different animal species.
The visitors interacted with the representatives from each of the areas to discuss their concerns. Some of the most frequent doubts were related to the mining output process, control methods of particulate matter and mining methods. Once the presentations ended, the students had the opportunity to visit a part of the Mine's premises from one of the viewpoints and the El Paujil water reservoir.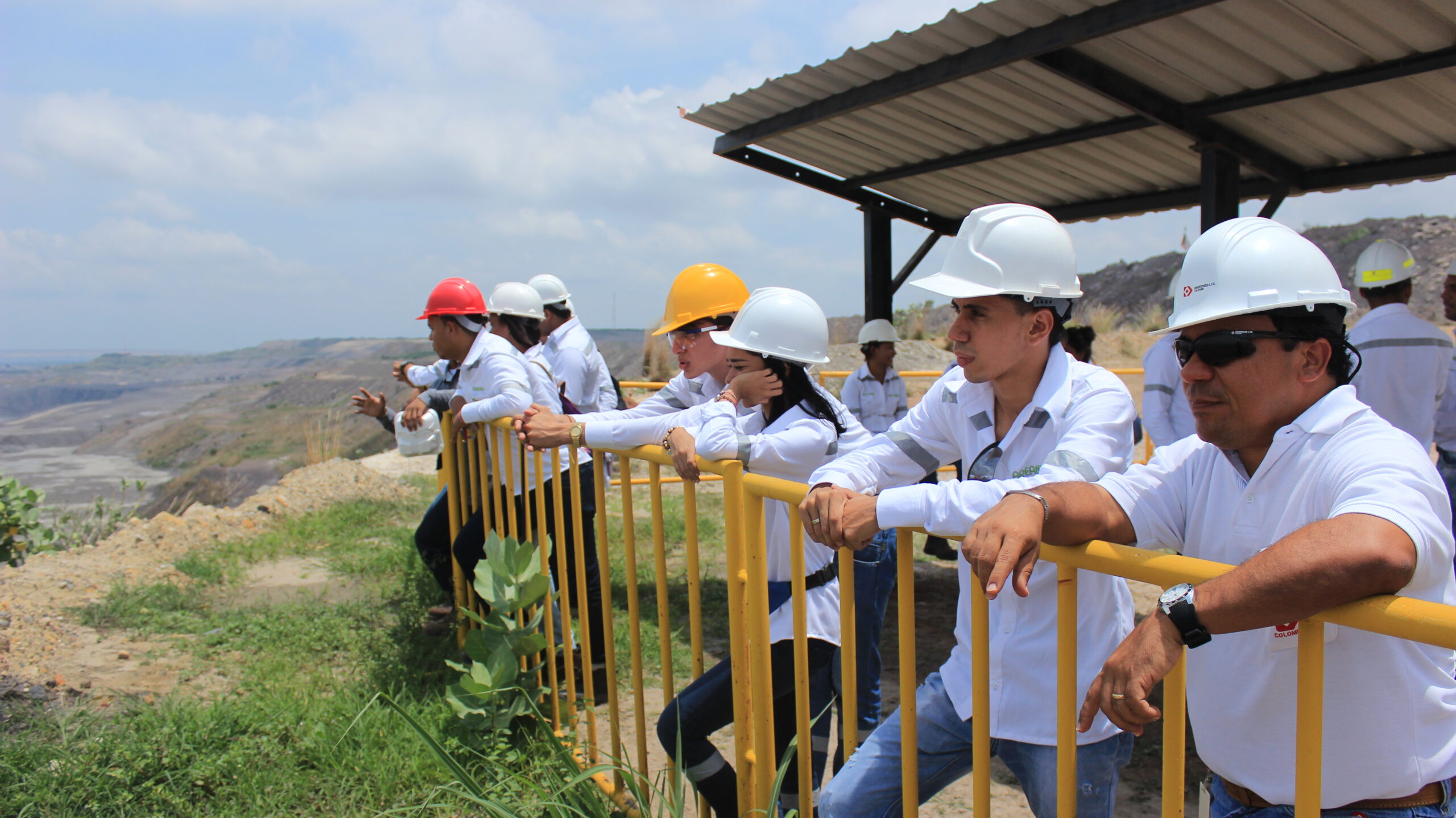 Similarly, they saw the loading and unloading operation of overburden onto the trucks, as well as the sprinkling system by tank trucks and how the repair of the roads with heavy machinery is performed.
Drummond's provides support to the learning and educational processes of the students from their area of influence and the neighboring departments.