Taliana Vargas's Casa en el Árbol Foundation and Drummond forge alliance to work in favor of communities
July 27, 2015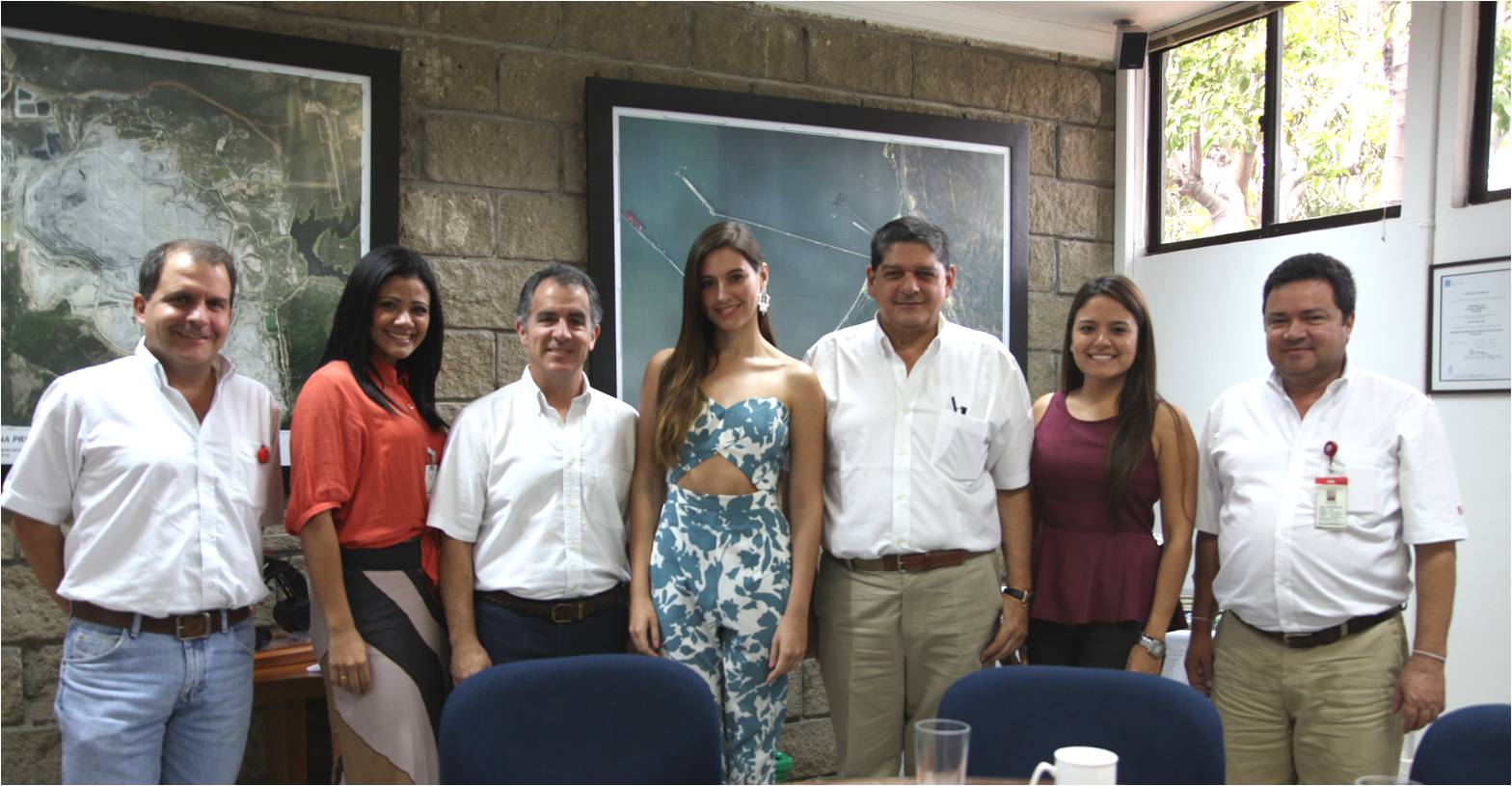 "It's an honor to begin working with Drummond Ltd. in the social arena, helping mothers and children in the region through the Casa en el Árbol Foundation (Tree House Foundation), where effective results are achieved through programs such as 'Soccer for Peace,' 'Beauty with Future,' and 'Academic Reinforcement.' We teach Spanish, English, and math with a focus on providing psychosocial support in each program, and with the goal of transforming lives."  Said Taliana Vargas, leader of the Casa en el Árbol Foundation during her visit to Drummond Ltd.
At a meeting in Puerto Drummond, Drummond Ltd.'s President Jose Miguel Linares, the Community Relations Manager Alfredo Araujo, other managers and representatives of the Casa en el Árbol Foundation reviewed programs in which work can be performed together.  Likewise, an agreement was reached to continue the support of the two organizations to nearby towns, especially communities such as Jolonura and Cordobita.
"It is important to continue learning about the methodologies and actions of each organization in order to continuously improve the contribution made to weaving the social fabric in the communities," said Linares.
Therefore, the initial project will be to characterize the neighboring towns in order to determine the best projects for the communities.  For the moment, programs such as 'Soccer for Peace,' and, in the future, productive training programs, will be basic features of this alliance.
For Drummond Ltd., it is very important to continue working on programs that promote leadership and values for the young people in nearby communities, as well as working hand in hand with other like-minded organizations whose purpose is to forge a better future for society.