The SENA Certifies 39 Welders at Drummond Ltd.
La Loma, September 7, 2018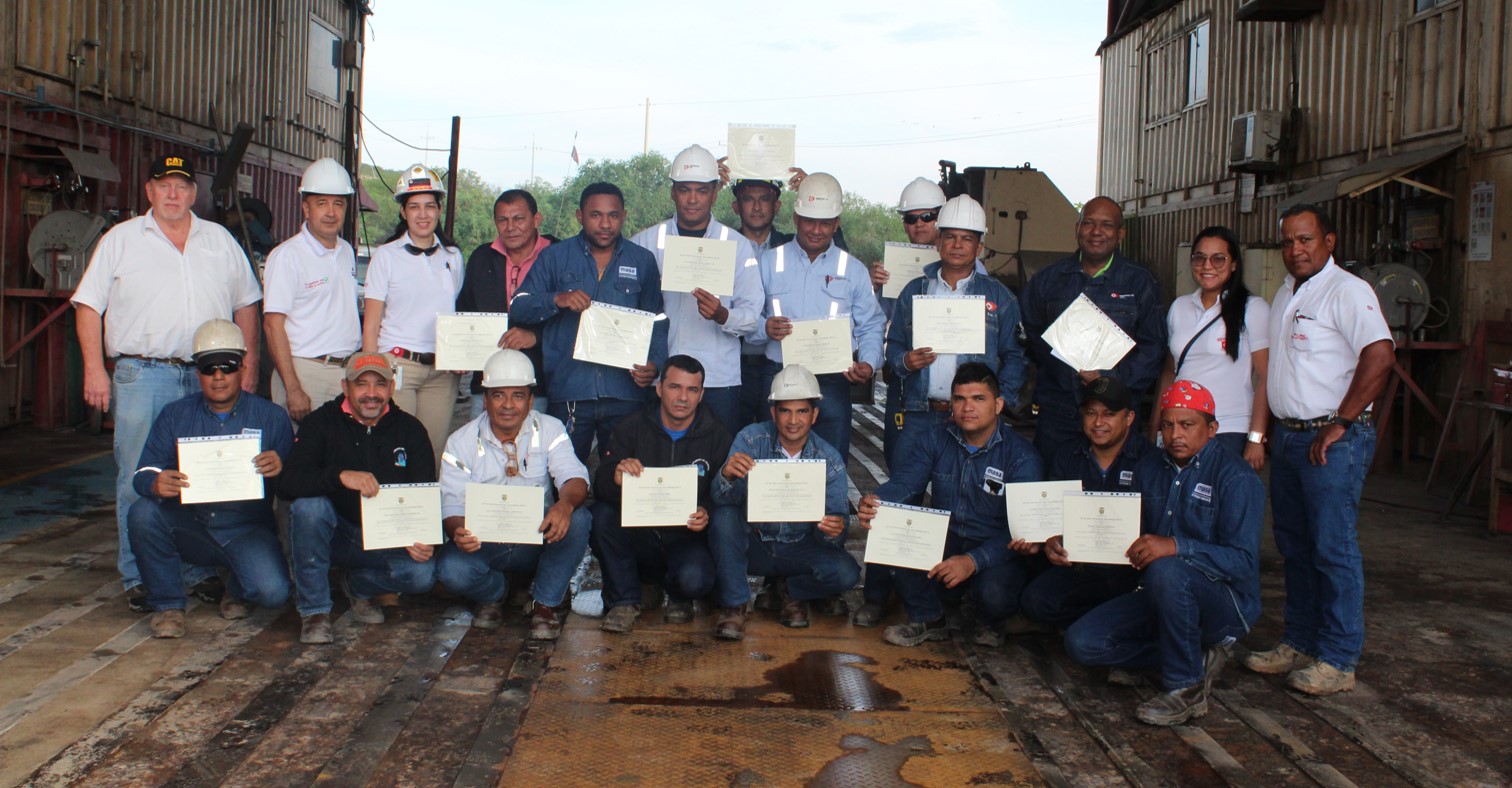 In pursuit of employee development and ever increasing professionalism, in alliance with the National Learning Service – SENA, Drummond Ltd. certified 39 employees from the welding area who successfully met the requirements for completing the training process.
The main objective of the six-week course was to assess job competencies under the standards called "Rebuilding metal products with gas metal arc welding and flux-cored arc welding (GMAW-FCAW) according to established procedures" and "Welding metal sheets using shielded metal arc welding or manual metal arc welding."
Such training helps improve methodologies, increase employee motivation, spark interest in continuous improvement, and teach other techniques for the work that will reinforce the quality and excellence of welding area procedures.
To obtain a certificate, each participant had to pass a series of tests of knowledge and competencies, which were graded by the instructors from the SENA. The participants who met all of the requirements of the Job Competency Standards earned their certificate.
"It was a well-planned and well-executed process that followed all of the parameters and guidelines established by the SENA from the beginning. We had a group of trained instructors who provided every tool necessary to make this process a success," stated Luis Avila, Lead Supervisor of the Welding Area.