With a donation of 3,000 trees to Codazzi, Drummond's Tree Planting program continues bringing benefits to communities
La Loma, August 14, 2019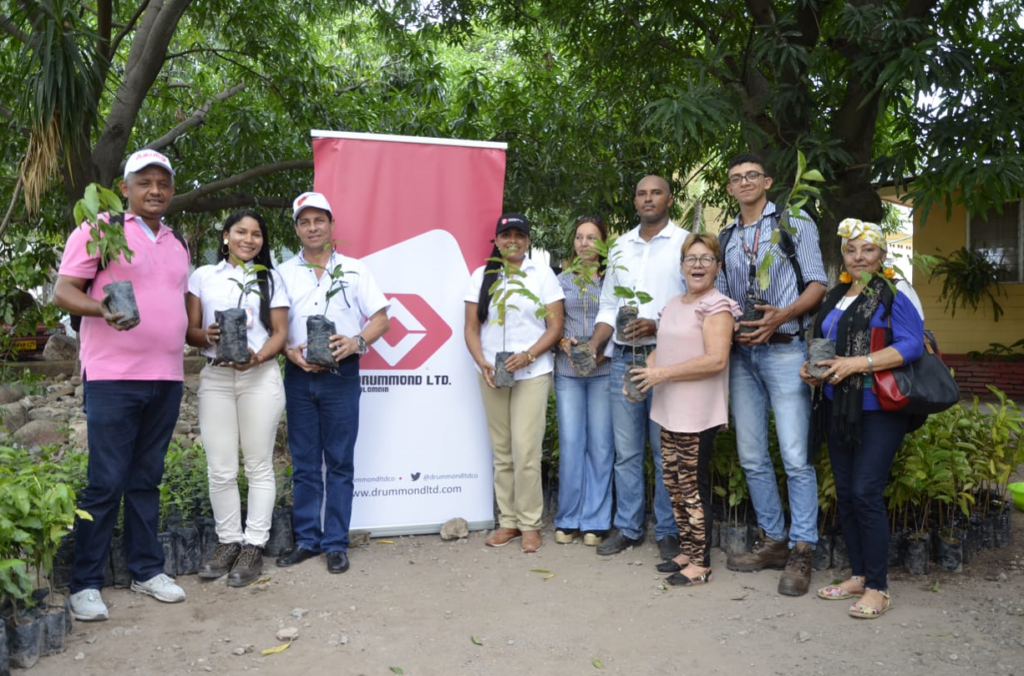 As part of the "Green Towns" program led by the Community Relations Department, and with the purpose of raising awareness about preserving and taking care of the environment, Drummond donated 3,000 trees to the Office of the Mayor of Agustin Codazzi, Cesar, to beautify that town.
The plant species donated were grown in the company's forest nursery that specializes in native varieties of plants, including both trees for lumber and fruit trees, such as Panama redwood, poison ash, olive, almond, neem, yellow lapacho, tabebuia, guanacaste, rain trees, iguamarillo, African tulip tree, savanna oak, soursop, mango, guava, guama, tamarind, Spanish lime, sugar-apple and Cashew.
At the event, there were representatives from Drummond's Community Relations Department; Ricardo Fernandez Urbina, the interim Mayor of Agustin Codazzi; Jimmy Palacios, Secretary of Planning; Martha Rubiano, Environmental Projects Manager; and community leaders, students, and other community members.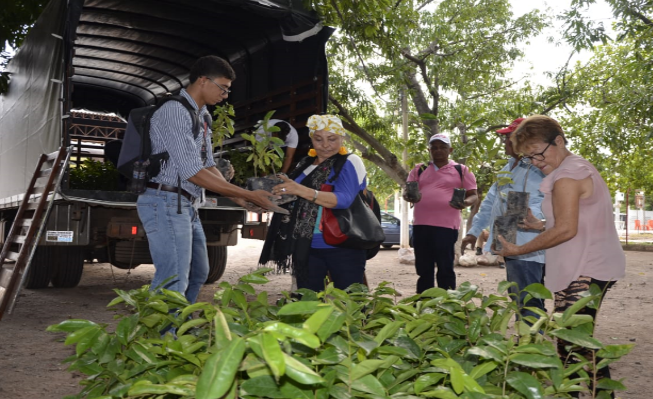 "We are grateful to Drummond for donating these trees that will be planted by the community and high school seniors. These activities are important because environmental education is a way to combat climate change," stated Codazzí´s interim Mayor .
Drummond's vision for sustainability is all about promoting skill growth that will guarantee our environmental performance as world-class. On this occasion, we are working toward Sustainable Development Goal (SDG) # 13 (Take urgent action to combat climate change and its impacts) and # 15 (Protect, restore and promote sustainable use of terrestrial ecosystems, sustainably manage forests, combat desertification, and halt and reverse land degradation and halt biodiversity loss).