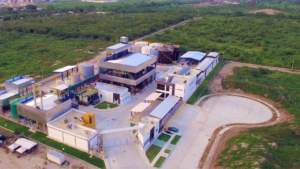 With the objective of reducing environmental impacts, Drummond Ltd. is now fueling its vehicles with biodiesel instead of diesel as of the start of September.
Through this change, the company will reduce by 4.5 million gallons per year its consumption of fossil fuels, which will lower its CO2 emissions by 45,000 tons per year and its particulate matter emissions by 11.4 tons.
The renewable, vegetable oil-based biofuel is made by the Biocosta Group. To supply this biodiesel, it will set aside close to 4,000 hectares of its plantations for the production Drummond Ltd. requires in a year.
In addition to the benefits this change brings for the environment, Drummond Ltd.'s involvement will help create more than 2,100 direct and indirect jobs in the Departments of Cesar and Magdalena.