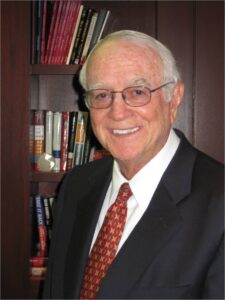 In remembrance of the first year of the death of Mr. Garry Neil Drummond, several acts will take place during the week to honor his memory. On July 13th at 9:00 in the morning, a mass will be led by Monsignor Oscar Jose Velez Isaza, Bishop of the Diocese of Valledupar at the La Loma, Cesar church. The invitation was extended by the Mayor of the municipality of El Paso, Hidalfo de la Cruz to the company's personnel and the community in general. After this, a commemorative plate will be presented, which will include the name of Garry Neil Drummond to the main avenue in the township of La Loma, work executed by Drummond Ltd.
Drummond Ltd. President, Jose Miguel Linares, accompanied by a group of directives from headquarters and the office in Colombia, will deliver a special speech about the life, work, and contributions made by Mr. Garry Neil Drummond at the different company offices.
As part of the commemoration, on Friday July 14th, children from various communities in Cesar will assist on an event in the Garry Neil Drummond Children's Room at the Departmental Public Library. Rafael Carrillo Luquez, in the Cesar capital, with the involvement of several of the company's directives and the Library Director, will present a life story of Mr. Drummond, together with a photograph. Reading and painting activities will also be available for the children.