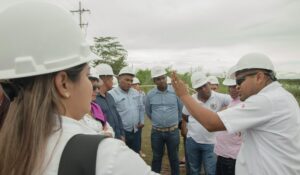 After a meeting organized with communities during the first half of the year to talk specifically about the company's policy for the promotion and respect of human rights, Drummond Ltd. held a second meeting with the same groups in the Departments of Cesar and Magdalena. The meetings discussed environmental management and advances in that area with leaders of communities located in the zones of influence of the mine and the port.

After the first meeting, human rights specialist Jose Unda analyzed the results. Unda is the manager of the company Ardura S.A.S. and has consulted Drummond Ltd. in the development of its human rights programs, including designing and leading training sessions with its different stakeholders.
Three important points were identified in this first stage as a result of the communities' concerns: the company's environmental management plan, social impacts, and the claims and complaints system. Based on this observation, new sessions were planned with the different departments, beginning with the topic of environmental management.