With operations in the departments of Cesar and Magdalena in Colombia, we are a company dedicated to the extraction, transportation and commercialization of coal.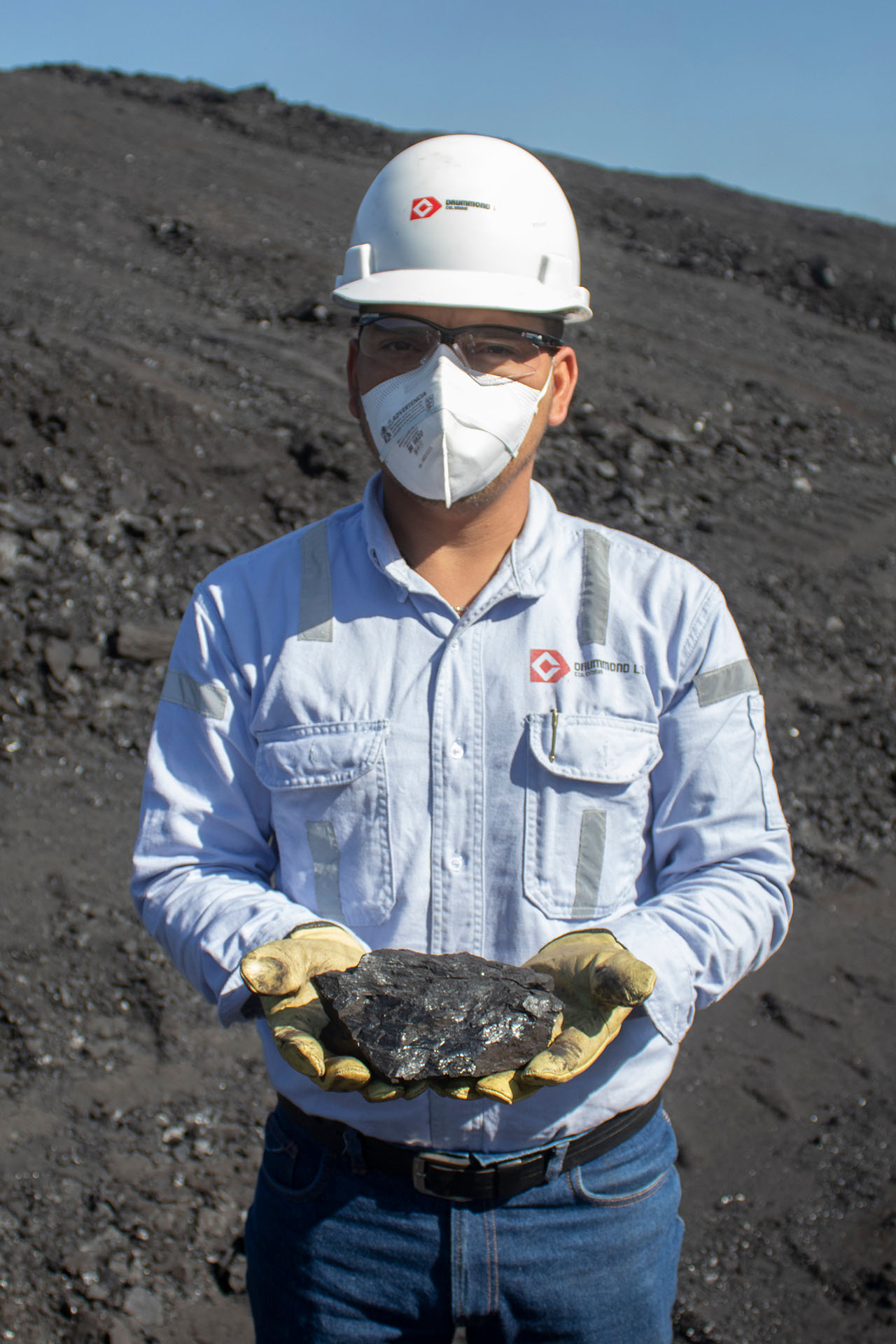 In 1995, we began coal mining in an area granted by the Colombian government between the municipalities of El Paso, La Jagua de Ibirico and Chiriguaná, known as the Pribbenow Mine or La Loma project. In 2009 we began operating a second project: El Descanso – Sector Norte, located between the municipalities of La Jagua de Ibirico, Becerril and Agustín Codazzi.
As a complement to our mining operation, we have worked in coordination with the different Colombian authorities in the construction and expansion of Puerto Drummond for the export of our production; and, through Fenoco, we have promoted the rehabilitation and expansion of the Atlántico railroad network. We currently have reserves of approximately 1.5 billion metric tons of coal in our La Loma, El Descanso, Rincón Hondo and Similoa projects; the first two in production and the last two in the environmental licensing process.
In 2021, we exported 31.5 million metric tons of coal to customers in more than 30 countries around the world. We are proud to be recognized as a major producer and exporter of coal that meets the low sulfur requirements of Phase II of the Clean Air Act of 1990 (Clean Air Act).
As a company established in Colombia, our commitment to the country is strong. Every day, in every project, at every level of Drummond, we consider the impact our actions have on our employees, our stakeholders and our environment. We strive to improve health, education and quality of life of our employees and their families. We invest in different community initiatives, working closely and in coordination with local governments to design and implement programs for the development and benefit of these communities.
We are constantly working to control and mitigate the impacts of coal mining, transportation and shipping, as well as developing and implementing new technologies that contribute to the sustainability of our operations.
37 years working for Colombia
1987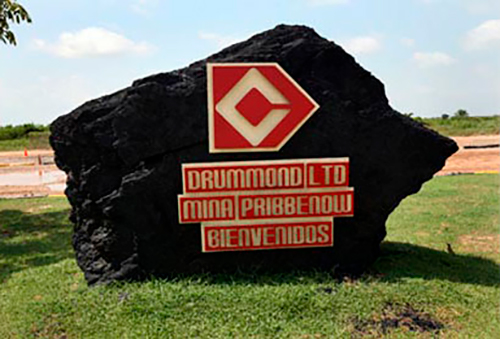 1987:
Drummond's beginning
in Colombia
Drummond Ltd. is founded and signs its first coal mining contract in Colombia, which eventually became Mina Pribbenow.
1993 – 1995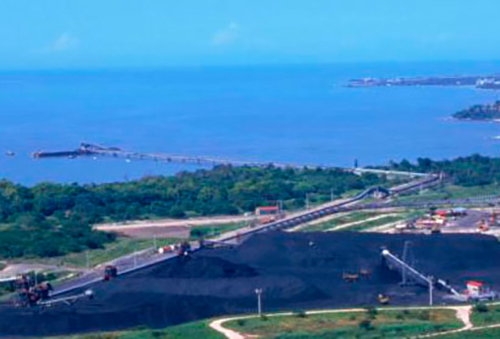 1993 – 1995 :
Construction of the mine
and port
Drummond establishes operations in Colombia and begins construction of the mine and port. First coal production is recorded in 1995.
1997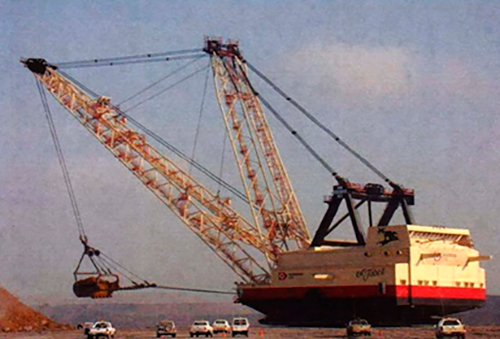 1997:
Expansion of the operation
Drummond signs its second coal exploration and mining contract, El Descanso, a project with more than 1.7 billion tons of reserves.
2003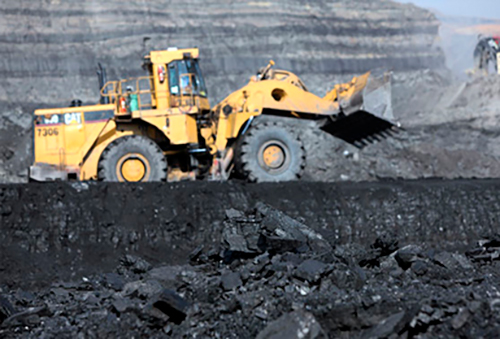 2003:
A commitment to Colombia
Drummond acquires three new coal areas in the country: Rincón Hondo (El Corozo), Similoa and Cerrolargo (total reserves acquired during that year: 162 million tons).
2004 – 2005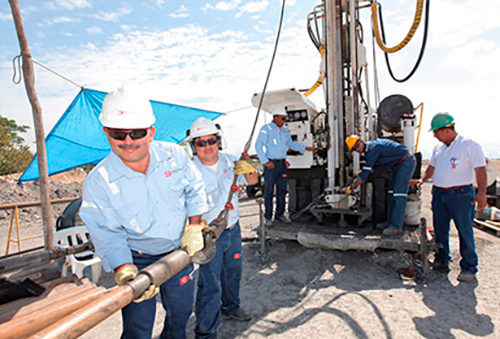 2004 – 2005:
Methane gas exploration
Drummond enters into Coal Bed Methane (CBM) exploration in the Cesar Basin: La Loma Contract and acquires the CBM rights in partnership with Ecopetrol to explore the Guajira Río Ranchería Block.
2009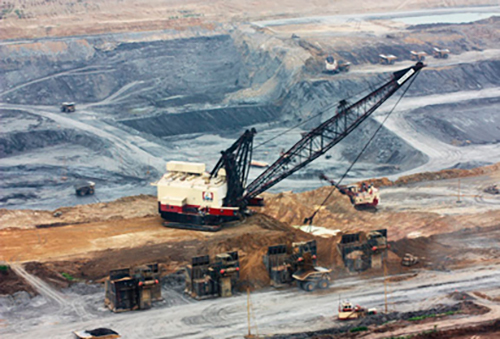 2009:
El Descanso
Drummond begins the production phase of the El Descanso contract.
2011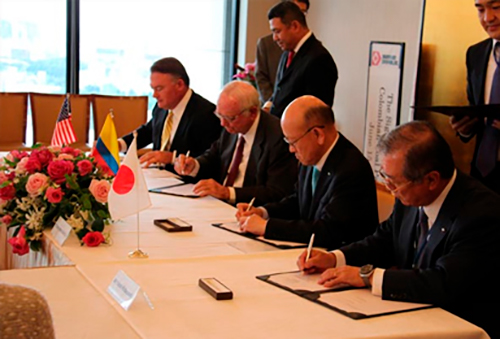 2011:
A new partner
ITOCHU Coal Americas, Inc. becomes a 20% partner in Drummond's Colombian operations.
2014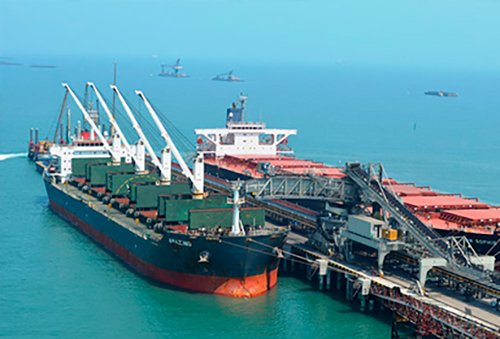 2014:
Puerto Drummond
On March 31, 2014, Drummond made its first coal shipment using the direct loading system. With two ship loaders, Puerto Drummond now has an installed capacity of 60 million tons per year.
2016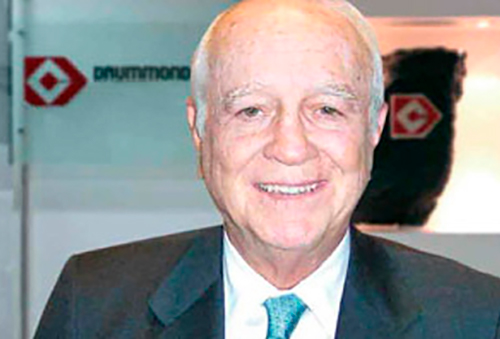 2016:
Garry Drummond passes away
Garry Neil Drummond passed away on July 13, 2016. Mr. Drummond was President and Chief Executive Officer of Drummond Company for over 40 years, and was considered a great leader and entrepreneur in the coal and mining industry in the United States and South America.
2019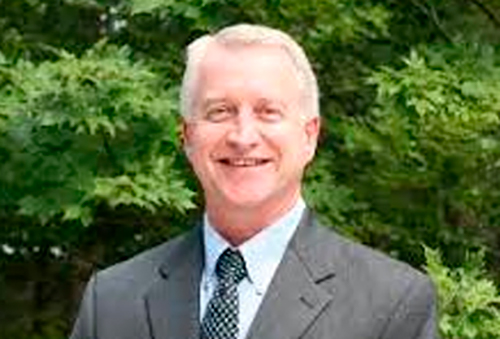 2019:
Richard Mullen, new CEO
On November 1, 2019, Richard Mullen is appointed as the Company's new Chief Executive Officer. Mr. Mullen was previously the president of Mining.
2021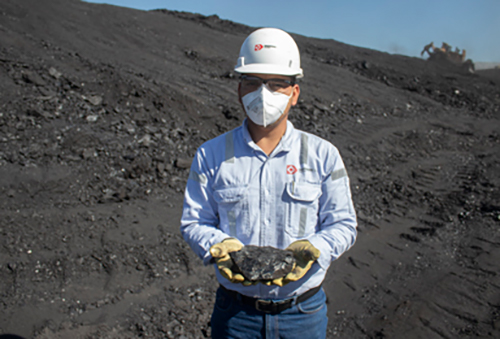 2021:
A commitment to Colombia
On February 4, 2021, Itochu Coal Americas, Inc. agrees to terms to transfer its 20% membership interest in Drummond's operations in Colombia back to Drummond. This transaction continues to demonstrate Drummond's long-term commitment to operate in Colombia and provide quality low-sulfur coal to our customers worldwide.
2021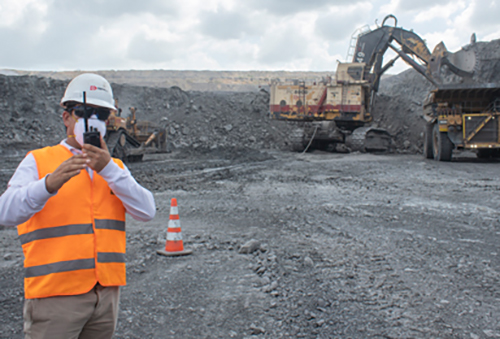 2021:
Colombian coal
for the world
For the fifth consecutive year, we are the company with the highest volume of coal production and exports in Colombia.

The El Corozo mining project located in the municipalities of La Jagua de Ibirico and Chiriguaná, Cesar, begins operations.
Working for the country's development since 1987: