La Loma, May 17, 2023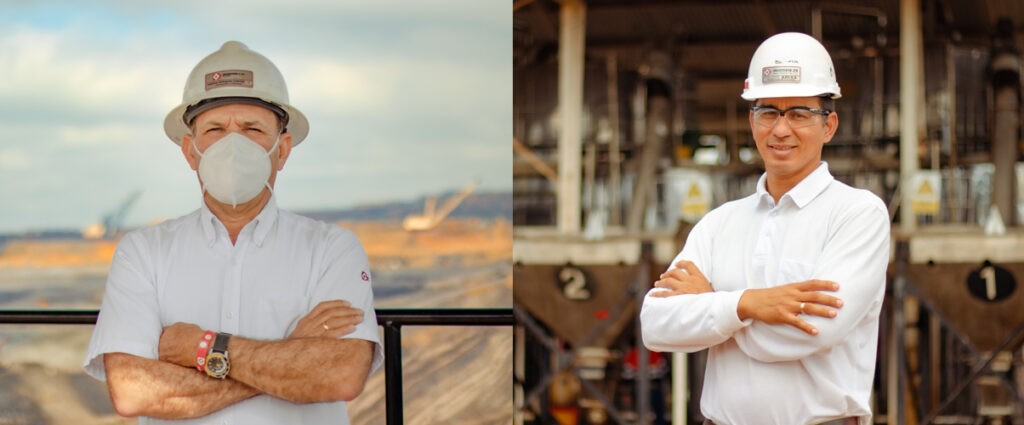 In partnership with the Fundación Universitaria del Area Andina, under a Technology Transfer agreement, Drummond Ltd. will share its experience and best practices in the "Implementation of air decking for blasting at open pit coal mines" with engineering students and young professionals interested in the topic.
The event will be held next May 18 and 19 from 8:00 a.m. to 12:00 noon. The link for the online session for Thursday 18 is: https://meet.google.com/vup-savu-vob and for Friday 19 the link is: https://meet.google.com/yes-mbxa-cikThe in-person session will be held at the Pablo Oliveros Marmolejo Auditorium, 2nd floor, Block A, at the Areandina Foundation, Valledupar campus.

"This idea for Technology Transfer was born out of Drummond's commitments acquired under the extension of the La Loma mining contract. But, for us, it's not just a contractual commitment. It is also a significant opportunity for our professionals to share their experience and achievements with innovation and Drummond's best practices developed over more than 35 years of operations in Colombia. We believe this is a great arena for learning for students and young professionals," explained Beatriz Zapata, manager of government affairs at Drummond Ltd.
The two days of presentations and discussions will cover topics such as how to improve open pit coal mining blasting processes in terms of cost effectiveness, fragment size, and blast prediction, as well as the main mechanisms for rock characterization and fragmentation. They will discuss the benefits to Drummond of using air decking, and how the company has been able to adapt the technology to the different mining operations, given its characteristics, among other topics of great interest.
"Each mining operation is different, each seam is different, and each way of doing blasting is different. We want to show how it is done at Drummond, the process we went through to find the best way to optimize the existing technology that is used around the world, and how to adapt it to the conditions in our deposit, our type of rock, and our way of mining. We want to share information about the challenges we have faced and overcome. That is part of what our experts are going to talk about this week," stated Beatriz Zapata.
Nasser Marquez Contreras, assistant drilling and blasting superintendent, and David Arias Pedroza, lead supervisor at the explosives plant, both members of the Drilling and Blasting Department, are Drummond's experts in charge of sharing their experiences with the students.
"I will have the pleasure of sharing my experiences with implementing improvements in the emulsion production process. I am looking forward to the participation of the students from Universidad del Areandina, professionals, and members of the community in general," said David Arias.

Through platforms such as this one, Drummond Ltd. will continue to demonstrate its commitment to the development of young people, promoting education as an engine for the transformation of the country.