With the aim of providing adequate spaces for the children´s education in its area of influence, Drummond Ltd. carried out the socialization of the construction project of three classrooms and sanitary batteries for the relocation of the February 18 Kindergarten in the Carlos Restrepo Araujo Educational Institution in Bosconia, Cesar.
The project will last approximately three months from the socialization and signing of the start act, in which the mayor of the municipality Edulfo Villar Estrada, the municipal planning secretary Osvaldo Arroyo, the contractor company COTES, teachers and parents, and the rector of the Educational Institution and representatives of Drummond Ltd were present.
"We are quite grateful to Drummond, who year after year cares about the benefit of the communities, and on this occasion, the construction of three educational classrooms and sanitary batteries for the proper functioning of the February 18 Kindergarten. It should be noted that it is a relocation to a better space to improve the environment for children," said Osvaldo Arroyo Oviedo, Secretary of Planning and Sustainable Development of the municipality of Bosconia, Cesar.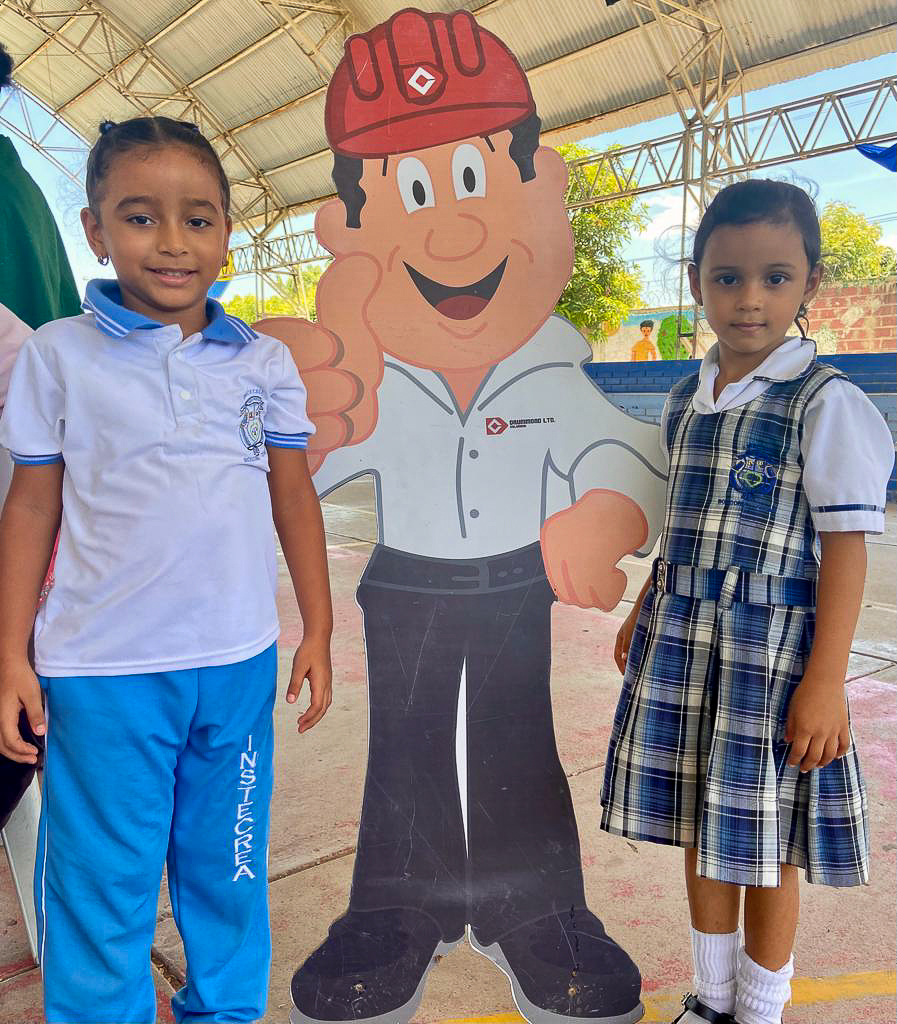 In the project, which benefits around 150 students, the mining company will invest more than 332 million pesos.s.
Leidys Almanza, mother head of the family, expressed her feelings with the socialization of this project, "I feel very happy and grateful to the Drummond company for granting us the wish and satisfying the need that our children have to have classrooms in optimal conditions, so that so they can carry out their activities comfortably and safely."
Drummond will continue to contribute to the UN Sustainable Development Goals, in this case the goal of quality education, through its social responsibility strategy, by improving educational infrastructure in the public schools in the region.