La Loma, May 26, 2023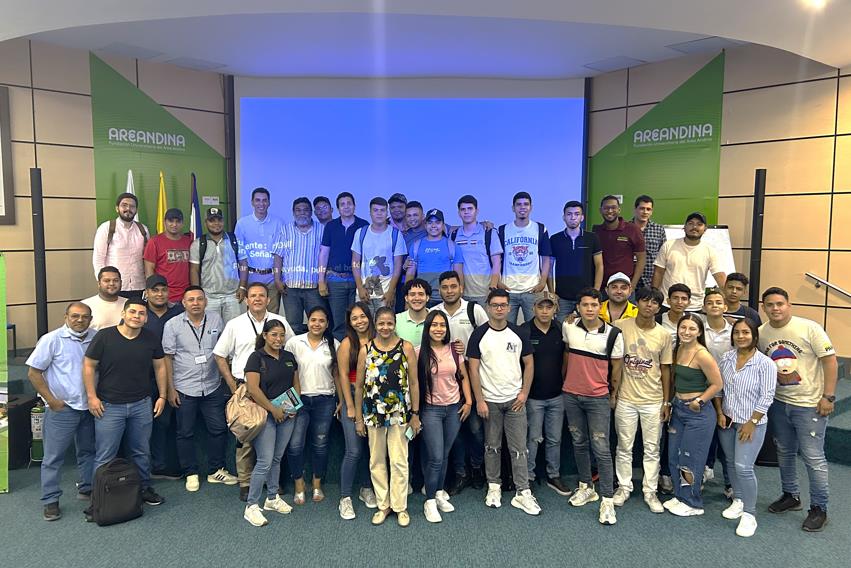 In the framework of its commitment to making a contribution to education in its areas of influence, and in partnership with the Fundación Universitaria del Area Andina, Drummond Ltd. made a new Technology Transfer in both virtual and in-person modes in the city of Valledupar, Cesar.
The subject matter presented this year to mining engineering students and the community in general was "Implementation of air decking for blasting at open pit coal mines," taught by Nasser Marquez, assistant superintendent, and David Arias, lead supervisor at the explosives plant, both from the Drilling and Blasting Department at Drummond Ltd.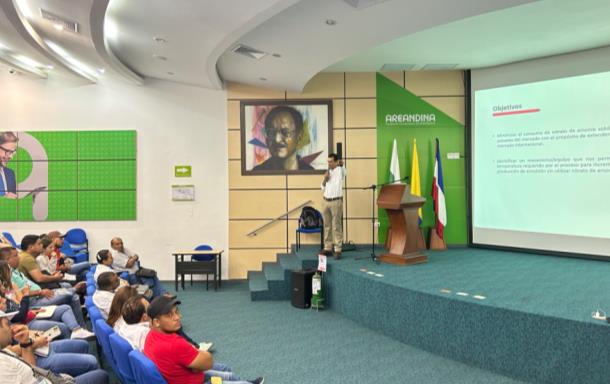 "In the framework of the Technology Transfer organized by Drummond and the Fundación Universitaria del Area Andina, we have had an opportunity to share two days with the students and the community in general about topics related to blasting processes, specifically the implementation of air decking in boreholes," commented Nasser Marquez.
This idea for Technology Transfer was borne out of Drummond's commitments acquired under the extension of one of its mining contracts: La Loma.
"One of the topics we shared with those in attendance was the implementation of equipment to improve the emulsion production process, which has had a great impact on producing more emulsion to supply our drilling and blasting processes," declared David Arias.
In addition to the presentations, the class members had an opportunity to practice with the paraplug, a conic shaped accessory used for air decking.
"This talk made a big contribution to our knowledge as students about blasting; how to do it, its benefits, advantages, and disadvantages. This is something important for us to manage in open pit mining," said Manuel Fierro, mining engineering student from Areandina.
On the other hand, Esteban Olivella, teacher in the area of drilling and blasting at Areandina, Valledupar campus, emphasized the importance of this topic in the growth and development of the students. "These presentations by Drummond help the students stay up to date on all the significant advances in this crucial area of mining, such as technological innovations in blasting. Plus, it allows our students to gain knowledge directly from the experts working in the field."