La Loma, June 27, 2023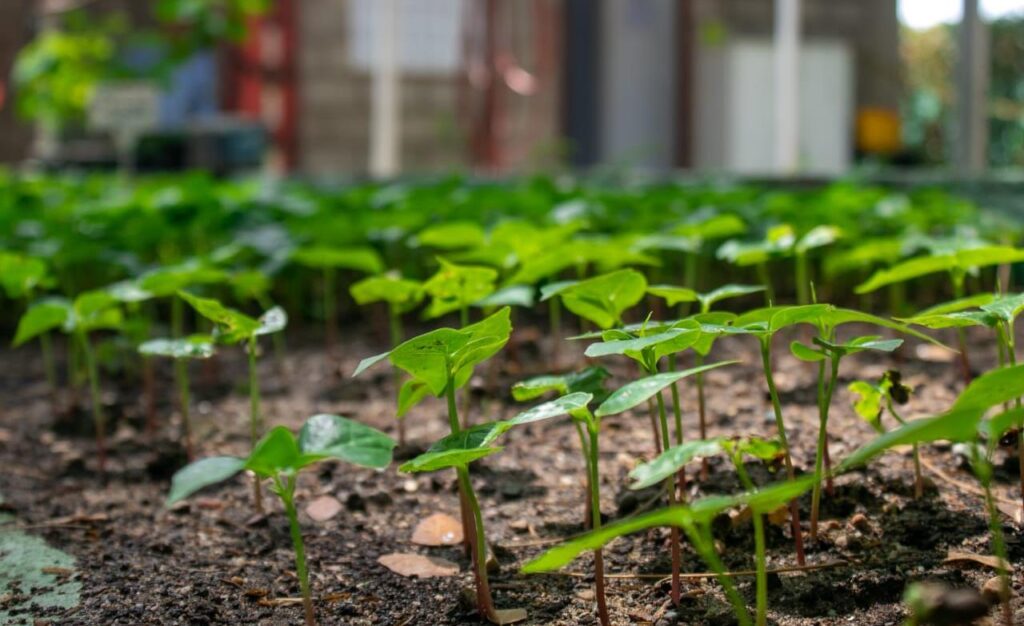 Within the framework of its objective of contributing to the care and protection of the environment, Drummond Ltd. has a forest nursery in its mining operations, with a production capacity of 600,000 seedlings per year, which was designed and built to contribute to the conservation and improvement of the tropical dry forest located in its area of influence in Cesar. Trees that are used in its compensation, reforestation and revegetation programs and for donation to employees and communities are generated there.
Currently, there are more than 56 native species, among which the following stand out: corazón fino, divi-divi, ebony, garrapato, guacamayo, among others; 16 fruit species such as soursop, guava, icaco, lemon, mamoncillo, mango, cashew, among others, and additionally ornamental species are propagated.
"The Drummond forest nursery in Cesar aims to generate trees and knowledge that contribute to the conservation and protection of the tropical dry forest. These trees are generated from seeds collected in the area of influence of the project. Different processing is implemented to generate native trees of the species present in the area with each seed, and there is an optimal infrastructure for their maintenance," explained Gustavo Valencia, Senior Supervisor of Biodiversity and Compensation for Mining Operations at Drummond Ltd.
Native trees present in the company's area of influence are monitored, then the seeds they produce are collected and subsequently taken to the nursery. There, the germination process is carried out, which lasts approximately two months, taking into account that there are seeds with thick and thin coats, and each one has its own growth process. Therefore, trained personnel provide special processing.
During 2022, more than 247,000 trees were produced in the company. More than 86,200 were used in 187.27 hectares intervened by the mining operation and that today are part of the revegetation program, and more than 99,900 were donated to communities and employees.
Through tree production and planting, Drummond Ltd. confirms its positive impact and environmental responsibility in its operations and towards communities.